An early Friday the 13th in 1970 was a day that would change the course of music. A thunderous crash, the sound of Church bells ringing ominously, and one of the loudest guitar sounds were the catalyst for the birth of the heavy metal music genre.
And it stuck until this very day. As a fan of this music genre, you must've notices its presence in the movies and game industry. So, the question arises: Are there any games that heavy metal fans can enjoy? You'll find some great examples that actually incorporate heavy metal, but you'll also find examples that pair well with gaming when you need that extra heavy metal boost. 
Therefore, here are 10 games for heavy metal fans! 
Doom
You can pick any Doom game that fits your style - metalheads won't be disappointed. There's the original Doom for MS-DOS, but it was later released for Super Nintendo, PlayStation, and virtually every other console. In fact, you can still find the SNES version of Doom over at   Old School Game Vault . Now, more than two decades later, there are still new versions of Doom hitting the shelves. There's no question that any Doom game is perfect for metalheads, and not only because of the games' ramped-up music. If you are looking for a suitable game with an action-packed plot, thrilling soundtrack, and powerful weapon mechanics that will inspire you to master any evil - this is the one.
Coffee Crisis
Moving on to the next logical choice - Coffee Crisis. If you're a coffee drinker, you'll enjoy shooting aliens and listening to heavy metal while playing this title. In this indie game, Mega Cat Studios provides an incredible gameplay experience. Basically, players must take the role of the remaining baristas on Earth in this neo-roguelike shooter. A fun game for solo play but infinitely more chaotic in co-op, so give it a go.
Guns N' Roses
Heavy metal fans who enjoy casino games, will discover that this industry has plenty of themed games that they might enjoy.
Many of the best payout online casino platforms have slots with heavy metal and rock themes. One such game is Guns N' Roses slots game. Featuring astonishing graphics as well as a mobile-friendly interface, this title is pleasing just to look at. Moreover, yo9u can listen to all the greatest Guns N'Roses hits while spinning the wheel. Guns N' Roses features 20 paylines, an RTP of 96,98%, wilds, free spins, and scatters.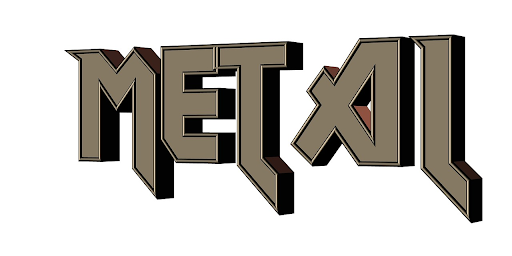 Megadeth Slots Game
Another amazing title that you can find on some of the top online casino websites is Megadeth. In 2012, Leander Games partnered with Megadeth to launch a casino game that would soon become extremely popular among all heavy metal fans. With 5 reels and 40 paylines, this slots game offers the option to win 500x of your stake. The most interesting part of this game is its symbols, which are designed as the four original members of this music group. 
Killing Floor 2
The gameplay in Killing Floor 2 consists of players slaying as many Zeds as possible. Adding the 12-player Versus Survival mode ups the ante as well, letting players be the Zeds in an attempt to survive. In many ways, this game is like Doom, in terms of its fast-paced combat and chaotic momentum build-up. however, it has sp many unique elements heavy metal fans will enjoy.
Iron Maiden: Ed Hunter
This is also a game, but the primary function is to serve as an album. There are only eight levels in the game, which makes it easy to see how repetitive it can be. You're also getting some light gameplay along with a lovely album. Especially for fans of Iron Maiden, the level 8 finale of The Evil That Men Do is a must. You'll enjoy its short length, sensational music, and clear message.
Post Void
Those of you familiar with old-school mechanics and graphics will appreciate Post Void. There is a lot of resemblance to old-school games like Doom and Wolfenstein. The game also features a metal soundtrack and bloody combat. More than that, you're rewarded for speed in this game, so attack as fast as you can and let the metal gods' power flow through you so you can strike anyone in your path as speedily as you can.
Halo
Metal provides a perfect complement to this franchise. Some of Halo's tracks are soothing and audibly beautiful, and the music is one of the best in gaming history. If you have your favorite band playing in the background, the PvP in multiplayer really comes to life. You can opt for listening to bands like Arch Enemy, Mastodon, Pantera, Cradle of Filth, or Fear Factory when playing this one.
Splatterhouse
Obviously, hand-to-hand combat makes this game pretty intense. Rick's limbs regrow if he loses them, so that's cool. When Rick collects the blood of his enemies, he turns into a ruthless killer and rolls out to cause mayhem, destruction, and killing. While Splatterhouse is a pretty straightforward experience, the story is more complex than you might imagine. 
Twisted Metal
When a game's title includes the word "metal", you should know that it is heavy-metal fans' material. Action-packed racing, with its harsh and unforgiving rules, and top-tier weapon attachments make the game so much fun to play. This combined with the twisted humor of the Twisted Metal series will guarantee you a night to remember.