It's official... Hierarchy has joined the EMG roster! 
The blackened death metal quintet from Long Island New York have inked an exclusive deal with leading music management firm Extreme Management Group, Inc.
Since its inception in 2003, Hierarchy has always been about breaking the bonds ov spiritual slavery while exposing the lies and corruption that have enslaved millions around the world throughout the history ov man. Drawing their strength and inspiration from the deities long forgotten by the present, the band seeks to shed light on the gods who have long since been buried by the sweeping sands ov time in order to reveal the true nature ov events long tainted by history, and the lies ov it's victors. The band's music is a rally cry for those who were forced to abandon their ancient ancestral beliefs, and a vow of revenge for all who were forced to convert or die under the Judeo-Christian banner of blood and deceit. 
Since the band's triumphant return in 2018, the band has managed to accomplish more in 4 short years than in the entire time frame of their existence pre-hiatus. With the strongest lineup to date, the band finally released its long awaited self-titled debut album in December of 2020 to much critical acclaim. The album received rave reviews and was a true testament to the power of their songs, which were reworked original songs from the band's early days. The band also traveled out of state for the first time in their careers, going on two mini tours of the Southern US, with headlining gigs and metal festivals in Louisiana, Alabama, and Mississippi. In the summer of 2021, the band opened for Deicide for the second time in their careers, and also shared the stage with other notable acts such as Cannibal Corpse, Suffocation, Kataklysm, Internal Bleeding, Mayhem, Usurper, and Malevolent Creation. 
In 2022, Hierarchy began writing songs for their follow up sophomore album while also booking two major out of state festival headlining slots. August sees the band travel to New Mexico to headline Night One of the 2022 NYDM International Annual, while October will bring the band to Tennessee for the Metal Devastation Open Air Fest. With hard work, perseverance, and a killer live show the band hopes to attract a reputable record label who will work to release their music to a much broader audience, as well as a booking agency to help get the band on tour as soon as possible. One thing is for certain: This band is NOT slowing down any time soon.
More info here at this link:
https://www.facebook.com/extrememanagementgroup/
Release Date: March 7th, 2022
FFO: Deicide, Behemoth, Amon Amarth, Goatwhore
Location: Long Island, New York
Established in 2002, Hierarchy is a melodic blackened death metal band that seeks spiritual enlightenment through incantation and evocation within music and ritual magic, pushing the boundaries of extreme metal as far as they will go...
Check out this video!
Check them out on Spotify and add them to your playlists!
Support the band on Bandcamp!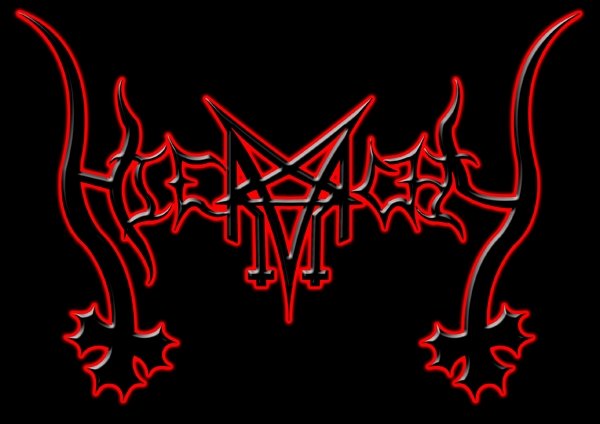 Follow the band at these links:
www.facebook.com/hierarchybandofficial
www.instagram.com/hierarchybandofficial
www.twitter.com/hierarchyoffic1
www.youtube.com/channel/UChJC3_6d7GaRIQ_v7a2OfTg
Streaming Links:
www.hierarchyband666.bandcamp.com
https://open.spotify.com/artist/4AvFvB8bFq6DgyP0Dec1jG