Release Date: December 14, 2021
FFO: Dream Theater, Savatage, Judas Priest
Location: USA
Pyramid is a American progressive metal band and collaboration of some of the most iconic vocalists and musicians world wide and was formed in 2017 by song writer and bassist Lance Sawyer. The current band line up includes " guests " vocalist Tim "Ripper" Owens, vocalist Andry Lagiou, guitarist Adam Bentley, guitarist Gabe Pietrzak, guitarist Mike Abdow, Keyboardist Joey Izzo, Drums James Knoerl, Violinist Perrine Missemer, and Bassist Lance Sawyer.
Mixed and engineered by Adam Bentley, Mastered by Maor Appelbaum at Maor Appelbaum Mastering - California USA http://wwwmaorappelbaum.com
Sleaszy Rider SRL www.sleaszyrider.com
www.facebook.com/sleaszyrider
Graphic design and video by the one and only  
Mike Morphett M : 29 Creative
Check out this video!
Check them out on Spotify!
Hurry and grab limited supply of hand signed CD's from Tim Ripper Owens on Bandcamp!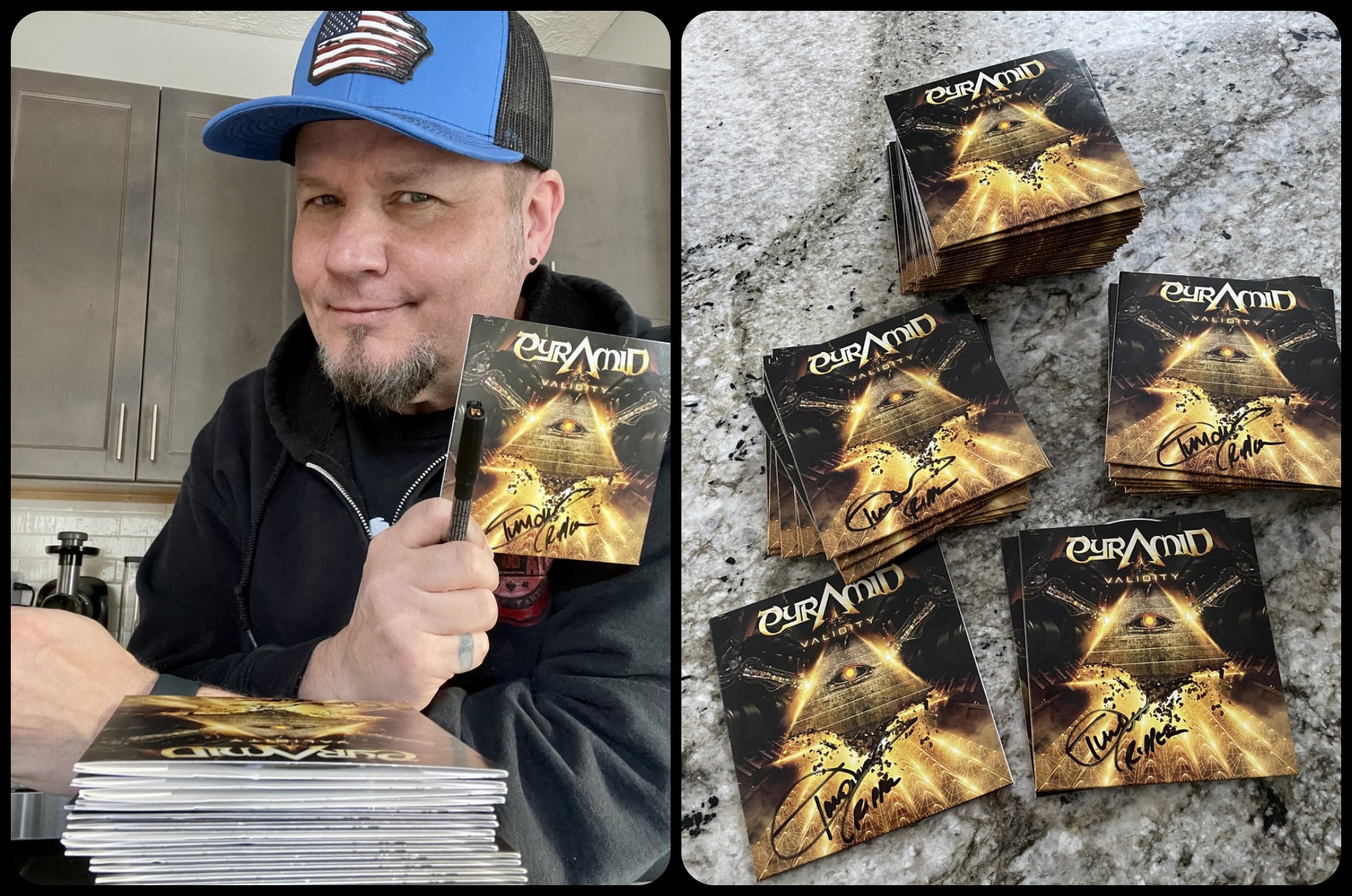 Support the band on Bandcamp!
Also available on Apple!
Follow the band at these links:
https://www.facebook.com/pyramidoffical
https://open.spotify.com/album/390qBziQTYD3nBRHg6dB6I
https://pyramid.bandcamp.com/album/validity
https://www.youtube.com/channel/UCYe4HTmmMHvVI0fSnpn7xag