Aquilla - Mankind's Odyssey - Featured At The Sentinel ! Check it out here at this link: http://www.thesentinel.es/wpsentinel/?p=33339
Release Date: Feb 22, 2022
FFO: Enforcer, Skull Fist, Scanner
Location: Warsaw, Poland
Label: Ossuary Records
Aquilla was founded in 2015 in the heart of Poland, and its capital city — Warsaw. It was built from the ashes of a previous, garage thrash metal band, which also acted as a training ground for rehearsals, songwriting, playing live shows, and everything that a band has to master. The founding stone of Aquilla is the love for old-fashioned heavy and speed metal.
"Our initial movement was heavily inspired by bands known under the banner of New Wave of British Heavy Metal and New Wave of Traditional Heavy Metal with entries like Skull Fist, Enforcer, Riot, Randy , and Angel Witch among many others."
Aquilla's main theme is a blend of science-fiction and 80s aesthetics. Every aspect from lyrics to stage performance is connected by our original lore inspired by both old-school and nowadays pictures such as 2001: Space Odyssey, Dune, Alien, Blade Runner or Interstellar .
We want to bring to the audience our futuristic story of mankind that left Earth and ventures through the unknown in order to find a new place to live long and prosper. To highlight and better present our vision, Aquilla puts great pressure on full of energy, bringing the 80's nostalgia live shows."
Despite some line-up changes, the band's roster always lined up friends from the local metal community and in 2018 it established with Blash Raven on vocals, Chris Scanner on rhythm guitars, Kris Invader on lead guitars, Hippie Banzai on bass, and Pete Slammer on drums. Throughout the years of Aquilla's existence, they played numerous gigs across Poland. Years of presence in the polish underground granted them opportunities to play as a supporting act for bands like Skull Fist, Striker, Manilla Road (on a warm-up show), and Crystal Viper . They were also to play with Gloryhammer, Cauldron and Sabire , but due to the coronavirus pandemic and other circumstances, those performances didn't get to happen. Aquilla also got to be a part of the first edition of Helicon Metal Festival , which is one of the biggest underground heavy metal-oriented festivals in Poland.
In 2019, they had their abroad debut on Trveheim Festival Vol. 4 , one of the most prominent festivals centered around NWOTHM and NWOBHM in Germany. There they had an opportunity to play alongside bands like Enforcer, Tokyo Blade, Glacier, Riot V, Stallion and many others. After the festival they were featured on its social media page as their personal highlight of the year. Shortly after that, the pandemic struck, and they were forced to stop playing gigs with some exceptions, like Heavy Rock Total ! Festival in 2021 in Leipzig. Thankfully, corona did not have only a negative side. Thanks to the world slowing down and additional free time, they were able to focus all of their work power on composing and recording Aquilla's debut LP album — Mankind's Odyssey , a first installment in their story-driven universe, which is to be further developed on future releases.
With a great help of their befriended labels, Ossuary Records & Jawbreaker Records , the album is set to release on 22.02.2022 (CD) and on vinyls and tapes at a later date.
Check out the video on NWOTHM Full Albums!
Check them out on Spotify and add them to your playlists!
Support the band on Bandcamp!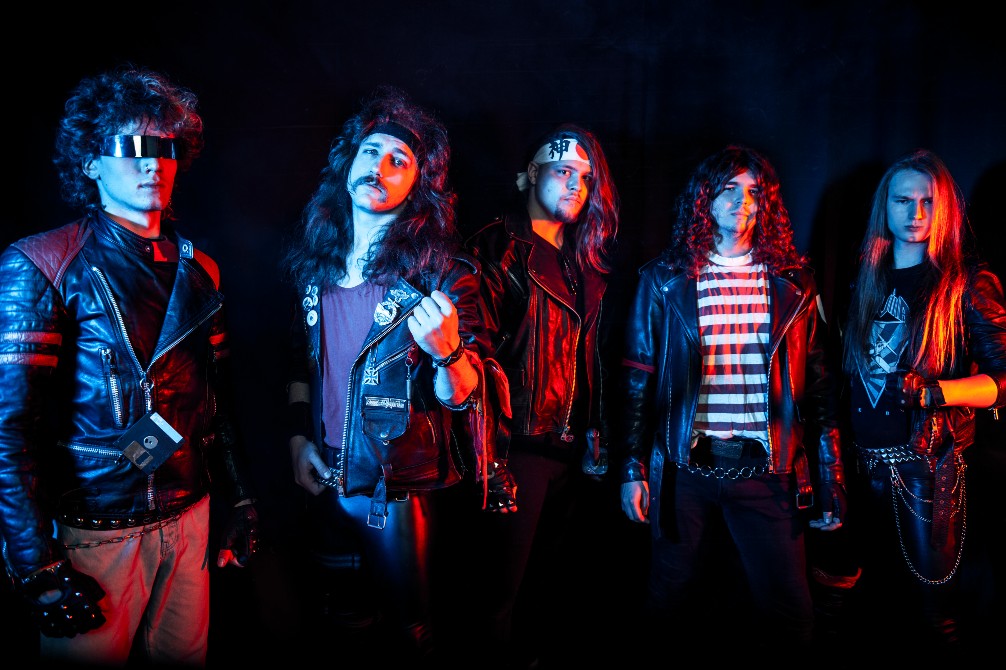 Follow the band at these links:
https://www.facebook.com/AquillaOfficial
https://www.instagram.com/aquilla.official/
https://www.youtube.com/c/AquillaOfficial
https://ossuaryrecords.com/en/