Kohana - Jab - Reviewed by Soundmagnet ! Check it out here at this link: https://www.soundmagnet.eu/kohana-jab-album-review/
Kohana come from Thessaloniki in Greece. A beautiful city with an old tradition, but also a large city with many social classes and problems, which even I felt as a local tourist. From this environment of tradition, culture and excitement springs the driving force for Jab. It is Kohana's debut album after a first EP from 2020.
Jab gains his gripping tension through the reflections of different musical styles. Thus, the album breathes influences from rock, blues, grunge and dusty stoner. Rough energy already alternates in the opener Walk in the Rain with quiet, playful passages. If it all starts with the feeling of a jam session, the song explodes in the chorus and releases an angry energy. Then come calm tones again, which again end with the shouted out anger in an instrumental outburst. 
Intricate rhythms enrich songs like Tundra and See The World, which start calmly and question-asking. The energy of the music increases with the cry for ways out, for salvation. The lyrics sometimes start nihilistically, but there is always a break, a call to fight and action, which is reflected in the exuberant intensity of the music.
A flood of pain, sounds and sweat
Water is Desert starts melancholically. Tony Raud asks his questions more and more painfully, calls louder and louder for solutions. If you believe after three minutes that everything ends again in peace and almost jazzy playfulness, the band turns up and pulls you along. Each instrument contributes more and ensures an energetic finale.
After such a demanding announcement, there is a small stylistic change. It gets snotty and gets a wild, almost punky touch with Outtasync. In the mind's eye you can see the bodies jumping, sweating and the singer bending in the tones.
Trapped in the vortex of music
Since this can no longer be topped, For a Minute is quiet and introverted. In terms of content, too, it goes from social problems back to the small private. Guitars carry the melodies, the voice remains soft. City also seem to be going in the same direction, but suddenly the frustration is back. Eating from the silver spoon faces great hardship, the buying and selling of goods and souls frustrates. A great grunge number, which I would like to recommend to you HERE.
The song episode lives again from the contrasting moods. Calm and contemplative meets anger and a musical all-round blow. After all the calls for ways out, Kohana finally asks us at Be Me if we don't want to trade with them. It's time to immerse yourself in their world of thoughts, because we are already active in their music. We were attracted by beauty, swept away by energy and drifting in wild vortices of social contradictions.
Conclusion
Kohana captivate us with a lot of joy of playing and inventiveness and do not let us go. Jab is produced in detail and transparently. An album as if from a single cast and without failure deserves 8.5 / 10 - Soundmagnet
Release Date: February 25, 2022
FFO: All Them Witches, Kuyss, Brant Bjork,
Location: Greece
"We are more than grateful for the support we had while making 'Jab'. The work and dedication we put into this release was beyond our expectations. Now the time has come, but our minds are not here right now. These are harsh and inhuman times for a lot of people. We -still- live in times of war and great injustice. We make art to inspire, entertainment comes after, but these last days are far from entertaining. As we stand in support of the less fortunate and the underprivileged of this world, currently, our thoughts are with the people that have nothing to gain from bombings. We stand against imperialism and wars, for a better world where we can live as equals and not be discriminated!"
Check out the full album video!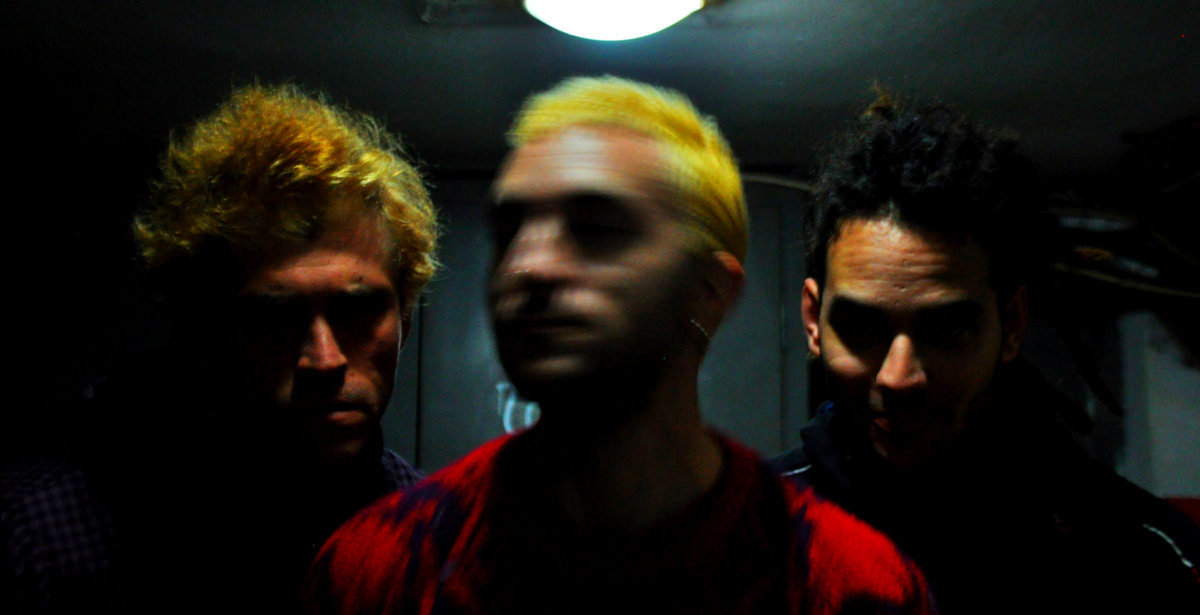 Follow the band at these links:
https://kohana.bandcamp.com/album/jab-2
https://www.youtube.com/channel/UC5URA7Pwom6jTBm_qu6BFwA
https://www.facebook.com/KohanaBand/
https://www.instagram.com/kohana.band/