Press Release: Tommy Gibbons (Ex Flaw) Joins Worldwide Panic & They Reach #24 On The Billboard Charts!
BAND BACK STORY AND QUOTES:
Tommy and Lane have been writing together for over 3 years. They toured and met each other while Tommy was lead guitarist of (FLAW) and Worldwide Panic were the support act. 
It all started when Tommy approached Lane in Woodstock, IL and asked him " Do you have any eyeliner " to which Lane responded, " What about me says I wear makeup? ". The two had a laugh and Lane directed Tommy to his merch girl who gave him the makeup. Later during the tour Tommy approached Lane and said, " I want to write a song with you ".  Over the following weeks after the tour riffs showed up in Lane's inbox and that song ended up being, "Never Go Back " which is one of the more popular Worldwide Panic songs. During a recent trip to Arizona to do some writing and recording with Tommy. Tommy approached Lane and said, "I truly believe in this band, and I would like to join".  The stars have aligned and the two have become a team. Tommy has the following to say about joining Worldwide Panic, " It feels good to finally work with someone at my level of skill and professionalism. As well it feels great to work with someone who pushes me to be better. I look forward to future recordings as well as tours!! ". 
Lane has this to say about the union. " It has been a longtime coming.  I think we both knew for a while that this was the best option for our personal and professional lives to officially become a team.  It took certain events happening as well as trials and tribulations to make this work make no mistake. However, it is now all worth it knowing that there is a bright future in store for this band. All members, not only us two are heavily invested into making this band thrive and succeed. I give my word to our listeners and fans that we will not disappoint. Thanks to everyone for their continued support. "  
Chart Position: #24 on Billboard Mainstream Rock Indicator
Release Date: February 14, 2022
FFO: Rob Zombie, Rammstein, Five Finger Death Punch 
Location: Los Angeles, California USA
Check out the latest video!
Check them out on Spotify and add them to your playlists!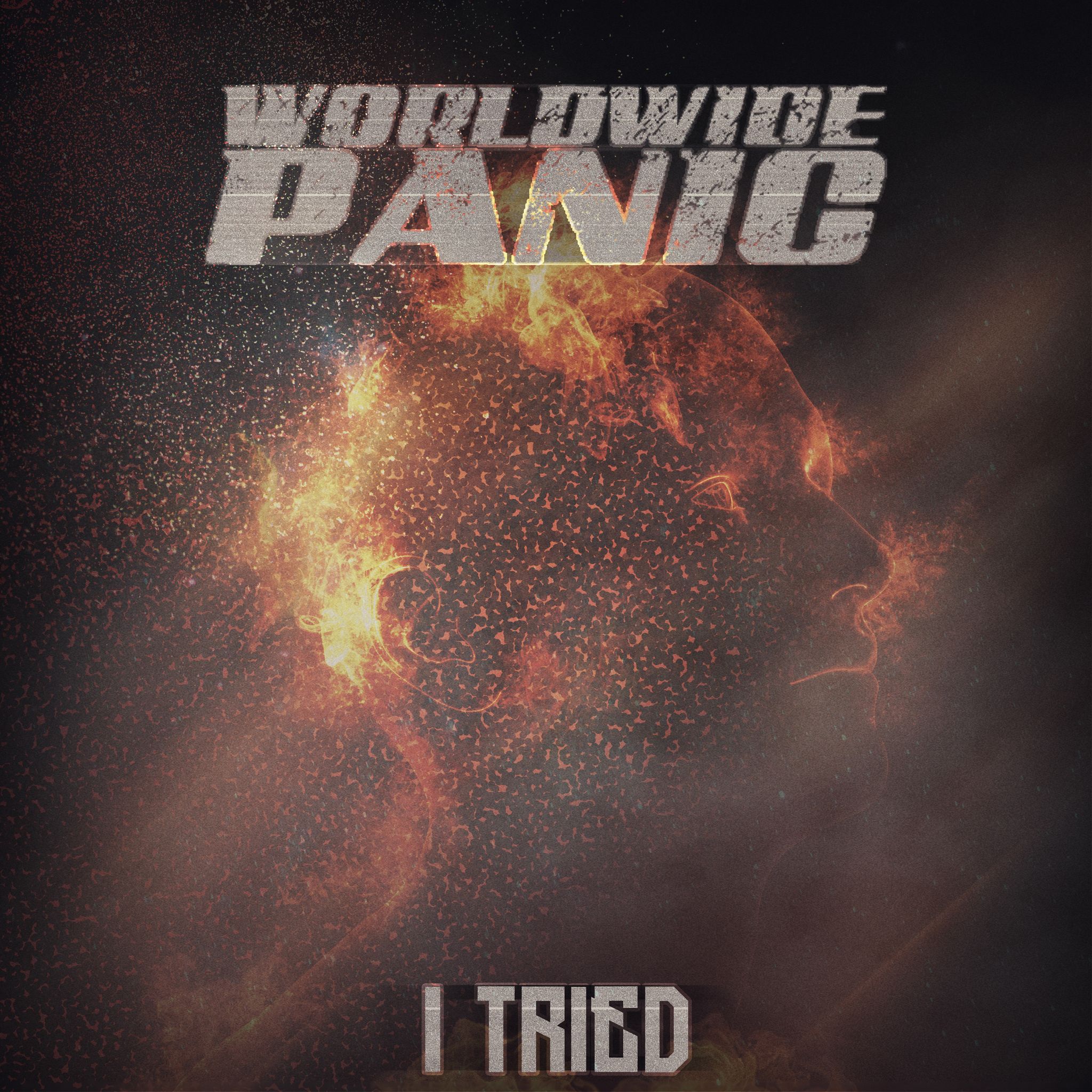 Worldwide Panic is a hard rock/heavy metal band based in Los Angeles. It was formed in 2016 with the aim of writing heavy, music with catchy hooks and personal, meaningful lyrics. Giving a relatable take on everyday life, the songwriting approach focuses on a mix of clean and aggressive vocals and a guitar-driven sound. 
At a live show Worldwide Panic brings a unique theatrical experience, packed with energy and excitement! Concert goers and listeners all across the hard rock and heavy metal spectrum, find their music fresh and engaging. The band has toured with Flaw , Smile Empty Soul, Hellzapoppin and also did a large-scale tour with Mushroomhead since its formation. WP also did a direct support tour with the Convalesce . Worldwide Panic has completed work on an eponymous LP, Mastered by Zues ( Chimaira, Hatebreed, Rob Zombie )! They have released the new single " ITried " with accompanying music video on 2/18/22 and will continue to release new singles through-out 2022!
Band Lineup: 
Tommy Gibbons (Guitars) 
Carlos Alvarado (Guitars)
Alex Greenling (Drums)
Lane Steele (Bass and Lead Vocals)
Follow the band here at these links:
https://www.worldwidepanicband.com/epk
https://linktr.ee/Worldwidepanic
https://www.instagram.com/worldwide_panic/
https://www.facebook.com/Worldwidepanic
https://worldwidepanicband.bandcamp.com/
https://open.spotify.com/artist/1RUnBRu3laqXzeBmDjN1Bq
https://music.apple.com/us/album/i-tried/1607946622?i=1607946624