LE TUNNEL DE L'ENFER - A Tribute To Daylight - Reviewed By Dmitriy Churilov ! Check it out below!
LE TUNNEL DE L'ENFER's "A Tribute to Daylight" is dedication to 1996's adrenaline drenched action B-movie packed into a 7 minute-long songs that sound like you're being punched in a face with a skateboard. 
It's all there — especially if you like your punk extra-fast and heavy — with every song providing quite a mix of pounding blastbeat/d-beat drums and mean guitar riffs that sound like they're taken from an early Dropdead record. The whole thing becomes even more notable knowing all of the songs were composed during the pandemic without any member rehearsing together.
With almost every track beginning with a sample from Rob Cohen's movie (starring none other but Stallone himself) the french quartet delivers an EP that's both angry and fun as hell — including the obvious mocking of Drowning Pool's hit "Bodies" as well as endless references to other 90s blockbusters — Point Break, Pain and Gain and Forrest Gump. 
Drawing inspirations from the crossover legends Suicide Tendendencies, fast-punk pioneers NOFX, Limp Wrist and even Motorhead (hear the last track — The tunnel of love) LE TUNNEL DE L'ENFER come up with a sound that in the words of italian stallion "finds your heart and blows it out of your body".
Can't wait to hear what nostalgia peace will fall victim to the band's tribute/mockery next. - Dmitriy Churilov
Release Date: January 24, 2022
FFO: Limp Wrist, Tromatized Youth, G.L.O.S.S., Suicidal Tendencies
Location: Lille, France
Label: Minga Records
Le Tunnel de l'Enfer is a fast punk band formed in Lille (France), featuring members from Stupid Karate, Gummo and Supermodel Stitches. They were formed with the idea of paying tribute to the action movies they grew up with. Their first EP was composed and recorded in late 2021, it is a tribute to the movie Daylight. It was released on January 24th on Minga Records in vinyl and digital format.
Their influences range from fast punk, hardcore, punk-rock and grind. The bands that influence them the most are Limp Wrist, Suicidal Tendencies, NOFX and Coke Bust.
This group is in some ways a product of the Covid-19 pandemic. The songs were composed without any member of the band rehearsing together. Everything was done by messaging and video conference. And this until the recording.
The next step is to compose and record a second EP, paying tribute to another movie.
Check out the video!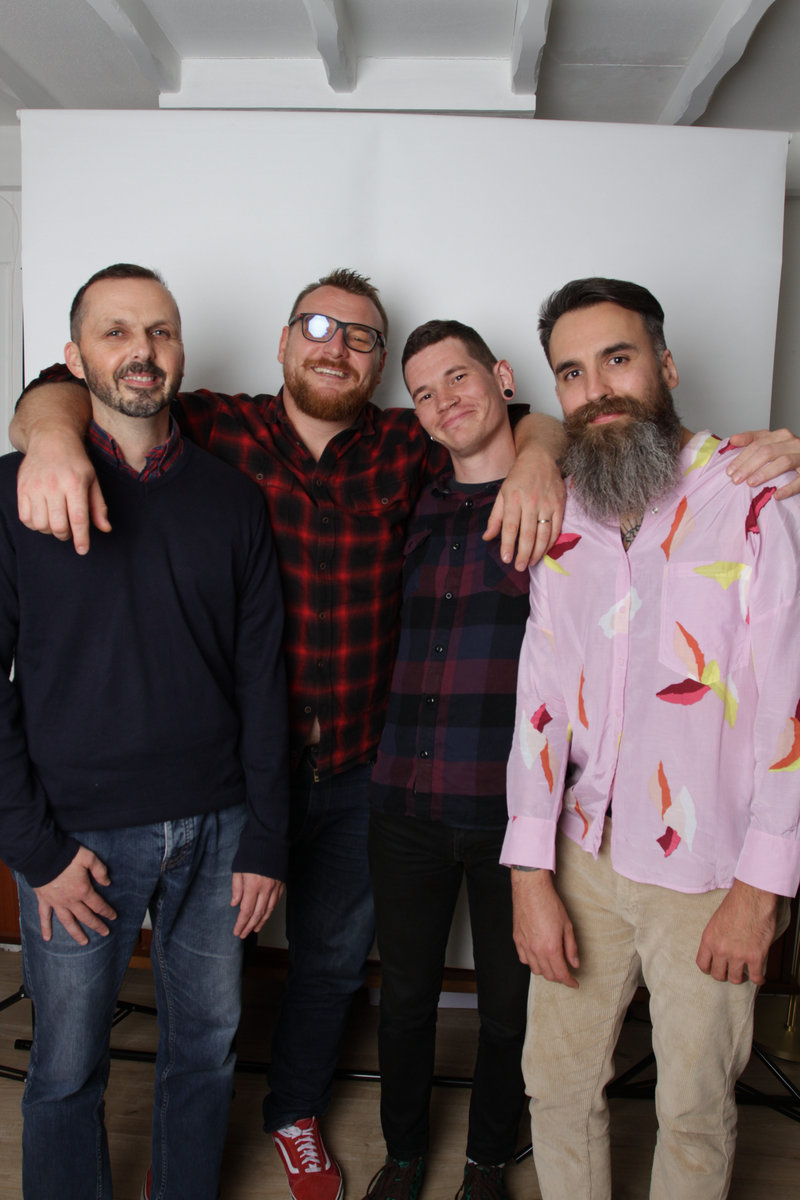 Follow the band at these links:
https://letunneldelenfer.bandcamp.com/album/a-tribute-to-daylight
https://www.youtube.com/channel/UCdliBEiYjyzMvdXgqSfW0zg
https://www.instagram.com/letunneldelenfer/
https://www.facebook.com/letunneldelenfer/
Dmitriy Churilov