Blackhearth - The Wrath of God - Reviewed by Metal Temple ! Check it out here at this link: http://www.metal-temple.com/site/catalogues/entry/reviews/cd_3/b_2/blackhearth-the-wrath.htm
BLACKHEARTH is a Heavy Metal band from Durango, a city in the Basque region of Spain. With "The Wrath Of God" they have released their second album at the end of 2021, their debut being "Blackhearth". This is typical metal from that area, meaning the band have deeply dipped into the eighties of the last century and have tried to translate that to the twenties of this one.
As "Betrayal" begins you do get the gist of BLACKHEARTH. It's direct, it is Heavy, it is melodic and with well-chosen vocals in quite well spoken, or should I say sung, English. The music will keep on being like that throughout the "The Wrath Of God", but the rate of success varies quite a bit. All songs are quite strong in music and lyrics, especially for those who love and crave the old-fashioned Heavy Metal without any surprises. The riffs are sharp, the vocals clear and precise, and the overall feel of "The Wrath Of God" is one of very reliable and pleasurable music to listen to. Now, nobody expects BLACKHEARTH to do something new, to reinvent Heavy Metal, but  some unexpected and/or exciting layers in the music never goes amiss. And that is exactly what "The Wrath Of God" is missing, that level-raising feel of adventure, or even excitement. So, if you, on the other hand, like your variation and feel adventurous when trying to find new music that suits your taste, you might want to look further than BLACKHEARTH.
I am definitely not saying that "The Wrath Of God" is a bad album. Not at all, because if this would have been released in the beginning of the eighties it would surely have made an impact. But then again, as I am the one trying to rate this album, I must admit that in my humble opinion I feel that not every song has enough quality to hold your attention or even make you extra aware. And there's the crux as far as I'm concerned, it's all a bit too bland. Nowhere do I feel that this is really exciting, never do I get the feeling I'm listening to something extraordinary. As soon as the album is finished, the memories fade. And that is a pity.
But please, if you are a lover of the music of the early eighties, check out BLACKHEARTH with their album "The Wrath Of God". Maybe you'll find that my review is just a lot of gibberish. Or maybe you'll agree with me. But at least you will be able to make a choice in view of what you actually heard, not by hearsay. - Metal Temple
Release Date: December 1st, 2021
FFO: Halford, Judas Priest, Iced Earth
Alex Hernández (Lead & Rhythm Guitar) and Asier Larrea (Drums) have remained Blackhearth's primary driving force throughout the years. At the beginning of 2017 they focused their minds on recording an album. Their debut album ' Blackhearth ' was released thru with Sliptrick Records in August 2019. 
"The Wrath Of God" will be released on December 1st 2021.
Blackhearth reveals the details of its second album entitled " The Wrath Of God ", the album! Contains 10 songs recorded at Chromaticity Studios and produced by Pedro J. Monge ( Vhäldemar ). Here, you can listen to the second single of the album " The Wrath Of God ", featured guest vocalist Tim Owens ( Judas Priest, Iced Earth, Beyond Fear, Yngwie Malmsteen ...).
Check out the video!
THE WRATH OF GOD
Tracklist:
01 - Betrayal
02 - Into The Unknown
03 - My Bornless Child
04 - Rotten To The Core
05 - Nothing But Dust
06 - This World
07 - The Wrath Of God (Feat.Tim Owens)
08 - True Belief
09 - Reaching The Shore
10 - Banished Forever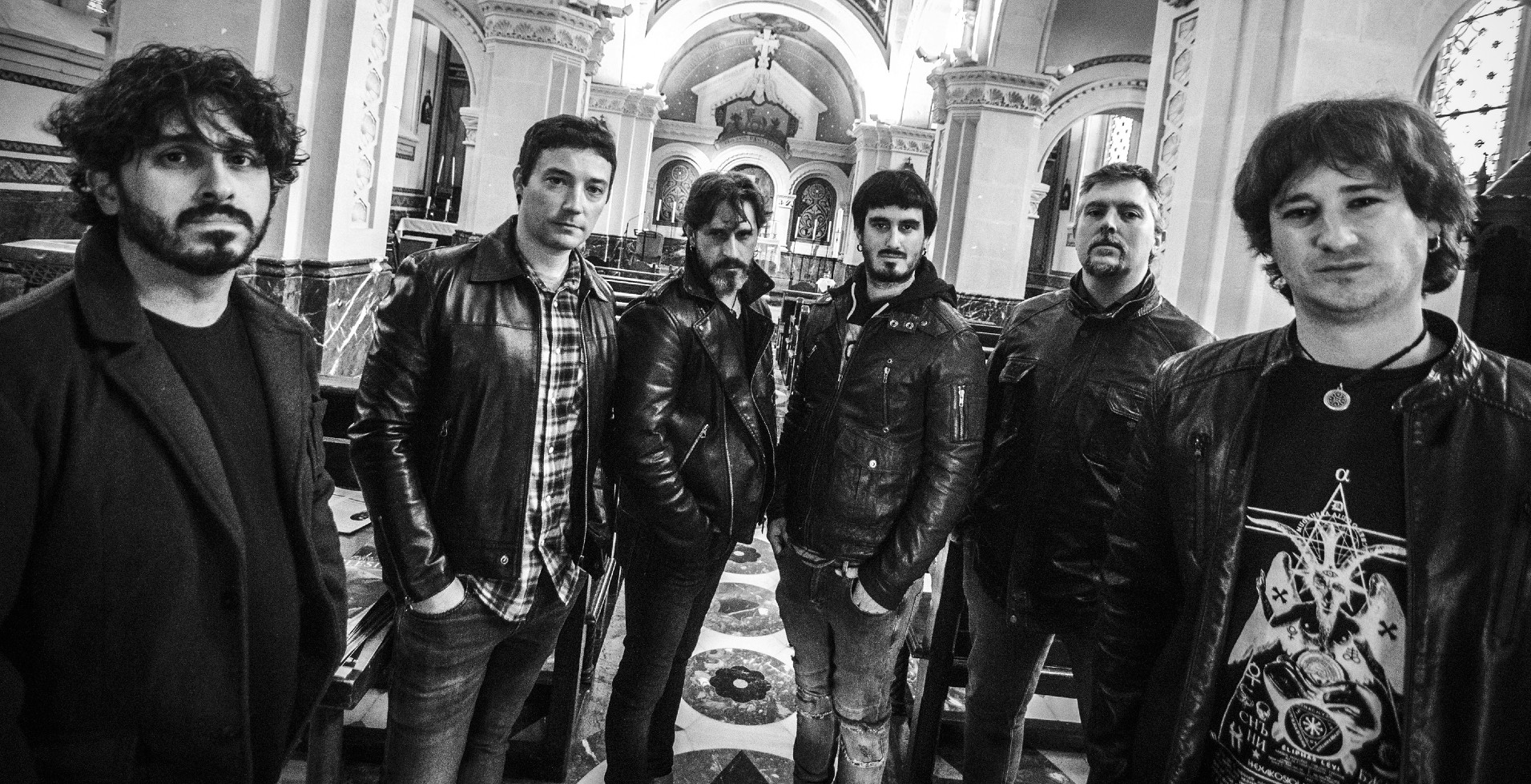 Follow the band at these links:
https://www.facebook.com/blackhearth.metal
https://www.youtube.com/channel/UCz5VTQDT52S54hmwNmU75Ng
https://blackhearth.bandcamp.com/releases
https://open.spotify.com/artist/4ZQVbWMhZuWBO0Txqe0R63?si=VEbwXdk5Tg-r6zNCt62pAg