Fugatta - The Darkest Planet - Reviewed By Metal Temple ! Check it out here at this link: http://www.metal-temple.com/site/catalogues/entry/reviews/cd_3/f_2/fugatta-the-darkest.htm
Their third studio album titled "The Darkest Planet" and show no signs of slowing down. Formed in 2006, FUGATTA are a Mexican Power Metal band with Symphonic Metal elements blended into the mix. Signed with Shamash Records, the band continues to expand their studio discography and their fanbase over all these years.
The album kicks off with "Overture XXI" and it prepares the listener for the listening journey that they are about to embark on. With smooth production and excellent musicianship, the essence of the track comes off as ambiguous and epic. There are lots of great aspects from this opening track. For instance, the orchestra is a great addition and gives the track a medieval-feeling. Not to mention the female backing singers with their passion and desire to make this track shine.
The overture leads us into arguably the standout track on the album, "The Dark Land We Belong". The lyrics on this song and the overall message of it are very well done. You can easily tell that Daniel Viña wanted to record his most absolute best vocals yet, not just on this song, but on the whole album! The main riff electrifies the listener full of excitement for all the right reasons! The drums are solid and never miss a beat! This song in particular has a lot of replay value and is sure to impress massive Power Metal fans.
One of the more emotional tracks that I would enjoy discussing is "Lethal Virus". This song is piano-driven at times, and chockfull of depressive solos straight from the heart. Once again, we are given another song with a powerful message. This song is about one's wishes to discover a cure for a virus with aspirations to save uncountable amounts of lives. The sad part about it all is the nonexistence of a cure and the fact that time is up with the lyrics "now it's late to lift the life". Especially during todays troubled times, I'm sure just about every listener can reflect on the world we are living in now when listening to this song.
Another one of the highlighted tracks for me on this album is the pummeling "Metal Invaders". Rhythm and lead guitarist Eusebio Ismael Medrano nails just about every note that he plays on this song. You can expect by now that this album has many songs that tell very thought-provoking and well-told stories. This song is about humanity being taken over by machines. Technology has found a way to become a part of everyday human life and seems to be near impossible to part with.
All in all, this album is a strong release and is highly recommended for the biggest of Power Metal fans. With their third studio album, FUGATTA aims for greatness and hits their mark! This album contains 10 original tracks and 2 re-recordings of tracks on the album with special guests. It's an album with a noticeable flow. Considering that they are still clearly passionate about the quality of their music shows that we can expect more cool tunes as time passes by. - Metal Temple
Release Date: November 17th, 2021
FFO: Iron Maiden, Royal Hunt, Eternal Champion
Location: Mexico
The band has released its third album called "The Darkest Planet" on November 17th 2021.  Which talks about tight spots all around the world.
This album features very talented guests from Mexico and other countries. Ivan Gianini (Vision Divine) from Italy. Alberto Rionda (Avalanch) Spain. Nelson Quirarte (Insertion Loss) Mexico. Lilith Mendoza Mexico. Christian Vázquez Mexico. Oscar Alcalá (MexicaIrish) Mexico.
Also features a choir formed by awesome musicians from their city.
Check out these videos!
Director: Jesús Hagelsieb. Pianist: Antonio Quiroz.
Altos: Isabel Enríquez, Amelia Díaz y Lizette Sánchez.
Sopranos: Laura Echeagaray, Mayra Rosas, Ivón Abraham, Alejandra Luna y Rocío Torres
Tenors: Ezequiel Zavala, Enrique H, Jesús Hagelsieb y Carlos Villegas.
Basses: Santiago Hermosillo, Sergio Chávez y Adolfo Espinoza

The album was mixed by Domingo Trujillo at Dirty Box Studio and mastered by Matias Kupianien (Stratovarius) at 5 by 5 studio.
Check them out on Spotify and add them to your playlists!

Track list:
1.- Overture XXI
2.- The Dark Land We Belong
3.- Sons of Syria
4.- Beyond the Light
5.- Slaves of Heaven
6.- Gates of Atlantis
7.- Lethal Virus
8.- Metal Invaders
9.- Duality (The Inner War)
10.- The Freedom of my Spirit
11.- The Dark Land We Belong (Spanish Version ft. Alberto Rionda)
12.- The Metal Invaders (ft. Ivan Giannini)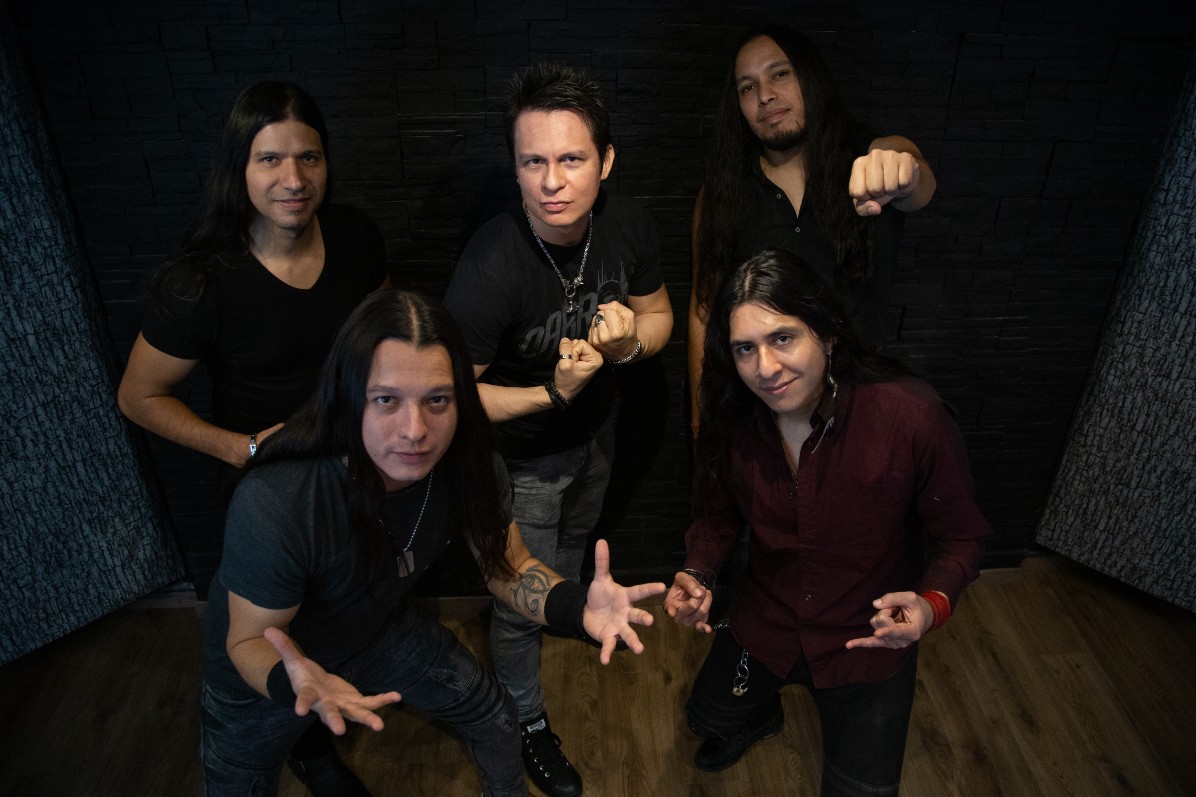 Follow the band at these links:
https://open.spotify.com/artist/2fzZgGz19IqLpG8wqqalVV
https://www.facebook.com/Fugatta/
https://www.youtube.com/channel/UCrPPX8TnCR4pzpbuWj3rW3Q
https://www.instagram.com/fugattaofficial/