Finally, we get to tell the World the New Announcement!!!! And well deserved this is for a band that never stops or gives into pressures of the world. Pressure has inked a 5 year worldwide record deal with XING Records and is gearing up for their second album release in June 2022!
Some quotes from Simon from Pressure and from Alex of Xine Records. 
   
Simon of Pressure says "We are very proud to be a part of the XING Records family and we know that this is the way to help us to grow the band. XING is extremely competent, and we have really found a match with their vast experience and great network. We are looking forward to the collaboration" 
Alex of XING Records says "Xing Records is delighted to announce the collaboration with Pressure. "We have been looking for a great rock band for quite some time now and in Pressure we believe we have found the perfect mix of great music, great musicians and great ambition! We look forward to a great future together". 
Pressure is also preparing to drop their second album later this year!  
 
"Madecine-One Shot at Love"
We all have different experiences and opinions about drugs, addiction and people who crave that kind of kick. There will come a time in every person's life when you will search for the passion, the yearning to experience something extra. Meet Madecine, the made up drug that promises love in the form of a syringe. But is it real love or just the thrill and the effect of the drug itself?
Please follow and join Pressure on their next chapter of Story Metal.
Pressure will be releasing their second album in June of 2022!!!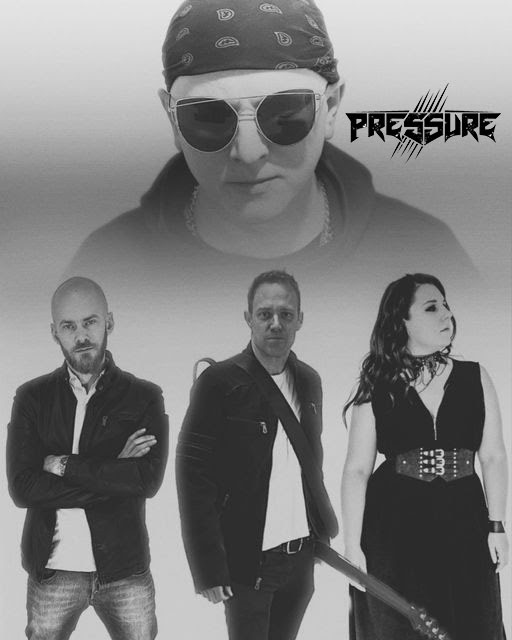 Follow the band at these links:
https://soundcloud.com/pressuresweden
Spotify: https://open.spotify.com/artist/7a9rKp03MYJv4leDN7Mm8k
YouTube: https://www.youtube.com/c/Pressuresweden
Website  http://www.pressure.band/