Lumberhead - ERASE - Reviewed By Hellfire ! Check it out here at this link: https://www.hellfire-magazin.de/lumberhead-erase/
Even if the axe can only be seen on closer inspection on the cover, it rages powerfully through the tracks.
Groove – Death – Thrash in its very own style immediately pulls me along and the neck muscles are quite strained. It's as if I'm finally being ripped out of the winter blues or better grooved. Makes you feel like just enjoying these energetic songs and soaking them up like a sponge.
"Leipziger Allerlei" alà Lumberhead slips very high on my metallic menu and becomes an absolute favorite dish. As a supplement I hope for an early longplayer.
10 out of 10 Hellfire points therefore go to Leipzig to the Lumberheads. - Hellfire
Release Date: February 26, 2022
FFO: Mastodon, Gojira, The Haunted
Label: DAREDEVIL RECORDS
Since their early days in 2014 Lumberhead have played a unique mixture of neck-breaking groove, death, and thrash metal.
Rooted in bands like Lamb of God, Pantera, Crowbar, Motorhead, Mastodon, Gojira, The Haunted, and Deserted Fear Lumberhead are best known for their axe-plosive live-shows. 
After the release of their debut album LUMBERHEAD back in 2019, ERASE is the first of two interrelated E.P.'s released in early 2022. 
(P)RAISE THE AXE!
Check out this video!
Track List:
1) The Same
2) Thousand Suns
3) D-Fens
4) House Of Terror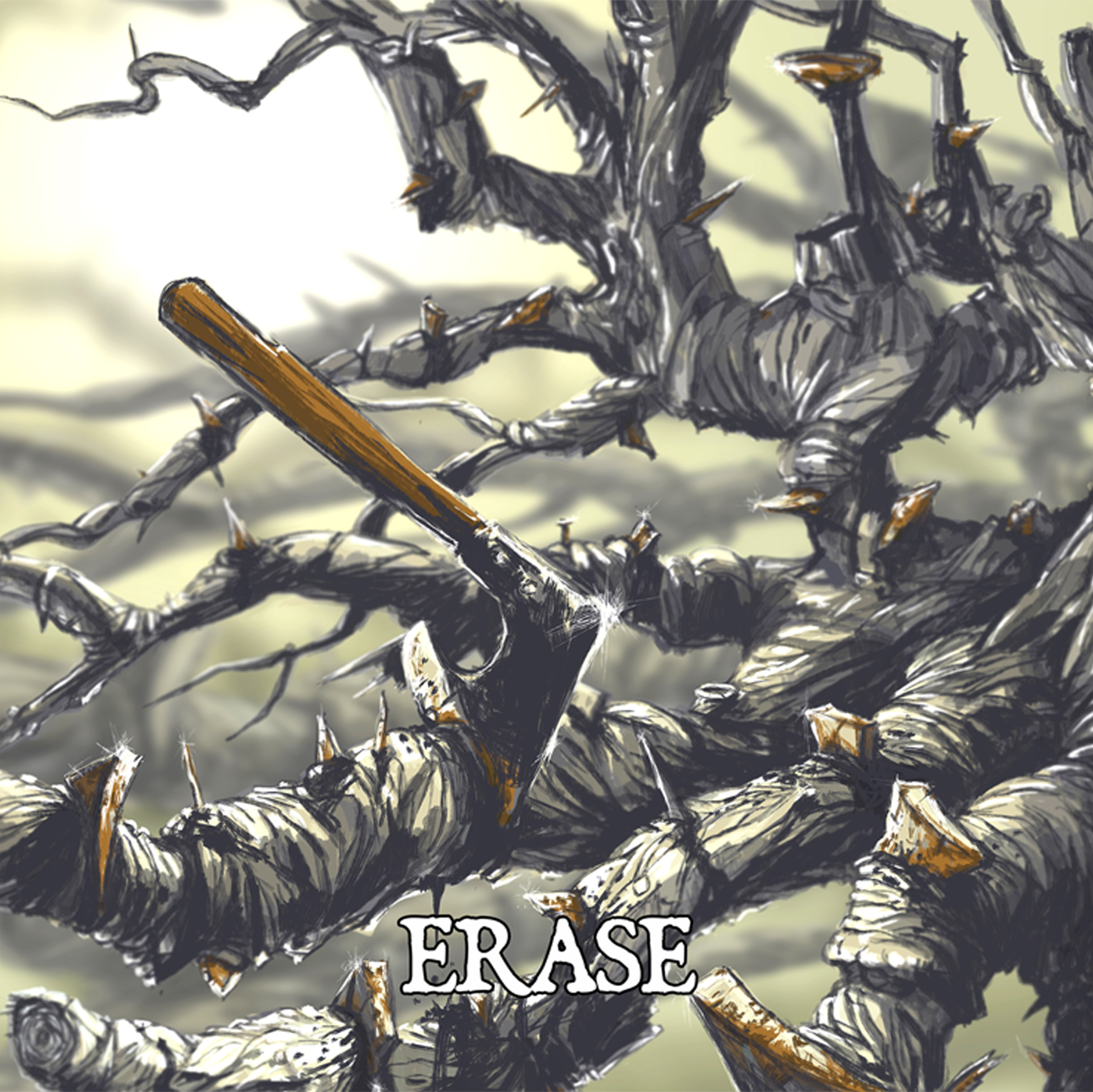 Follow the band at these links:
Bandcamp: https://lumberhead.bandcamp.com/
Facebook: https://www.facebook.com/lumberhead
Instagram: https://www.instagram.com/lumberheadband/
YouTube: https://www.youtube.com/channel/UCn63kAf74y3lRwW3cdmDT2Q