Cultist - Manic Despair - Reviewed at Metallerium ! Check it out here at this link: https://www.metallerium.com/cultist-manic-despair-2022
Debut of this Canadian band, which contrary to the new trend in that country of being technical, in "Manic Despair" Cultist opts for the old school with some parts where individually each instrument can shine with its own technique, without being in the global a technical band. 
The band are: Jim Petigo on drums, Vanessa Grossberndt on bass and vocals, Brodie Wylie and Depressor on guitars. The album was produced by Jan Loncik and the cover art is by Constance Knight. 
The music seems at times a trip to the early nineties, late eighties with the French death/thrash bands that emerged at that time, the difference is that Cultist has more arrangements on the bass, and some other guitar riff is of more modern influence, without leaving the classical. The voice is as is, something creeping and in that death/thrash influence mentioned. There are some keyboard arrangements that on songs like "Synesthesia" give it another atmosphere, but it doesn't change the overall sense or style of the song much either. The drums are another of the instruments that also puts some technique or different things to this "Manic Despair", standing out in "Locked In Time", where there is a demonic double bass drum, and that at times begins to play with the parts that the bass prints to the rhythmic part of that song. The different song comes in "Regression", which has several moments, from melodic, to half time and where the drums sound terrible, as if it was a programmed or poorly processed drums in the studio, because they sound very "synthetic" drums. 
A retro cut album, entertaining, not indispensable, that does not sound like what is trending, and therefore makes it different from the rest that is coming out recently. - Metallerium  
Release Date: February 5th 2022
FFO: The Chasm, early Death, Immolation
Location: Calgary, Canada
Formed in the summer of 2015, by Jim Petigo, BS, and MG. Vanessa Grossberndt joined on vocals later. We released a demo in 2016, available digitally upon request. In the winter of 2017, MG and BS left, and we went into hibernation. In the summer of 2017, Brodie Wylie joined on guitar, and we released an EP, Cosmic Tomb in 2018, a split with Euthanized, entitled A Pact From the Grave in 2019, and we kept the momentum going. At the beginning of 2020, Brodie left, but was gracious enough to record the songs he helped to write for our full length, Manic Despair. The guitar parts for the rest were written and recorded by session guitarist Depresor. In September of 2020, we found a new guitarist in Joe Pacentrilli, with whom we've been practicing and performing material from Manic Despair, and the two previous releases, as well as writing new material for our next release.
Check out their previous release now!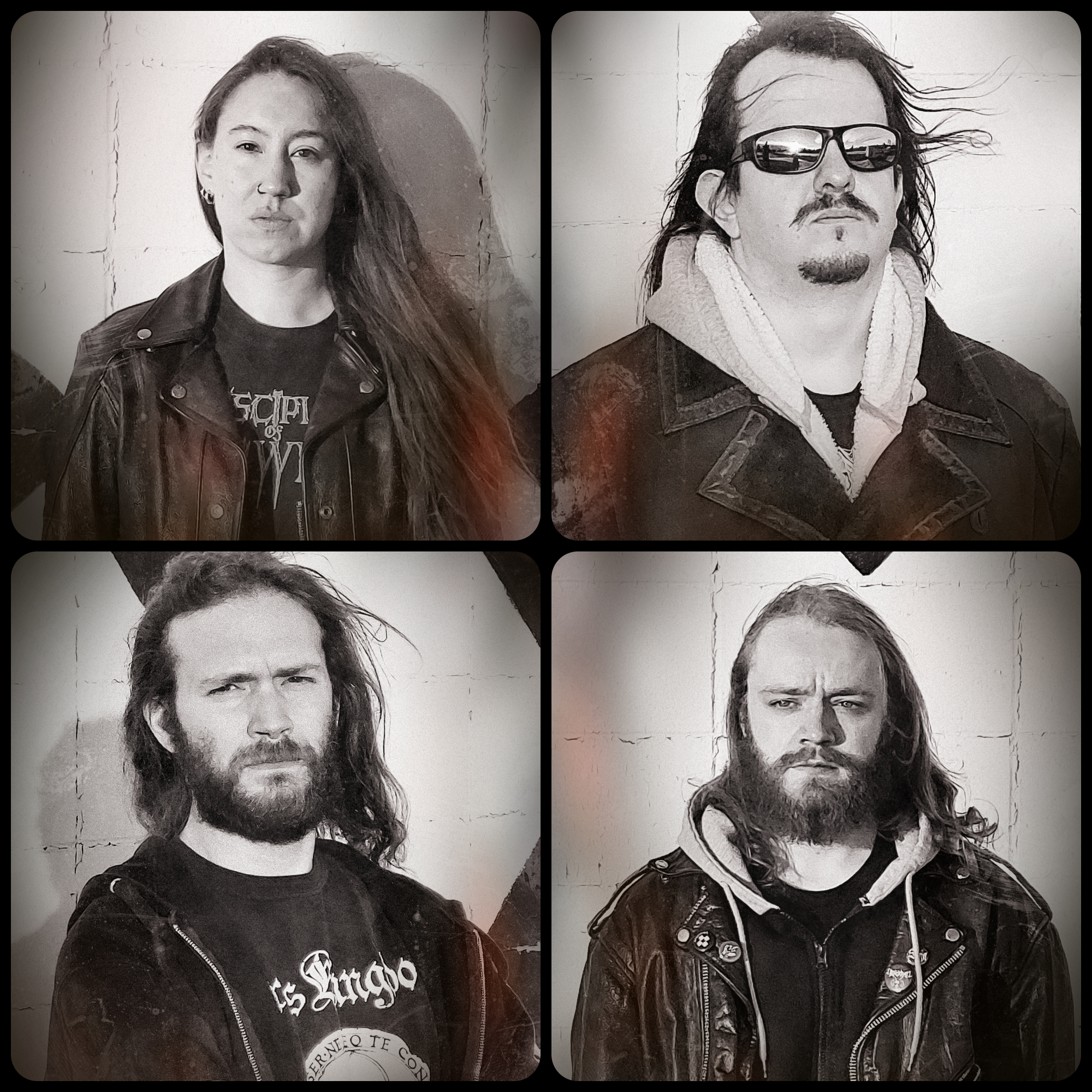 Follow the band at these links:
https://www.facebook.com/cultistcanada
https://cultistcanada.bandcamp.com/