1945 - 'Heavy Metal is Not For Sale' - Reviewed By Obliveon ! Check it out here at this link: https://obliveon.de/review/1945-heavy-metal-is-not-for-sale/
If you read the band name 1945 like this, you could first think of a War Black Metal band – colleague Ingo, don't get nervous... – but it is by no means.
Why one chooses this name as a classic metal band from the homeland of Don Quixote, namely Salamanca, is not clarified here, but does not detract from the quite existing quality of 1945. The Iberians get an increased recognition value from the rough vocals of their frontwoman Sarah Garcia, whose tube fits well with the heavy metal.
Tracks like the fast banger 'From Hell', the predominantly mid-tempo 'Perfect Final' with its anthemic part and the driving 'Talk', which then goes over stomping mid tempo and ends as a sluggish banger, as well as the classic headbanger material delivering 'Lost Dream' are crisp and get out of the boxes well.
On top of that, there is a cover version of 'Ace Of Spades'; is a bit sucked out as a cover title, but is crisply intoned by the band and Sarah's vocals also fit quite well, which I have to attest to her as a seasoned Motörhead Fanatic.
A typical metal cover rounds off the debut work appropriately. I'm curious to see what else will come......
Ludwig Lücker awards 7.5 out of 10 points - Obliveon
Release Date: December 17th, 2021
FFO: Judas Priest, Megadeth, Metallica, Testament
Location: Salamanca/ Spain
Formed in the spring of 2016 (Salamanca/ Spain), 1945 is the result of the union of 5 experienced musicians from other bands (K-OS, Evil Rise, Sarah Evil.) They wield an eclectic, vigorous mix of metal styles, full of strength and speed.
Their first EP (ACT I) was released past 2018 getting very good reviews from the specialized media.
After a mini tour around Spain and the UK, a pandemic, and line-up changes 1945 releases his full album "Heavy Metal is not for sale" 11 songs pure Heavy Metal made in Hell.
Check out this video!
Tracklist:
I. Last Battle
II. Heavy Metal is not for sale
III. No Love
IV.  Our Home
V. From Hell (& Heaven)
VI. The perfect final
VII. Talk
VIII. Horses of apocalypse
IX. Black Rose
X. Lost Dream
XI. Ace of Spades (Motorhead Cover)
Check them out on Spotify and add them to your playlists!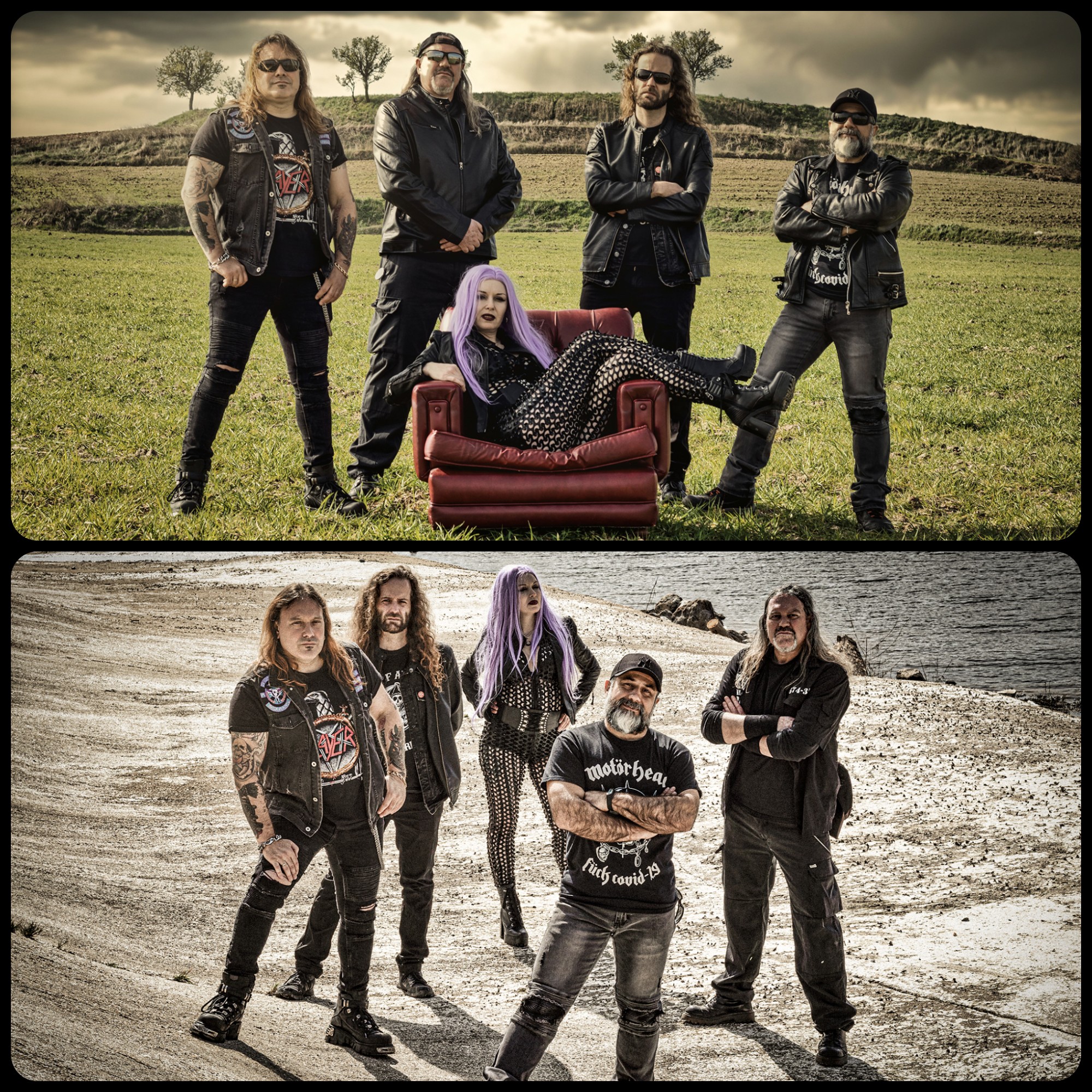 Lineup:
- Sheyla Sergio: voz
- Javier Rubio: Bajo
- Gorka RC: Guitarras
- Diego González: Guitarras
- Jose Angel koko: batería
Follow the band at these links:
https://www.facebook.com/1945oficial
https://www.instagram.com/1945_metal/
https://www.youtube.com/channel/UCcZvSYlHDCDJDg2jynuGPgg