Gloves Off – Life…And Everything After - Reviewed By Heavy Music HQ ! Check it out here at this link: https://heavymusichq.com/heavy-music-hq-album-reviews-week-of-january-28-2022/
Life…And Everything After, the latest album from Bucks County, Pennsylvania's Gloves Off, is incredibly heavy. The gist of their music is that Gloves Off play hardcore, and this has to be heavy and pounding enough. But does all this heaviness emanate from pure hardcore?
Gloves Off know where to insanely drive their music, so that Life…And Everything After does not rest for a moment. Metalcore aside, in many moments of the album you can feel the sludge-decorated, black metal-fused riffs, while the album also incorporates dark hardcore, post-hardcore and post-metal aspects. This is where it becomes an emotional work. While the dynamics are palpable throughout the album, the only thing you wish to hear on Gloves Off's next album is they enter more personal and unique musical boundaries, with more fresh ideas in songwriting; something that is very evident in the potential of the band. But in the end, Life…And Everything After is crushing and it is good enough to set up a stronger future for Gloves Off.
Rating: 3
(Arash Khosronejad) - Heavy Music HQ
Photo Credit:  Ariella Lungin
Release Date: January 28, 2022
FFO: Hatebreed, Terror, Brick By Brick
PA's metallic hardcore heathens release the second chapter to their debut release on Upstate Records, "Life...And Everything After"; an emotional rollercoaster of pure aggression and angst that is sure to leave the listener battered and bruised!
This heavy metallic hardcore outfit out of Bucks County, Pennsylvania, revels in a particularly down 'n' dirty brand of aggression. Their catalog is rife with cranium-crushing instrumentation, emotive lyrical content, a methodically vicious bite, and more pent-up antagonism than most can reasonably muster. Overtly inspired by literary greats such as Edgar Allen Poe and Arthur Rimbaud, and following in the musical footsteps of acts such as The Acacia Strain, Baptists, and A Life Once Lost, Gloves Off comfortably wreck havoc in the no man's land that sits somewhere between "firmly grounded" and "explosively volatile." From a musical, emotional, and thematic standpoint, this quintet's output bears considerable weight. 
Check out the video!
Check them out on Spotify and add them to your playlists!
Gloves Off's next project, out January 28th, 2022 in collaboration with Upstate Records , isn't entirely typical. The framework of this forthcoming is deliberately unconventional, born of the implicit challenges presented by the pandemic. The first four tracks were released in March of 2020 in the form of an EP entitled Life, which appears here once more alongside five brand new songs seeking to explore ...And Everything After. If the preexisting tracks comprising Life aren't enough to accordingly whet your whistle, keep one ear open for the Poe-inspired lead single "Conqueror Worm,"--an homage to the play of man wherein the titular harbinger of apocalypse is the true hero--which will drop on December 10th of this year. A subsequent second single, the gritty yet emotively bombastic "My Death Was a Banquet," inspired by Rimbaud's "A Season In Hell," enters the arena on January 7th. 
Although bifurcated, this project forms a cohesive whole: in the words of vocalist Cody Clark, the project's tail end is an exploration of the process after the loss of life.  Life and death are intrinsically hefty topics, and Gloves Off strives to exorcize the demons rather than simply pretending they don't exist.  As such, Life...And Everything After is an intentionally therapeutic project, both for the band and for any listener grappling with the enormity of life, death, and inevitable loss.  And, lest we forget the exhilaration of peeling off the gloves and throwing hands: grappling in a physical sense is wholeheartedly encouraged as well.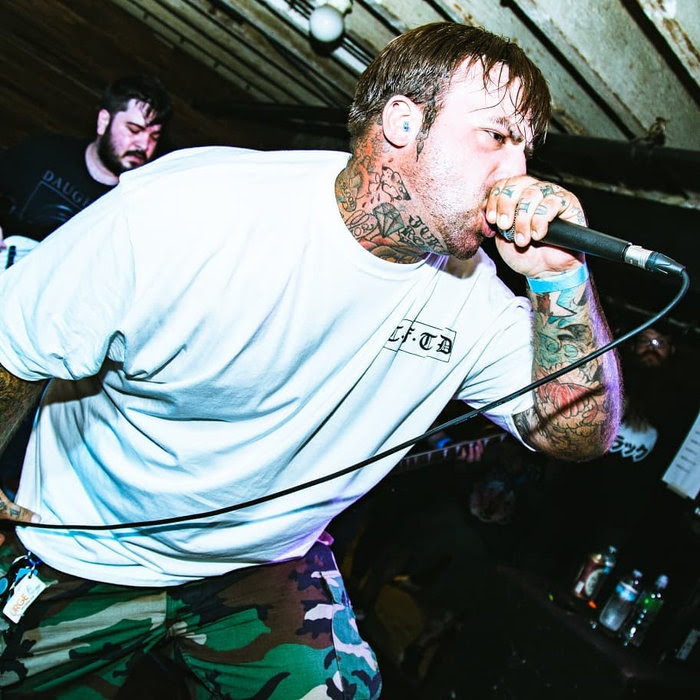 "In the second part of our release "...And Everything After" we wrote it not as in the process of losing everything (Life),but the process after the loss of losing everything, there's a certain romance and poetic stance on death that can be beautiful as well as disturbing, we write what we like as a band, musically and lyrically, just so happens we think about life and death in a dark sense instead of hiding demons, we let them out in a therapeutic way for the listener as well as us to enjoy" -Cody Clark, Vocalist  
Catch GLOVES OFF on November 20, 2021 at the first ever Upstate Records Family and Friends showcase at The Brooklyn Monarch Brooklyn, NY with Nuclear Assault, Subzero, Tombs, Sworn Enemy and more!
Doors at 3, Show starts at 4. More Info And Tickets HERE !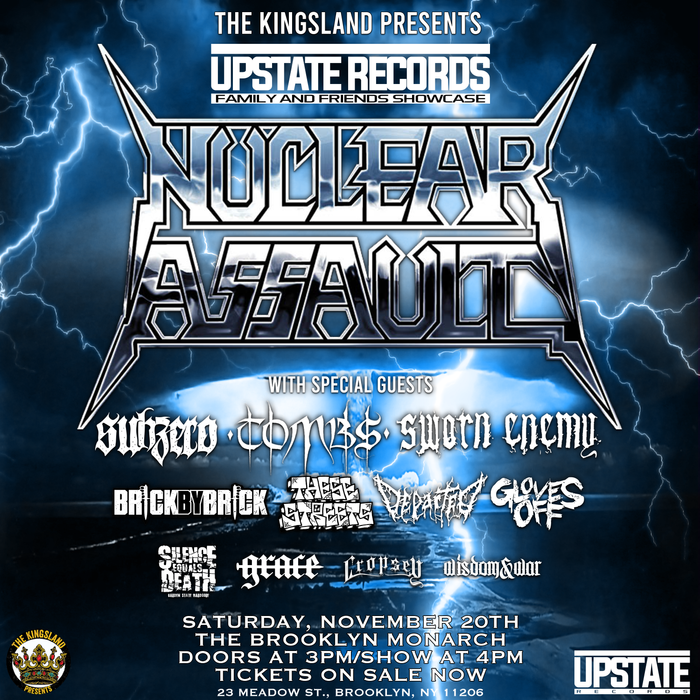 Follow the band at these links:
https://www.upstaterecordsny.com/gloves-off
https://open.spotify.com/artist/5SE7UIL8zWk8FPPKI2UIlu
https://www.facebook.com/GlovesOffPAHC
https://www.instagram.com/glovesoffpahc/
https://www.youtube.com/channel/UClCZazj0MJzP5OGhnd1ch4A