1945 - "From Hell" - Reviewed By Jenny Tate ! Check it out here at this link: https://jennytate.wordpress.com/2022/01/21/1945-heavy-metal-is-not-for-sale/
'Heavy Metal Is Not For Sale' is the on point title of 1945's newly released single and video.
Based in Spain, the quintet comprising 1945 founded the band in spring 2016.
All coming from previous bands, including K-OS, Evil Rise and Sarah Evil, 1945 boast an energetic combo of metal sounds, with speed at the forefront.
'Act 1', their debut EP, launched back in 2018, to positive media acclaim.
Following a small Spanish and UK tour, the album, also entitled 'Heavy Metal Is Not For Sale' is also available now.
Heavy Metal Is Not For Sale – Cymbals intro, onto a burning hot riff. Classic speed metal, from the off. Drums sounding slightly tinny, but sustaining the pace well. Heavy, dark vocals. Traditional metallic melody. Fitting the lyrics neatly. Flying along, at a fiery pace. Well-balanced vocal sections. Slight action movie sound to it. Just a bit repetitive, structurally, tonally and lyrically. Burning through the atmosphere, though, right to the end. In itself, it's a decent enough track, with the rhythm the central feature. A little bit derivative, in style and could do with some variation, in lyrical terms, as well as arrangement. Musically, very proficient and the passion's definitely there. Just needs building up and the drum sounds, improving and growing. Still an enjoyable filler. Static visuals, of an armed tank, with slight central colour vibrations. So not much added to the sound.
7/10 ******* - Jenny Tate
Release Date: December 17th, 2021
FFO: Judas Priest, Megadeth, Metallica, Testament
Location: Salamanca/ Spain
Formed in the spring of 2016 (Salamanca/ Spain), 1945 is the result of the union of 5 experienced musicians from other bands (K-OS, Evil Rise, Sarah Evil.) They wield an eclectic, vigorous mix of metal styles, full of strength and speed.
Their first EP (ACT I) was released past 2018 getting very good reviews from the specialized media.
After a mini tour around Spain and the UK, a pandemic, and line-up changes 1945 releases his full album "Heavy Metal is not for sale" 11 songs pure Heavy Metal made in Hell.
Check out this video!
Tracklist:
I. Last Battle
II. Heavy Metal is not for sale
III. No Love
IV.  Our Home
V. From Hell (& Heaven)
VI. The perfect final
VII. Talk
VIII. Horses of apocalypse
IX. Black Rose
X. Lost Dream
XI. Ace of Spades (Motorhead Cover)
Check them out on Spotify and add them to your playlists!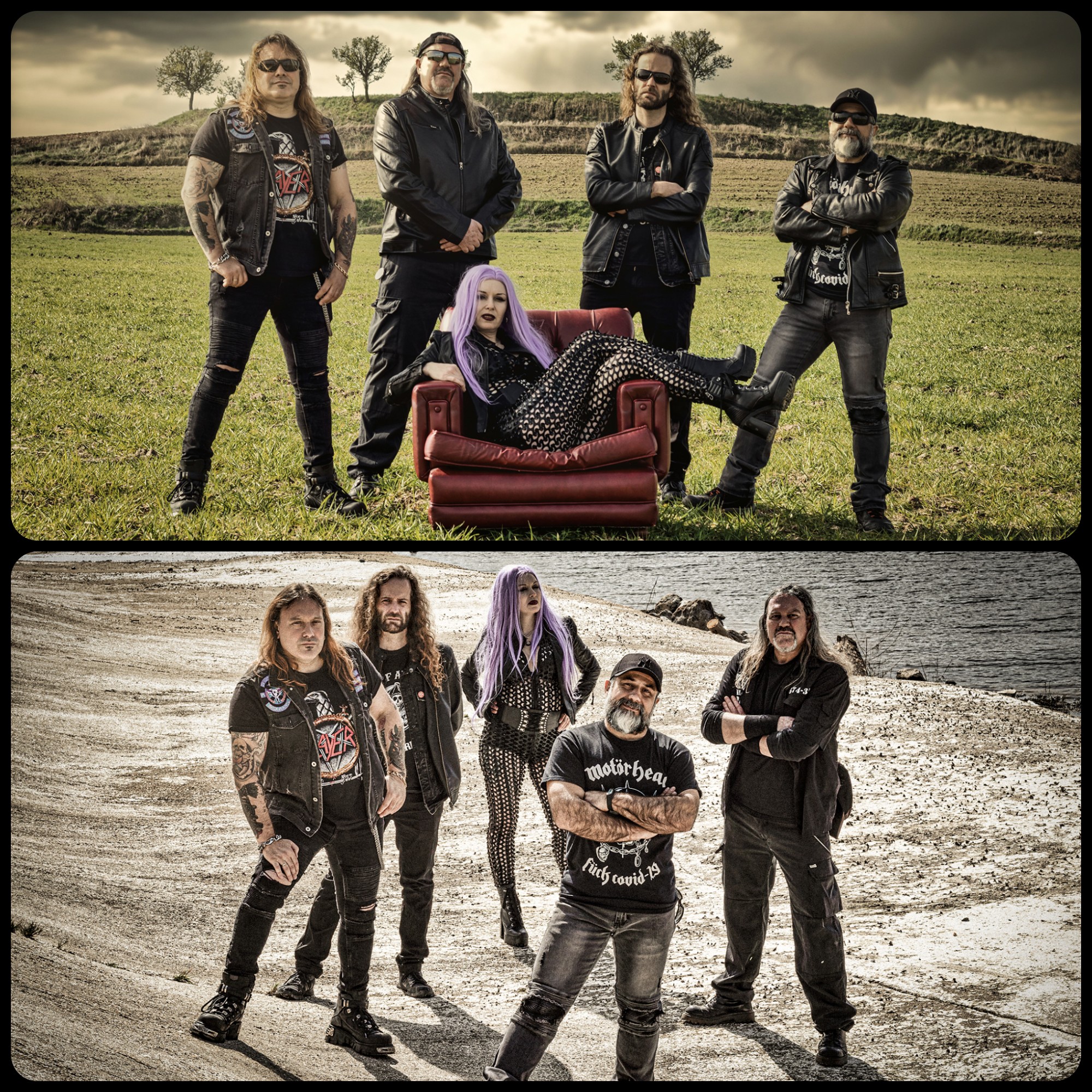 Lineup:
- Sheyla Sergio: voz
- Javier Rubio: Bajo
- Gorka RC: Guitarras
- Diego González: Guitarras
- Jose Angel koko: batería
Follow the band at these links:
https://www.facebook.com/1945oficial
https://www.instagram.com/1945_metal/
https://www.youtube.com/channel/UCcZvSYlHDCDJDg2jynuGPgg