Release Date: January 13, 2022
FFO: Joe Satriani, Greg Howe, Paul Gilbert
Location: New Jersey, USA
Keith started his guitar journey like so many others around the time guitar instrumental albums from guitar labels such as Shrapnel Records were popular. Take Paul Gilbert and Bruce Bouillet's scale sequencing, along with the combination of technique and tasty blues/jazz from players like Howe and Kotzen. Add the melodic playing of Steve Vai and the funky right hand of Nuno Bettencourt, and you have the ingredients that mixed to influence Keith's guitar playing.
He started playing in the bars and clubs around New Jersey, Pennsylvania and Delaware. He then took a turn in a different direction and started creating music for film and TV. You can hear his music on thousands of television shows featured on hundreds of network channels, such as ABC, CBS, NBC, MTV, VH1, to name a few. He also worked with Philips Lighting on music for their training media, wrote the theme song for a Mattel Hot Wheels Custom Motors commercial campaign, and has had music featured in movies, such as Lizzy Borden Took an Ax and Dogs and Cats 3.
His latest guitar rock instrumental album, "Sometimes There Are No Words", is set to be released on Guitar One Records. The album features longtime musical partner John LeComte on bass and Will Regnier (who tours with a range of artists in Quebec including Gregory Charles, the Orchestre Métropolitain, Alexandre Da Costa, John Roney and Polychuck) on drums. In Keith's words, "The combination of these players created something really special."  Keith further states, "I wanted to create a love letter to the guitarists that helped shape my playing into what it has become today. This album was a blast to do, and the final result is something in which I take great pride."
Check out this video!
Check this artist out on Spotify and add to your playlists!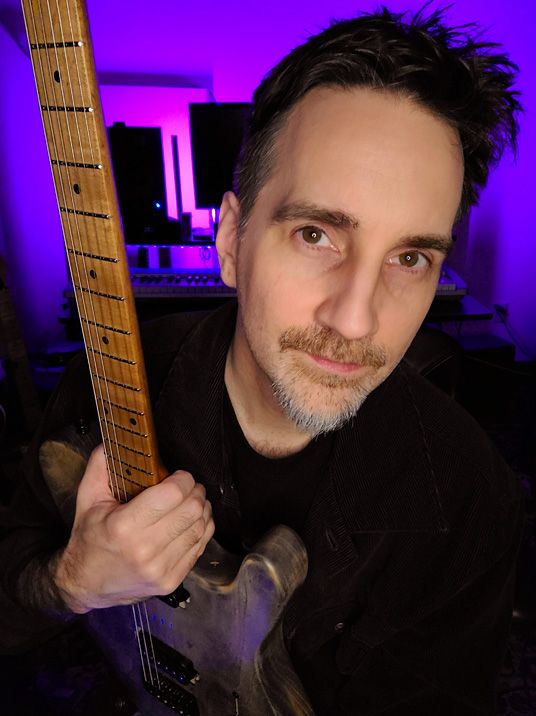 Follow this artist at these links:
https://www.facebook.com/KeithLuBrantMusic
https://www.instagram.com/keithlubrantmusic/
https://www.youtube.com/channel/UC_NXKGaA_tlrLMV4qlrYCEA
https://open.spotify.com/artist/7tyTPXkQ9VYLcxtfCbQd8U
https://www.amazon.com/dp/B09M36B96L
https://music.apple.com/us/artist/keith-lubrant/5165057