BLACKHEARTH - The Wrath Of God - Reviewed By ODYMETAL ! Check it out here at this link: https://odymetal.blogspot.com/2022/01/blackhearth-wrath-of-god.html
Alex Hernández (lead guitar) and Asier Larrea (drums) have since 2010 reworked the line-up that consists for this new album and the previous one of 2019 of Jorge Sánchez on bass, Endika Ortega on guitar, Julio Veiga on keyboards and Alain Concepción on vocals and what a powerful scratchy voice, a real asset for the band and its music.
Six musicians for a Heavy Metal album, recorded and produced by Pedro J. Monge, guitarist and keyboardist of VHÄLDEMAR who will pose a solo on "Betrayal", a track influenced by JUDAS PRIEST. We will find this atmosphere in the PRIMAL FEAR sauce on the eponymous title "The Wrath Of God", the singing being for a good part, a muscular title with screams and the participation of Tim "Ripper" Owens and it feels and appreciates. A passage posed in two voices introduces the aerial solo that takes height, then power. The two-part vocal cover is impressive.
There is also energy on "Rotten To The Core" with big riffs, keyboards and imposing vocals, not to mention the alternation of keyboard and guitar solos, but also on "True Belief" well hit with heavy guitars. It hits hard, the bass beats and the singing imposes everything in melody, a big title that takes you and does not let go. Good keyboard solos followed by guitar on a huge rhythm section. The melody associated with brute force, what explosive !!!
"This World" presents a dark atmosphere that lights up with riffs and very powerful shouted borderline vocals, choruses and a very present bass. We will appreciate once again the beautiful vocal performance and the big passage to the heavy bass with drums before the solo and whispers intervene.
Heavy question, "Reaching The Shore" has good passages alternating with more posed moments. The atmospheres are varied but the voice remains scratched at will throughout the title.
The album ends with "Banished Forever" a ballad, with a loud voice, because the singer always sings with force. We will notice the guitar solo that continues with the vocals, the piano ending peacefully title and album.
Heavy Metal at heart, BLACKHEARTH offers a varied music with a powerful singer with a voice that adapts to all rhythms and atmospheres. You want to immediately get to the heart of the matter, listen to "True Belief" which has a certain appeal and will inevitably please fans of Heavy Metal that hits hard. And to complete your discovery of the group, "The Wrath Of God", with Tim "Ripper" Owens as a guest, is essential. - ODYMETAL
Release Date: December 1st, 2021
FFO: Halford, Judas Priest, Iced Earth
Alex Hernández (Lead & Rhythm Guitar) and Asier Larrea (Drums) have remained Blackhearth's primary driving force throughout the years. At the beginning of 2017 they focused their minds on recording an album. Their debut album ' Blackhearth ' was released thru with Sliptrick Records in August 2019. 
"The Wrath Of God" will be released on December 1st 2021.
Blackhearth reveals the details of its second album entitled " The Wrath Of God ", the album! Contains 10 songs recorded at Chromaticity Studios and produced by Pedro J. Monge ( Vhäldemar ). Here, you can listen to the second single of the album " The Wrath Of God ", featured guest vocalist Tim Owens ( Judas Priest, Iced Earth, Beyond Fear, Yngwie Malmsteen ...).
Check out the video!
THE WRATH OF GOD
Tracklist:
01 - Betrayal
02 - Into The Unknown
03 - My Bornless Child
04 - Rotten To The Core
05 - Nothing But Dust
06 - This World
07 - The Wrath Of God (Feat.Tim Owens)
08 - True Belief
09 - Reaching The Shore
10 - Banished Forever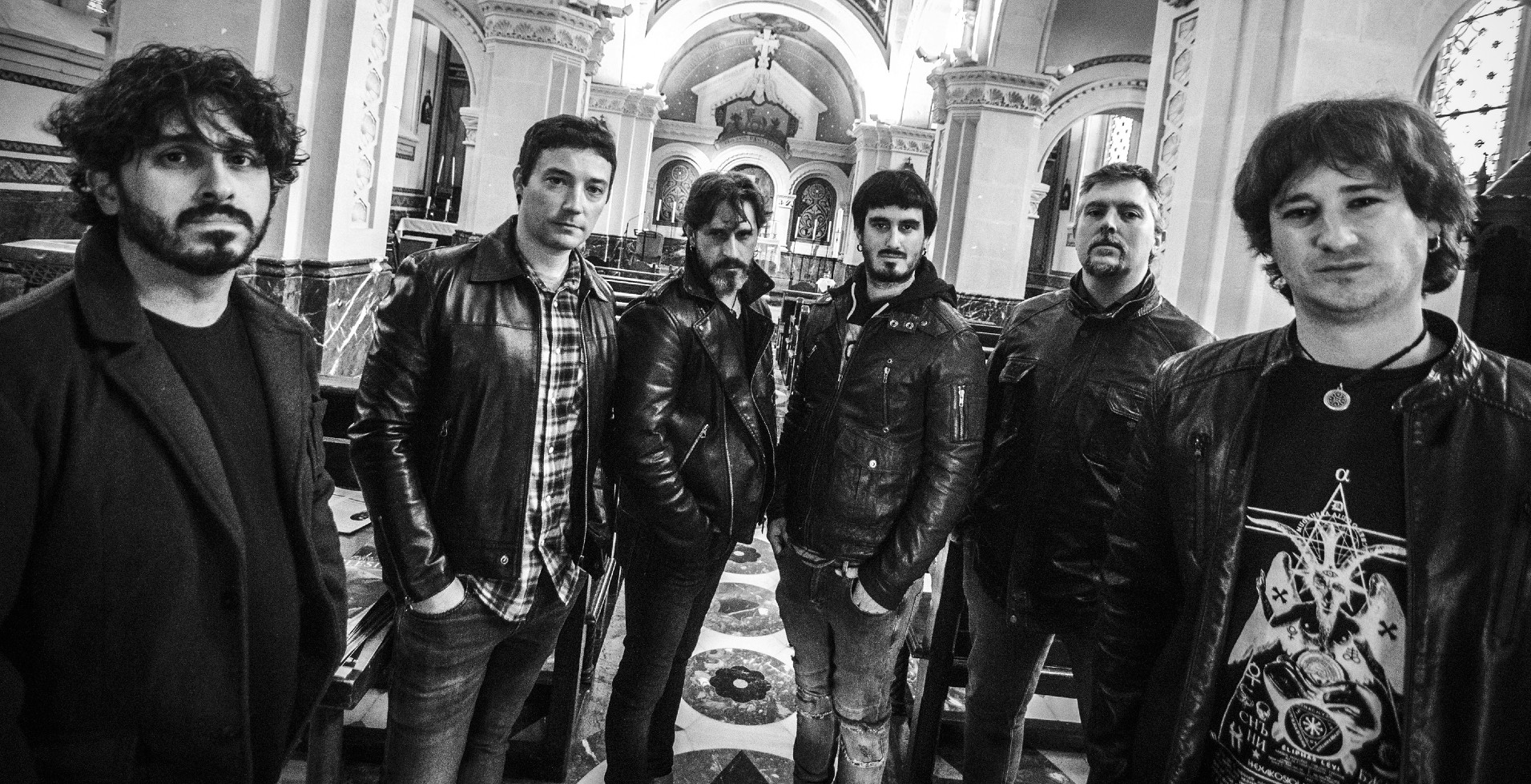 Follow the band at these links:
https://www.facebook.com/blackhearth.metal
https://www.youtube.com/channel/UCz5VTQDT52S54hmwNmU75Ng
https://blackhearth.bandcamp.com/releases
https://open.spotify.com/artist/4ZQVbWMhZuWBO0Txqe0R63?si=VEbwXdk5Tg-r6zNCt62pAg