Perceived - Perceived EP - Featured At Moorlands Rock ! Check it out here at this link: http://moorlandsradio.co.uk/
Release Date: October 30th, 2020
FFO: Metallica, Tool, Staind
Perceived is a three-piece rock band out of Dallas Texas. Formed in May of 2018, longtime friends of over 20 years, Chris Bell and Charlie McBride, decided to get together and work on some old songs as well as write new material with the help of their very good friend and bass player, Kevin Crawley. After a few rehearsals, it was very noticeable that things were just starting to click naturally between the three. After writing and working on material for over a year, Perceived played their first show in May of 2019 to a well-received crowd and has since performed with multiple local and national acts all around the DFW area. With so many different influences, their sound can't really be described by one genre. Their dynamic compositions range from melodic melodies to heavier breakdowns. Having just released their debut EP on Friday October 30th, Perceived is definitely a band to keep an eye (or ear) out for. 
Check out this video!
Check them out on Spotify and add them to your playlists!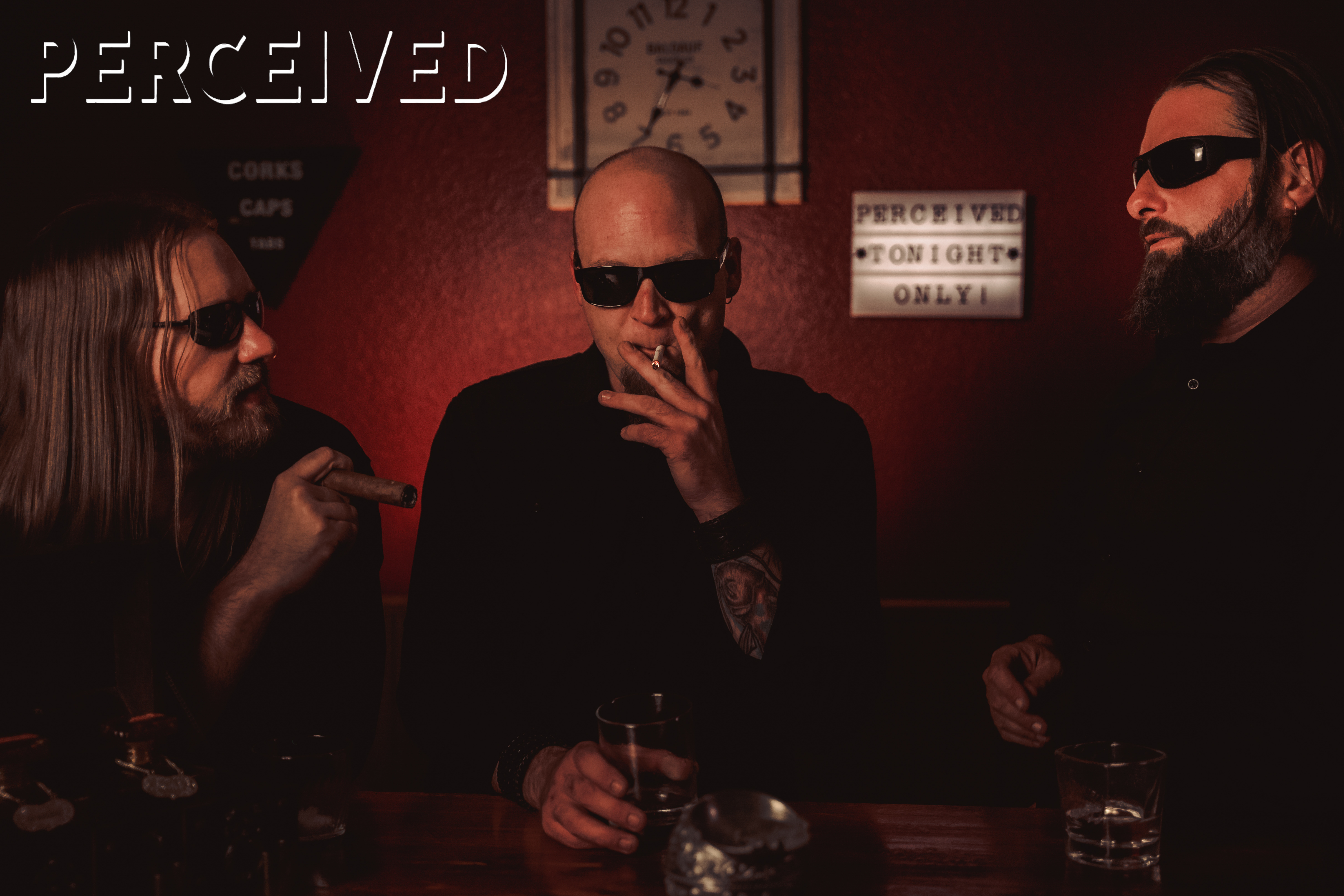 Lineup:
Charlie McBride - Guitars
Kevin Crawley - Bass
Chris Bell - Drums & Vocals
Streaming Links:
Living Hell Streaming Links -
https://distrokid.com/hyperfollow/perceived/living-hell
Not to Be Streaming Links -
https://distrokid.com/hyperfollow/perceived/not-to-be
Portrayed Belief Streaming Links 
https://distrokid.com/hyperfollow/perceived/portrayed-belief
Darkening Streaming Links -
https://distrokid.com/hyperfollow/perceived/darkening
Follow the band at these links:
https://www.facebook.com/Perceivedband  
https://www.instagram.com/perceivedband/ 
https://www.youtube.com/channel/UCXmdZswhpJXvZ2aXa-NgQZA 
https://www.reverbnation.com/perceived
https://twitter.com/Perceivedband
https://perceived.bandcamp.com/
https://soundcloud.com/user-37962591