Urban Primate - Desolation - Reviewed By Metal Digest ! Check it out here at this link: https://metal-digest.com/2021/12/24/urban-primate-desolation/
If Chevelle, Tool, and Alice In Chains were in a bizarre love triangle, (cue that New Order song) then the result might sound something like Urban Primate. The band displays these influences, plus a healthy smattering of their own musical personality. Part trudge, part super-charged riff-fest, and whole lotta melodic bludgeoning, 'Desolation' is a rough and tumble, but fairly "by the numbers" ride. Make no mistake; tracks like "A Sacrifice," with its heavy as hell grind or "Won't Follow," full of slick and catchy lines demand you give your speakers a thorough workout. In fact, there is nary a dull moment. Still, my gut tells me there is something more sinister just below the surface, but it's kept at bay.
'Desolation' has everything going for it. Thick and buzzing guitars, dense and thudding bass (exceptional by the way) are the perfect backdrop for Benjamin Larsen's beefy vocal delivery.  It's a tried and true approach, just different enough to keep the ear tuned in. This is nothing especially new and that's okay. Liken it to visiting an old friend who happens to have some new stories. That's a good day, right?

'Desolation' will turn a lot of heads initially, but probably won't keep those heads turned for too long. It's a great Hard Rock album, but after a while, the feeling that you've "heard this before" starts to seep in. Still, the band is definitely worth checking out and keeping on your radar.
Apologies for the New Order reference and any earworms that you may now have - Metal Digest
Release Date: November 12th, 2021
FFO: Disturbed, Alter Bridge, Stone Sour
Urban Primate, a Danish hard rock/metal band, will release their first album in ten years on November 12, 2021. The band has used the isolation time during the covid-19 pandemic to rehearse and create an album containing 11 songs.
"This is what I've been waiting for, for... well forever I guess. We are so happy to be back. We haven't been playing together since 2012 and to be honest, though we agreed on closing the band down back in the days, we all missed the integrity, the fellowship and the way we work with and think our music. This release is such a major step for us and for me personally". 
Urban Primate was formed in 2010 and consisted at that time of five dedicated members, who wrote and released the bands first album "Urban Primate" in 2010. Urban Primate played several venues from 2010 to 2012, including numerous shows at The Rock as well as shows in Vega, Råhuset, Huset I Magstræde, Lygten and many others. Over the years the band changed members a few times with only Benjamin, Christian and Jakob as ongoing members of the group. In 2011 the band once again went to the studio to record an EP with five tracks. In 2012 the band members parted ways and Urban Primate was finally shut down. Thus in the summer of 2020 the bandmembers felt it was time to revive Urban Primate. In the middle of the worldwide covid-19 pandemic the band started rehearsals and worked on the songs for DESOLATION!
Check out this video!
Check them out on Spotify and add them to your playlists!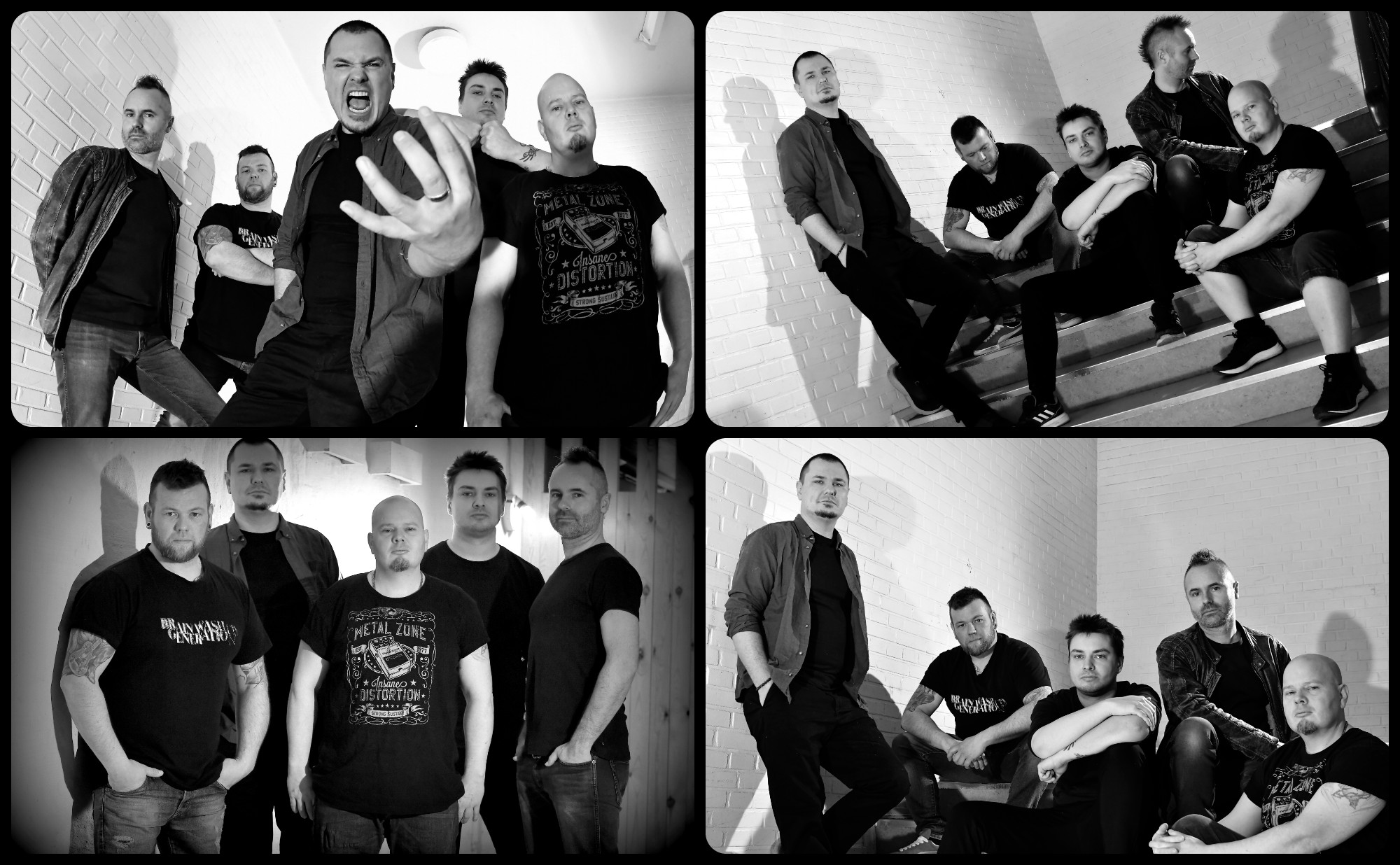 Follow the band at these links:
https://open.spotify.com/artist/6o3vMPBh76S4MFHeFJv40B
https://www.facebook.com/urbanprimate.dk
https://www.youtube.com/channel/UC5CU-pdOiejKrpJfV8MfNOw
https://www.instagram.com/urban_primate_dk/