Kryptos - Force Of Danger - Reviewed At Keep On Rocking ! Check it out here at this link: https://keep-on-rocking.com/2021/10/06/kryptos-force-of-danger/
Writers of press releases are commonly known for their pithy sayings. However, as far as this description is concerned, I can only underline that. I've experienced Kryptos live before. What a primordial force was there on stage. And I also really liked the album "Afterburner". Two years later, the successor "Force Of Danger" was released. So, it was natural for me to listen to this silver piece a little more intensely.
KY_FOD_P01As on the predecessor, cryptos go at a high pace, the scratchy voice of Nolan Lewis gives the whole thing a proper thrash punch. Already heard on the opener "Raging Steel". And what a crazy guitar solo that is. Somehow reminiscent of Dragonforce, but they are far less thrashy. Also, in "Hot Wire" no prisoners are made. Newcomer Vijit Singh on drums has hard work to do. "Dawnbreakers" sounds more like classic power metal. Heavy riffs and a melodic guitar solo make for one of the absolute highlights of the album. On the other hand, "Thunderchild" is picking up speed again. Again, a melodic guitar solo is the icing on the cake. "Nightawk" starts a little quieter. But then the Indians start powering again. While "Omega Point" moves more in the mid-tempo range and again tends towards classic power metal. This continues with the title song "Force of Danger" and the kick-out "Shadowmancer". The latter sounds almost anthemic.
The singing of Nolan will probably divide the spirits. Over the entire length of the album, he screams and roars, monotonously, almost without variations in the voice. However, I like it. Musically, the album is varied, sometimes high-speed thrash then power metal again and also the anthemic is not neglected. What is missing is actually just a ballad. But this is probably not in the nature of the musicians. - Keep On Rocking
Release Date: October 1st, 2021
FFO: Judas Priest, Kreator, Accept, Enforcer, Exciter, Midnight
Location: Bangalore, India
Kryptos was formed in 1998 in Bangalore, India and have long been considered one of the spearheads of the Indian heavy metal revolution. With six critically acclaimed albums under their belt, they have supported some of metal's biggest names like Iron Maiden, Testament, Kreator, Exodus and many more, earning themselves a reputation as a fiery and exciting live act.
Check out this video!
Check them out on Spotify and add them to your playlists!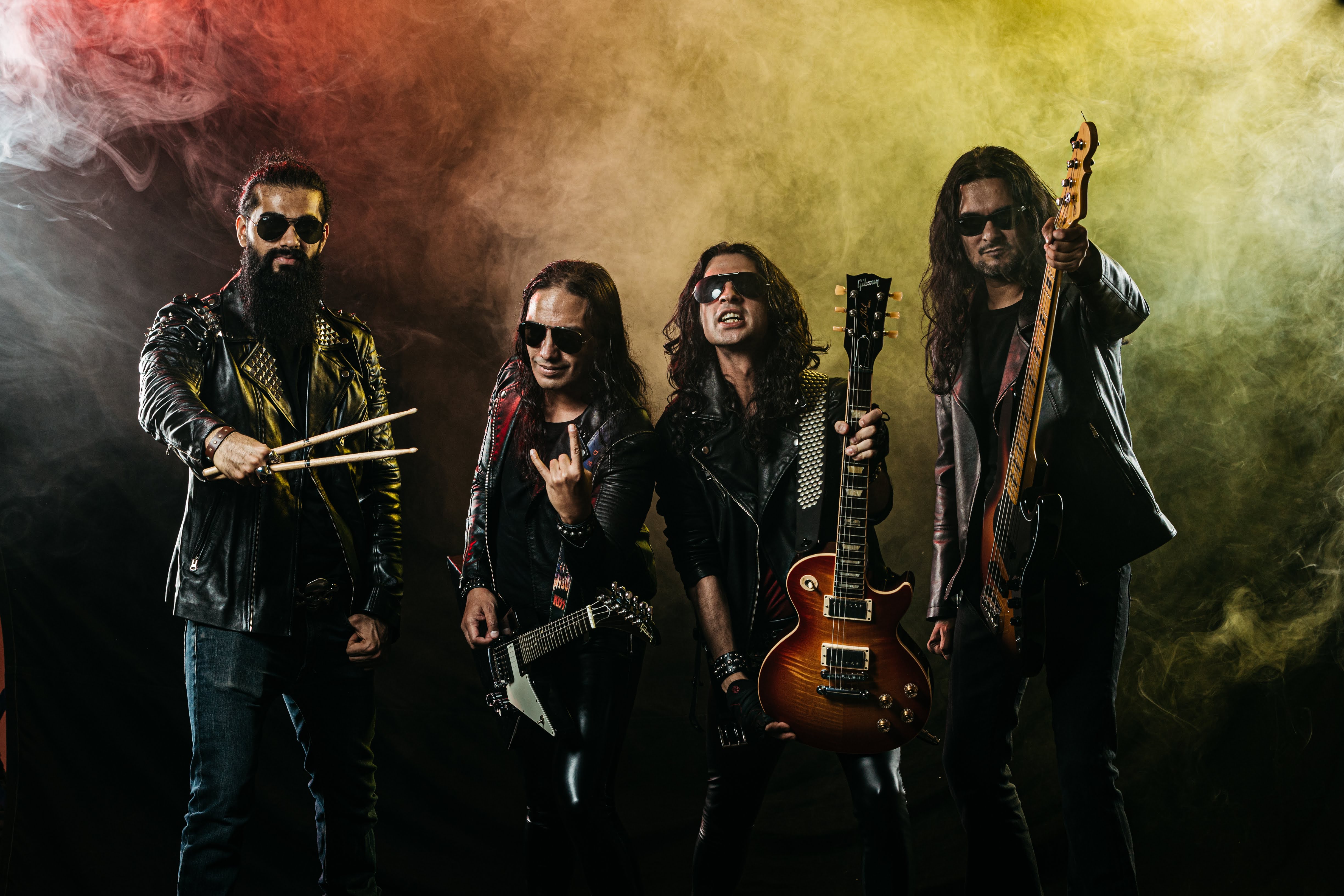 Follow the band at these links:
https://open.spotify.com/artist/0SmK0Nh1fuDYGSGWDI3eVh
kryptosindia.bandcamp.com
https://www.facebook.com/KryptosIndia/
https://www.instagram.com/kryptosindia/