Damned To Downfall - Embrace Your Extinction - Reviewed by Corban Skipwith for Asphyxium zine!
Damned To Downfall - Embrace Your Extinction - Reviewed by Corban Skipwith for Asphyxium zine !
https://aeafanzine.blogspot.com/2021/12/full-length-review-damned-to-downfall.html
Sometimes when a band tries to 'experiment' with a various combination of sounds it can be almost like a game of Russian Roulette because your ambition could either be the death of you or soar you to new heights! And I think on this album the latter was true!
Damned To Downfall -Embrace Your Extinction
So this is a 9 track album that was released in November of 2021 and as many bands go for me this is the first time hearing about this band but after today you can believe me when I say it won't be the last!
This band combines a few styles that although are you would say are (adjacent) to each other aren't normally seen hand to hand but that all changes with this as we hear the combination of
-Black Metal
-Death Metal
-Industrial all come together on one stage and fuse pretty nicely!
Production wise I like how they use a very minimalist approach to the 'industrial' side of things, although there is that influence heard in almost every track it's done in only a small dose per song that it gives you that 'teaser' if you will of Industrial before ultimately setting its sights on the alternation of 'Black/Death' metal throughout the remainder of the track/s.
Also, regarding the 'Black/Death' metal it's not often that you hear a band so fluently go between the two very different styles and sounds and do so without any obvious bumps in the song to make it sound choppy or screwed no they know exactly how much of each sub-genre to use and utilize within each track and that takes some really smart thinking to pull off!
Look, if you're looking for an album that is
-Heavy
-Extreme
-Stylish
-Nicely Polished then this is the album for you!
They know how to utilize each sound and they have the genius to make a nice, balanced sounding experience despite the use of so many different types of music thrown in! Great band and great album! –Corban Skipwith - Asphyxium zine
Release Date: November 12, 2021
FFO: Morbid Angel, Immortal, Skinny Puppy
Damned to Downfall delivers a soundtrack to the downfall of mankind by combining Death Metal with Industrial and Black Metal to breathe new life into a genre that has become more predictable than extreme. Damned to Downfall is brought to you by the creative force behind World in Ruins and Sickrecy who started their journey towards redefining Death Metal in 2019. A foundation of old-school Death Metal with the early works of Morbid Angel , Death and Kreator as the benchmark was revitalized with Industrial sounds from Nine Inch Nails , Skinny Puppy and Ministry together with the ferocity of 21st century Black Metal which ended up as the 2020 EP " Born to Breed " (self-released digitally, on tape via Into It Records ). For the 2021 release " Embrace Your Extinction " they have refined their songwriting, identity and production where the diverse influences are given more equal space to further stretch the definition of Death Metal while at the same time evolve even further in terms of brutality, speed and heaviness. 
Check out this video!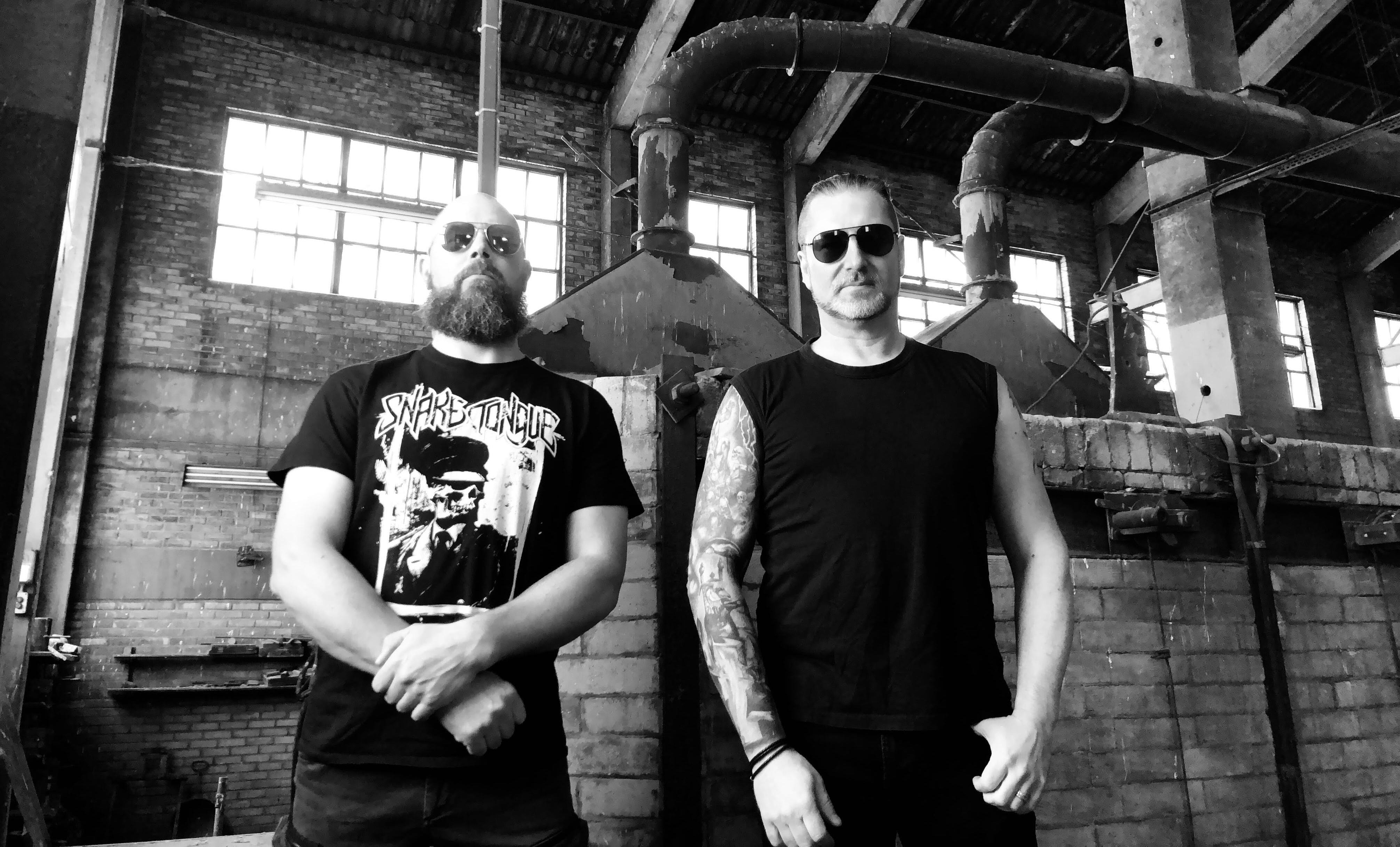 Damned to Downfall is:
Martin Eriksson: Vocals and drums
Marcus Dahl: Vocals, guitars, bass, drums and programming
Order Embrace your Extinction here:
CD and digital download at this link:
https://damnedtodownfall.bandcamp.com/
Tape cassette at this link: 
https://intoitrecords.com
Check them out on Spotify and add them to your playlists!
Follow the band at these links:
https://www.facebook.com/DamnedToDownfall
https://www.instagram.com/damnedtodownfall/
https://www.youtube.com/channel/UCO4ruoefe1Ed6MgBDi8AQLw/
https://damnedtodownfall.bandcamp.com/
https://open.spotify.com/artist/1LkX6WEqK9CFITBizj6LSD