Kiriakos GP - Future Vision - Reviewed by Metal Digest ! Check it out here at this link: https://metal-digest.com/2021/12/05/kiriakos-gp-future-vision/
Generally speaking, instrumental guitar albums are made for other guitar players. 'Future Vision' offers more than enough for those with callused fingers and who speak fluent Phrygian. Every track soars on high, with tons of dazzling wizardry guaranteed to satisfy the staunchest of six-string disciples. Not surprising, given the fact he has received several accolades over the years, and to be honest, I don't know how he has flown under my radar for so long. That said, this album will assuredly appeal to guitar enthusiasts, but also to those who simply appreciate great music. 
The central theme in 'Vision' is climate change and its reaching effects, and as the album is sans vocals, each track is wide open to interpretation. The first two songs are filled with a dark and urgent energy, interlaced with sprawling lighter passages. Each has its own story, hooks, and many, many layers. I especially enjoyed how the bass and drums are allowed to shine here and throughout the album. There is clearly more than one maestro at work here.
Tracks three and four ("Crusader" and "Lianohortaroudia") are Folk Metal extravaganzas. Neo-Classical Metal complete with Slavic leanings and a brief nod to Mozart's "Eine Kleine Nachtmusik" is juxtaposed against a sound Celtic Metal thrashing. If these two songs could be combined during a live performance, they alone would be worth the price of admission.

The remaining album is magnificent musical landscapes adorned with gentle charms and menacing dreams. Kiriakos' music paints a portrait that is both enchanting and terrifying.  As I said, each track is wide open to interpretation. I have mine. You find yours.
My esteemed colleague, Chelf Dortlouke, recently interviewed Kiriakos here in Metal Digest. Be sure and check it out. I suspect (and hope) we will be hearing a lot more from him in the coming years. - Metal Digest
Release Date: Jul 20, 2021
FFO: Jason Becker, John Petrucci, Marty Friedman, Guthrie Govan, Eddie Van Halen
Kiriakos GP released his second new album entitled  Future Vision.  This is his second guitar album and is a collection of 6 songs that cover a wide range of hard rock, heavy metal, blues, fusion and folk music. The album features distinguished guests such as Marcus Siepen ( Blind Guardian, Demons and Wizards ), Nightrage's Dino, as well as other talented musicians. The cover, the title of the album and the song of the same title, draw their theme from climate change and its effects on the planet.
The album can be found on YouTube, on all music distribution platforms (Spotify, iTunes, Tidal etc), as well as on the official site of the artist:
Check out this video!
Follow him on Spotify and add him to your playlists!
Short biography
Kiriakos Bouloubasis (Kiriakos GP), is a solo artist and session guitarist from Greece. Playing the guitar since the age of 8, Kiriakos managed to become a highly-experienced and world-class recognized artist by taking part in countless live shows, contests, clinics and supporting acts. Highlights ⦁ 1st Place Winner: Andy James World YouTube Guitar Contest (2014) "Kiriakos was chosen among 861 participants as he has the most potential for growth as an artist"  Andy James ⦁ Lee Ritenour's Six String Theory Competition 2018: TOP 10 placed winner for the song "Running out of time feat. Jason Becker's drummer Atma Anur" judged by Joe Satriani, Steve Lukather, Joe Bonamassa, Lee Ritenour and Guthrie Govan. ⦁ Live performance on EMG TV (2017) ⦁ Opening act for The Paul Reed Smith Band in Thomann Summer Festival (Germany, 2015) ⦁ Opening act for Gus G (Ozzy Osbourne, Firewind) on his Greek Tour
All music is available on streaming platforms (Spotify, iTunes, Deezer, Google Play, etc)


ENDORSEMENTS
⦁ EMG Pickups 
⦁ Fast Guitars 
⦁ InTuneGP
⦁ Anatomy of Sound
⦁ Walrus Audio
⦁ JB Pedals 
⦁ Northbridge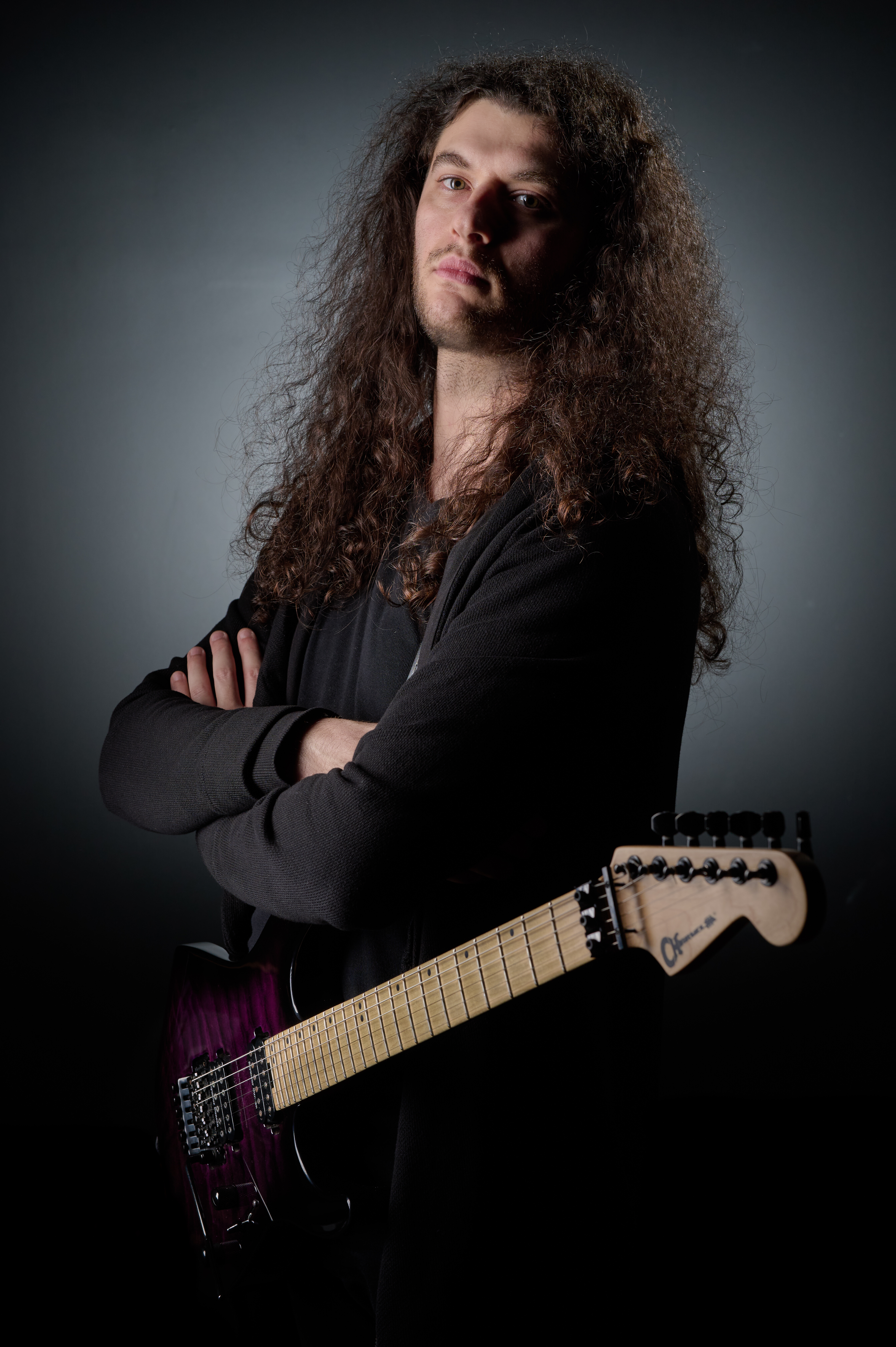 Follow this artist at these links:
https://www.youtube.com/channel/UCy65JR7IlswJTfMFYtpWqIg
https://www.facebook.com/kiriakosgp
https://www.instagram.com/kiriakosgp/
https://twitter.com/KiriaksGuitarPw
https://open.spotify.com/artist/3k1xTyeyv9h9C2D4o74d3m