Psychic Pawn - Eulogy: The Complete Anthology - Reviewed By At the Gates of Metal!
Psychic Pawn - Eulogy: The Complete Anthology - Reviewed By At the Gates of Metal ! Check it out here at this link: https://www.auxportesdumetal.com/reviews/PsychicPawn/psychicpawn-eulogythecompleteanthology.html
In the series of forgotten groups, here is one that stands out there.
A relatively short-lived Phoenix, Arizona band (1989-1994, a priori), Psychic Pawn has released only one album(Decadent Delirium,in 1994) following two demos and an EP.
It's really the kind of band that came a little late to really make themselves known, despite an undeniable talent.
It must be said that releasing an album in 1994 when most of the death classics were released between 1988 and 1992, it was a little warmed up. But it would be a real shame to miss out again, for those who have missed the boat.
This compilation contains the first two demos (CD2) as well as their only album (CD1).
The '91 demo, titled Expedient Demise,contains four tracks. It's death metal mixed with other styles like thrash, even heavy, or even punk/hardcore; that is to say how much the group was still looking for itself at that time, when most of the rican death formations had already found themselves well and made a place on this vast stage.
The demo of '92, Wake Of Entity,three tracks and on K7 only, is already much more interesting: the technical level is higher, the work of harmonies / melodies is more advanced, we clearly glimpse a draft of style and a better defined orientation. The rapprochement with theearly-Gorguts is obvious, and that will not change with the album.
We arrive at the album itself, released late, therefore, and yet quite brilliant in its category. Their death is technical, even sophisticated, at least rhythmically. Everyone has their place, between the guitar riffs sometimes catchy, sometimes labyrinthine, the bass that sometimes plays alone on appeal, but which also has its place within the ensemble, the drums that plays with precision and all in variation, a song certainly quite monolithic but much more mastered than at the beginning of the group. The rapprochement with albums like Considered Dead and The Erosion Of Sanity remains topical, and it has undoubtedly served them well. Especially since the production of Bill Metoyer,accustomed at the time to produce thrash/crossover(Flotsam And Jetsam, Sacred Reich, D.R.I., Cryptic Slaughter, Hirax)and power/heavy(Armored Saint, Fates Warning, Helstar)is not quite on the same level as the work of a certain Scott Burns. Another casting error, the label of the album, Cacophonous, better known for its black releases(Cradle Of Filth, Bal Sagoth, Dimmu Borgir, Deinonychus, Sigh)than death.
I will not say that these are death classics, we have not forgotten them for nothing. But I think that any death fan of the time must listen to the almost complete discography (gathered here, therefore) of this group who still had a certain talent. - At the Gates of Metal
PSYCHIC PAWN "EULOGY: THE COMPLETE ANTHOLOGY" 2-CD DELUXE EDITION NOW AVAILABLE FOR PRE-ORDER...
RELEASE DATE: June 11, 2021
*PRE-ORDER SALE PRICE UNTIL 06/10, REGULAR PRICE $13.99* 
FFO: Deicide, Malevolent Creation, Suffocation
"PSYCHIC PAWN were gruesome maniacs with tons of technical flair. One of the earliest Cacophonous releases, the Americans' only album "Decadent Delirium" was a thrilling rush of untutored aggression and vein-popping fretwork that, with hindsight, clearly paved the way for Death Metal's creative rejuvenation in the early 21st century. Brilliantly twisted stuff and a telling statement of intent from Cacophonous." (Dom Lawson - Metal Hammer) - [ READ THE FULL ARTICLE ]
Blast these tracks here!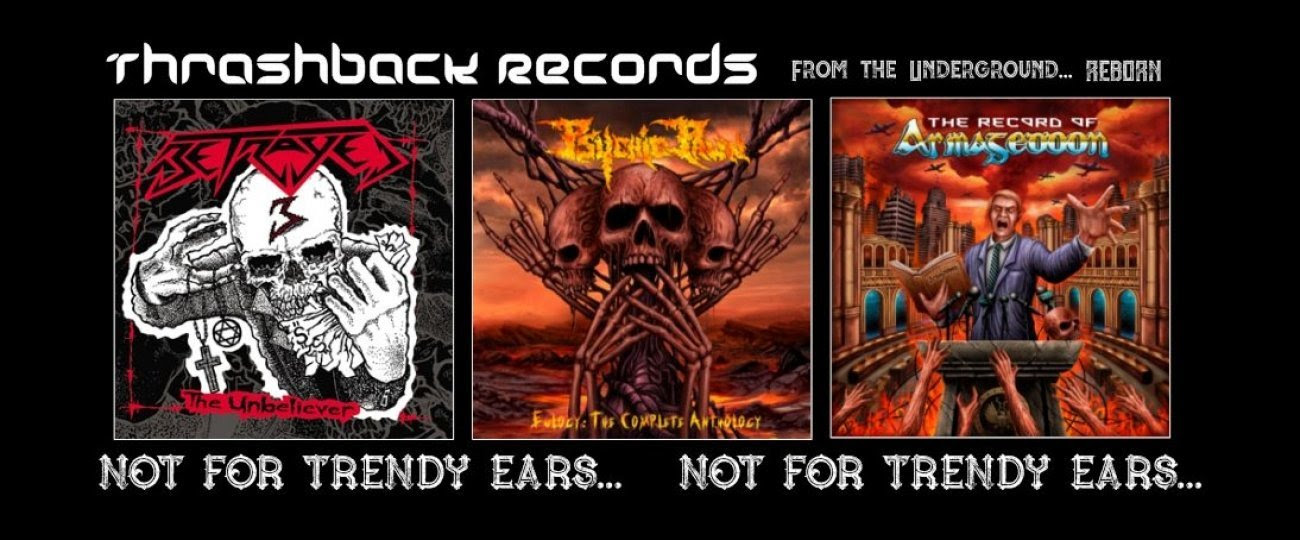 PSYCHIC PAWN:
Bobby Chavez: Vocals & Bass
Micha Kite: Guitars
Victor Morell: Guitars
Steve Dorssom: Drums
 
 
THRASHBACK RECORDS is pleased to announce that this May we will be releasing a 2-CD collection from the Phoenix, AZ based Death Metal quartet PSYCHIC PAWN titled "Eulogy: The Complete Anthology".
 
Formed in 1989, PSYCHIC PAWN would release two highly acclaimed demos, "Expedient Demise" in 1991 and "Wake Of Entity" in 1992. "Wake Of Entity" would catch the attention of England's Cacophonous Records and would release the three track 7" E.P. "Disgorged Suppuration" in late 1993.
 
In 1993 Cacophonous Records would sign the band and release their debut album "Decadent Delirium" November of 1994 (produced by Bill Metoyer) to much acclaim. Unfortunately this would be the bands only album release. After the demise of PSYCHIC PAWN the members would go on to form other acclaimed bands such as BORN OF FIRE and IMAGES OF EDEN.
 
"Eulogy: The Complete Anthology" compiles all of the bands studio recordings with remastering handled by Rob Colwell at Bombworks Sound. Includes a 16-page booklet with archival photo's and fliers, and a new interview with guitarist Micha Kite conducted by Jon Norberg of Contaminated Tones Web Zine.
 
LIMITED EDITION CD PRESSING OF 500 UNITS WORLD WIDE...
 
FOR FANS OF: Malevolent Creation, Morbid Angel, Solstice, Disincarnate
 
For the full track listing, and to hear two cuts from this release, be sure to head over to the store.
 
Thank you to everyone for their continued business and support, we truly appreciate you. So until next time...  HORNS UP!!!  -  GO TO THE STORE
Follow the band on Social Media!
Unofficial fan page: https://www.facebook.com/Psychic-Pawn-487040891330245/
Follow ThrashBack Records on Social Media!
https://www.facebook.com/ThrashBackRecords