A Pale Horse Named Death - Featured Interview - Featured At Arrepio Producoes ! Check it out here at this link: https://www.arrepioproducoes.com.br/noticias/?n=GVRra9L5sJ
---
Sal Abruscato' from 'A Pale Horse Named Death', 'Type O Negative' and 'Life Of Agony' joins us on the show to talk about the new album 'Infernum In Terra' from 'A Pale Horse Named Death'! We also talk about his history as a musician, some of the stories behind Type O Negative's classic LP's Slow Deep And Hard, The Origin Of The Feces and Bloody Kisses! We also talk about life on the road with Pungent Stench and much more! We played new music from A Pale Horse Named Death as well as new releases from Exodus, Behemoth, Sorcerer, Jason Aaron Wood, MORGUL BLADE, STATE OF MIND, KK's Priest, FIrehouse, Suffocation, A Feast For Crows, Aeon, SNAFU, Earthwomb, Farewell, and Brundarkh! We also played some classic from Type O Negative, Life Of Agony, Seventh Void, Pungent Stench and Ted Nugent!
Track List:
1 - Christian Woman/Suspended In Dusk/Kill All the White People - Type O Negative
2 - The Zach Moonshine Intro
3 - Meet My Maker - Life of Agony
4 - The Years Of Death And Dying - Exodus
5 - Bartzabel - Behemoth
6 - Gates of Babylon/When Death Calls - Sorcerer
7 - A Pale Horse Named Death - Interview Featuring Believe In Something (You Are Lost)/Shards Of - Glass/Reflections Of The Dead
8 - I Know Your Fucking Someone Else/Are You Afraid/Gravity - Type O Negative
9 - Heaven Is Gone - Seventh Void
10 - Daddy Cruel/Tony - Pungent Stench
11 - Sycophant - Jason Aaron Wood
12 - A Last Waltz of Gevaudan - MORGUL BLADE
13 - SHATTERED - STATE OF MIND
14 - Hellfire Thunderbolt - KK's Priest
15 - Yank Me, Crank Me/Great White Buffalo - Ted Nugent
16 - Dreaming black - FIrehouse
17 - Pierced From Within (Live) - Suffocation
18 - Rampage - A Feast For Crows
19 - Church of Horror - Aeon
20 - Soil Of Blood - SNAFU
21 - Cosmic Revelation - Earthwomb
22 - As long as you believe - Farewell
23 - Wraith Dominion - Brundarkh
Listen to the full show on Mixcloud!
https://www.mixcloud.com/thezachmoonshineshow/a-pale-horse-named-death-featured-interview-the-zach-moonshine-show/
Listen to the interview on Spotify!
Listen to the interview on iTunes!
Listen to the interview on YouTube!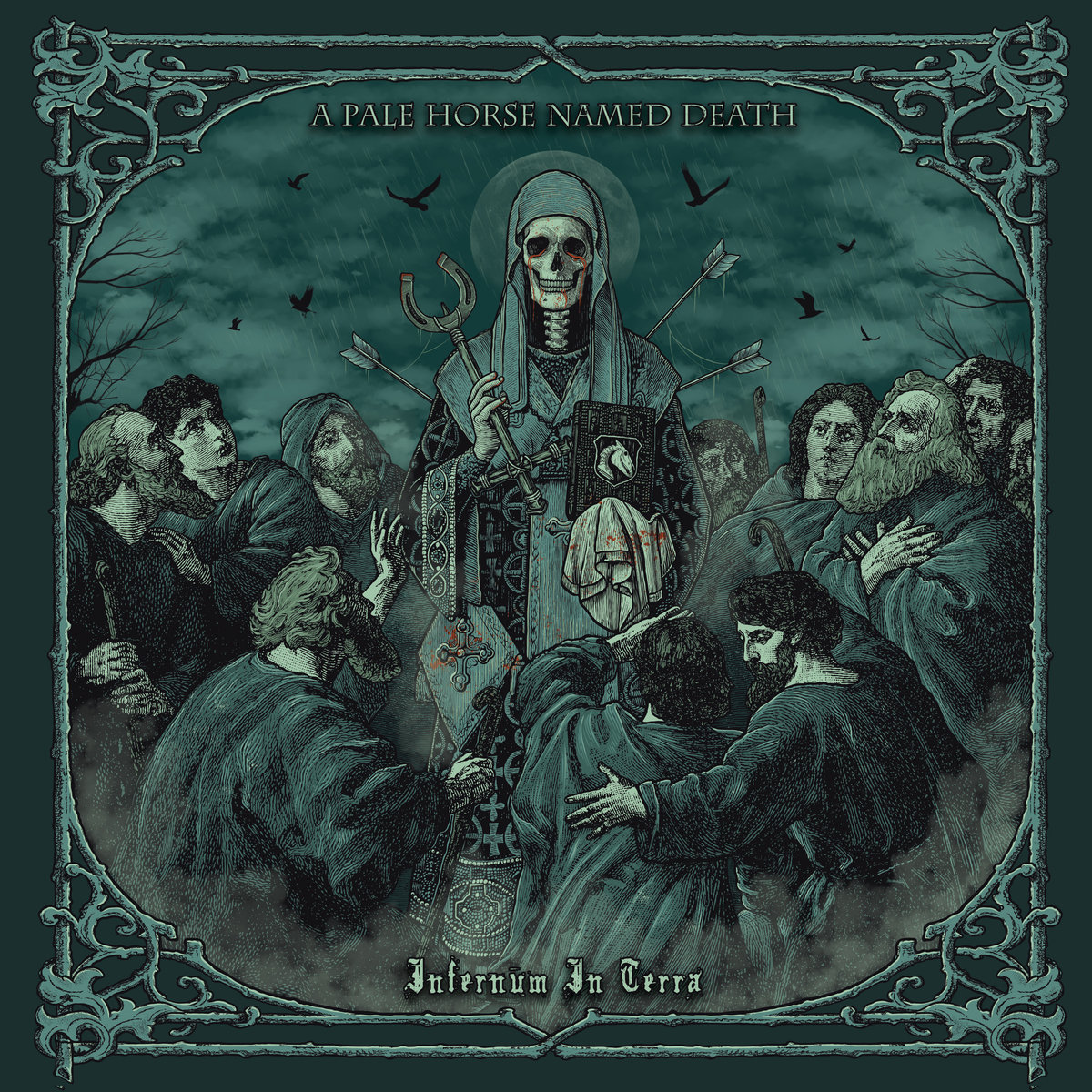 Sal Abruscato about the album:
"The album to me represents a new beginning, turning a new leaf shall we say with the same vibe from past albums but with a fresh open minded approach. There is no real concrete specific concept, it touches on some personal topics in my life long, my interest in the dark arts, that to have light you must have darkness to balance everything. With daylight comes nightfall, with heaven there is hell and at this moment the world seems to be in a very dark place hence the title of the album 'Infernum In Terra'. This is a very dark album, but what else is new I always write dark music to sooth a dark soul!"