Rob Zombie's Riggs Joins Hellz Abyss For New Release 'Cover and Run' - Coming Soon!
Get all your affairs in order and remember to tell friends and family that you love them. Why is this, I hear you say? Let me explain: Given Hellz Abyss's penchant for total destruction, they continue on their journey by announcing the teaming of Rob Zombie's Mike Riggs on their upcoming November release,  "Cover and run" , something epic is undoubtedly on its way. The Scum of the Earth six stringer and, lest we forget, man who played on Rob Zombie's career defining classics 'Hellbilly Deluxe', 'The Sinister Urge' and 'American Music to Strip By' is going to be bringing something absolutely monumental and so it proves. 
In something that even Nostradamus could have never predicted, Hellz Abyss will release Cover and run starring the epic, strange and memorable guitar solo work of Mike Riggs. The release will land on all streaming platforms globally in early 2022.
For the past year or so, Australian warriors Hellz Abyss have been making seismic impressions not just on their native land but on the other six continents too, with their brand of whiplash rock and roll tearing apart hearts and minds. It was inevitable that these ripples were felt on the other side of the Pacific and stirring, deep from his lair, legendary guitarist Riggs answered the siren call with a roar of his own. Making Kong versus Godzilla seem like a couple of kittens playing, these two mighty forces decided that a joint assault on the airwaves was the ideal and inevitable course of action, the pairing bringing together their own firepower to the cataclysmic metal assault of 'Cover and Run'. 
Listeners can look forward to Hellz / Lisa Perry's trademark wail that so skillfully mixes seduction and terror combined with the fretwork and musical skills of the multi talented Hellz Abyss producer and co writer, Daryl Holden, These two are truly a powerhouse writing team. With two successful releases under their belts 'N1FG and Pottymouth", one could only begin to imagine what is next!, it's skin flaying barbs tearing out chunks of flesh as this combined attack becomes remorseless. The single also boasts Hellz Abyss's touring guitarist Dean Miliaresis whilst Dean reaches an unbearable pitch in visceral power, the lead work and solo from Riggs comes to truly push things well and truly over the edge, his quicksilver yet utterly jagged and unfathomably unique playing taking things to another level entirely. For any red-blooded rock fan this is a thrill beyond limits, the bringing together of talents creating something so unlike anything you've ever heard before that will potentially cause of surge of adrenaline so powerful it'll tear you apart, body and soul.
Hellz Abyss's rock 'n' rolling coaster ride is so wildly out of control that you wonder if even Hellz Abyss and Riggs fully understand the monster they've created here. With Daryl Abyss handling the production, he seems like the only person on the planet to be able to control this beast but it still threatens to burst free of its heavy restraints any moment, swallowing up whole worlds in its gaping, slavering and ever-hungry jaws. 
Time is short. Go. Pick up that phone or jump in that car and say goodbye to your loved ones. 'Cover and Run' is coming and absolutely nothing can stop it. - Paul Monkhouse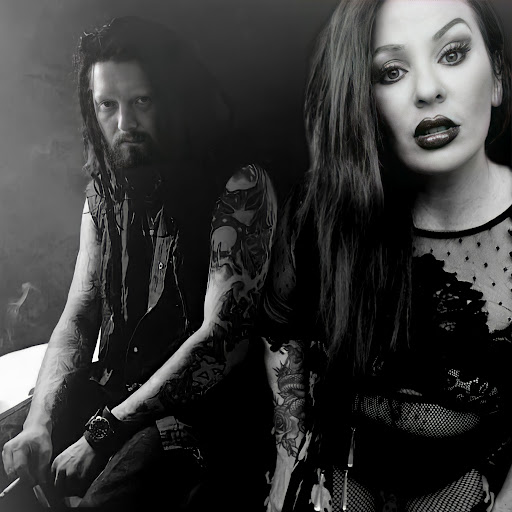 www.houseofhellz.com
www.facebook.com/hellzabyss/
www.youtube.com/hellzlive/