New Promo: R.O.T. (Revolution Of Two) - YOMI NO KUNI - (Metalcore / Nu-Metalcore / Trap-Metalcore)
Release Date: 29/04/22
FFO: Within Destruction, Paledusk, Bring Me The Horizon
Location: Cassino, Italy
ROT was born in 2017 after Louis and Eddy split from their previous band.
The Project starts from a melodic death metal to evolve to what it is today, a mix of metalcore, electronic, trap and deathcore. The band performs in duo with fully digital drums and bass thus creating its own distinctive sound.
Check out this video!
Follow them on Spotify!
Support the band on Bandcamp!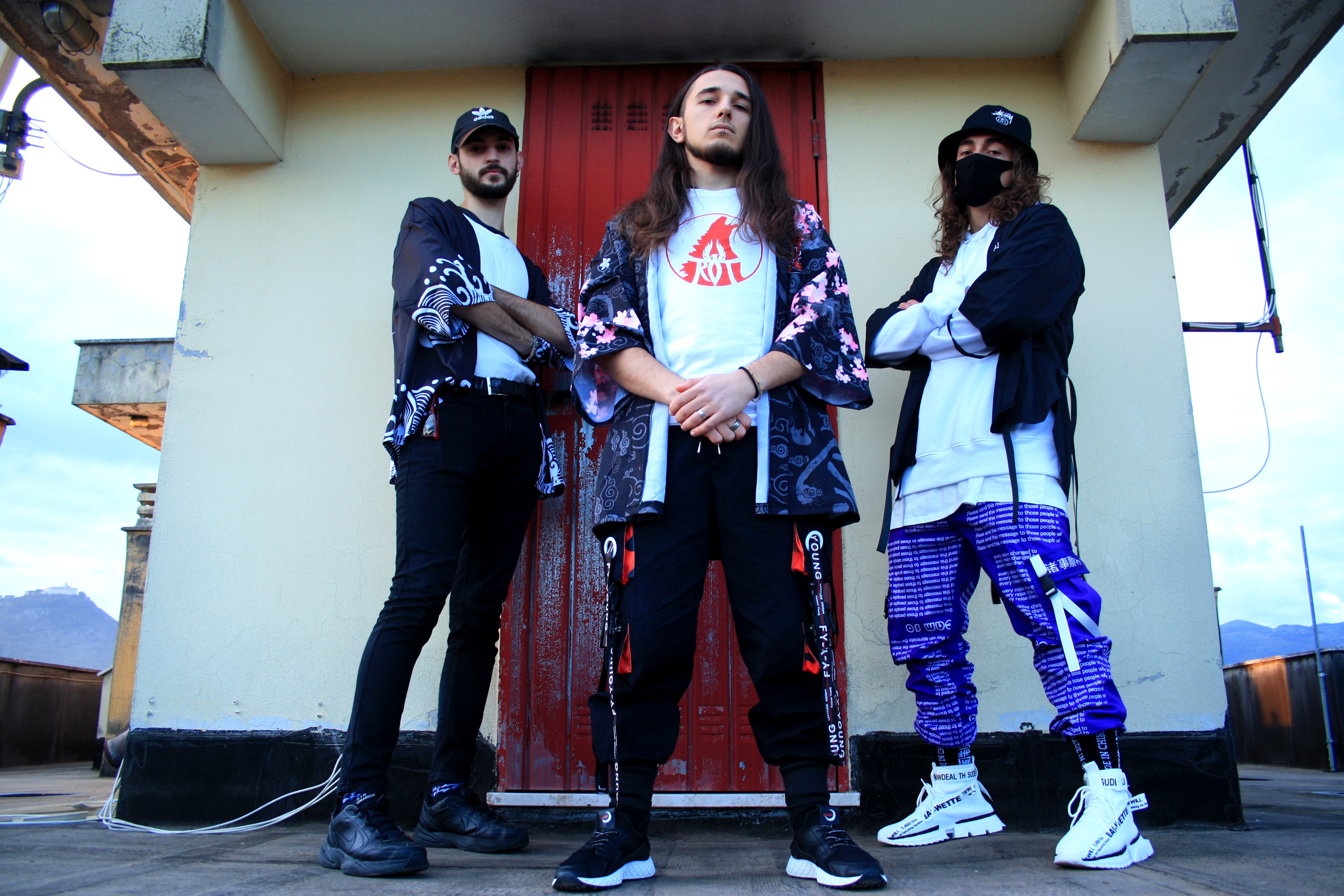 YOMI NO KUNI is the second album by R.O.T. but it differs so much from the previous one that it can be considered a new debut.
The band almost completely abandons the melodic death metal atmospheres of 2018 and embraces a fresh and modern sound giving space to experimentation and the fusion of different sounds.
The base is metalcore / deathcore combined with electronic, rap, trap and a great use of sampling.
The album is an imaginary journey into "YOMI" the land of the dead according to oriental culture.
We meet dead people who tell their story and their sins, we meet Yokai (spirits of oriental culture) who will have the task of punishing sinners.
We try to explore every human instinct to give its own interpretation to the sins of which we are all capable.
The composition of the songs began during the 2020 lockdown ... Louis states that at that time he had already finished a track list of about 10 songs which, however, he completely discarded after various second thoughts, choosing to approach composition and production in a totally new way.
The new songs (born during 2020 and 2021) have been continuously reworked, reinvented and rearranged, up to a few weeks before the discs went to press.
The search for sound explores territories that are also very far from metal ... Like lo-fi, trap, edm and much more.
all the features present in the track list were fundamental to give new life to songs that were in a "dead" situation
The main inspirations for this record and for the research of the new sound are: Within Destruction, Paledusk and Bring Me The Horizon, Rise Of The Northstar but also artists far from metal such as Bewhy, Marshmello, NF and many others
Running Time: 38 min
1. Yomi No Kuni
2. KURAMA feat. Lucifuge
3. KAMI
4. SORA
5. TENTACLES feat. The Veracious Ones
6. LIFEBLOOD
7. IN VAIN
8. Pretending To Live feat. Uriel Olvera
9. Step Back To The Future
10. MIRAI co. procution with Dybbuk
Recorded by R.O.T.
Production, mix and mastering by Louis Littlebrain (R.O.T.) (LB Studio)
Artwork by Giulio Sciaccaluga
Graphics by Louis Littlebrain 
Line Up
Eddy: Voice and Guitar
Louis: Guitar, Backvocals, Songwriting and production
Released in collaboration with Vault Lab Recordings 
Follow the band at these links:
https://www.youtube.com/channel/UC6JLhVpw644r8BfT8qj6LcQ
https://www.instagram.com/we_are_rot/?hl=it
https://www.facebook.com/R.O.T.BandOfficial
https://eftmcrew.bandcamp.com/
https://eftm-store.company.site/
https://open.spotify.com/artist/4bJNPmPbW39WFpitrzhPLB
https://distrokid.com/hyperfollow/rot1/yomi-no-kuni