Requiem For Oblivion - Hindsight 2020 - Reviewed By Decibel Magazine ! Check it out below!
The shot put us in a confounding discipline. An enormously bulked-up individual voluntarily dons a crotch-hugger, then ends up with a gritty chalk dust in their earholes and under their fingernails in order to take a few seconds to throw an iron ball a few feet. Bizarre! Requiem For Oblivion sound like Immolation took up the sport, but are still working on their weight training and throwing technique. Decibel Magazine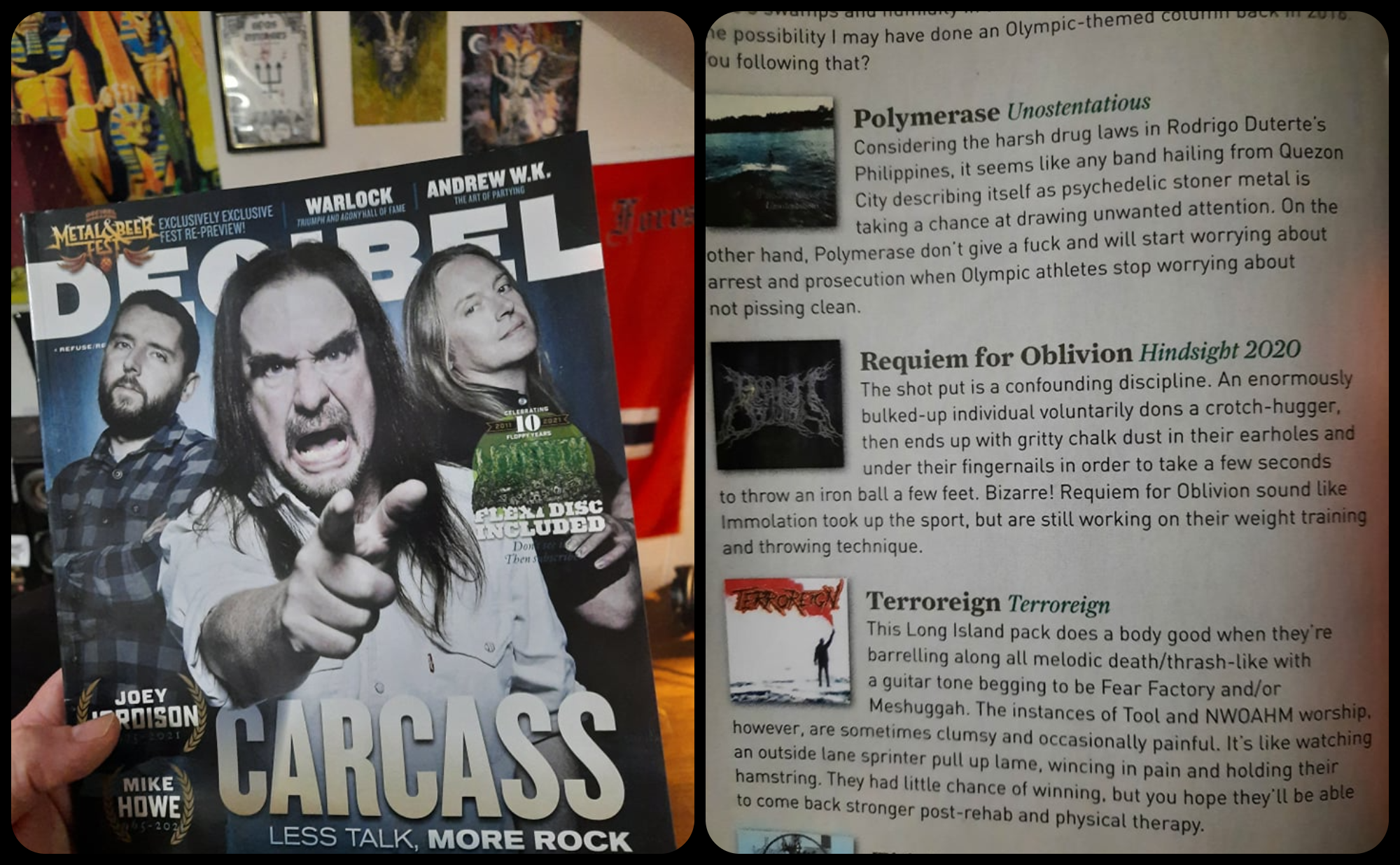 Requiem For Oblivion is the brain child of Steve Jacobson (a veteran of the metal scenes in both Sacramento, CA and Erie, PA). Steve has assembled various musicians throughout the years to help him push his dream onward. 
The band has been considered 'hybrid' death metal because of all the various influences and manifestations of the music. Each song takes listeners down many roads and one could say there are songs within songs. Steve usually reaches for different themes lyrically, which are not typical of the genre.
Requiem For Oblivion has played a show hosted by Metal Sanaz and has shared the stage with national and regional acts such as Katatonia , Intronaut , Tesseract , Vital Remains , Cult Of Luna , Kataklysm , Fleshgod Apocalypse , Rose Funeral , Mushroomhead , Kriadiaz , Ventana , Here Lies Another , Demons Within , and Scarwork .
RFO has played many festivals and numerous clubs around the tri-state area (PA, OH, NY) as well as their home base of Erie, PA over the last 9 years. With no concerts in the foreseeable future, the band currently consists of founder Steve and drummer Mike Scutella. Together they have solidified their tech-death, slam, atmospheric style and bring in a new era of songwriting consistency.
 
Together, during the pandemic, they have written 15 new songs, in addition to the 5 being released next month (EP Hindsight 2020 due out March, 2021).  In addition, the new full length is nearly completely written...(Amidst Chotic Earth, due out fall/winter 2021). 
 
The complete discography includes a couple rare singles, demo in 2010 (not currently available), EP2011, EP2013, Dark Tales Of Forgotten Mindscapes in 2014, Burning Nation in 2017, Hindsight 2020 (in Mar.), and the upcoming Amidst Chaotic Earth in 2021.
FFO: Beyond Creation, Obscura, Aborted, Suffocation, Ulcerate, The Faceless, Gorod, Cynic, BTBAM, Gojira, Opeth, Alkaloid , etc.
Support them on Bandcamp!
Add them to your playlists on Spotify!
Follow them on social media and these links:

http://www.facebook.com/RequiemForOblivion
https://open.spotify.com/artist/7lzRrG0G2bUiPMqv1Vhf6f?si=bcyb2YpjTUGw34PWa6cZEA
https://www.instagram.com/requiemforoblivion/
http://www.Reverbnation.com/requiemforoblivion
http://www.youtube.com/requiemforoblivion
http://requiemforoblivion.bandcamp.com
http://www.twitter.com/requiemoblivion
https://www.metal-archives.com/bands/Requiem_for_Oblivion/