Gangs Of Old Ladies - Raped By Ghosts - Featured At Arrepio Producoes ! Check it out here at this link: https://www.arrepioproducoes.com.br/noticias/?n=vJD30VT1gM
Release Date: August 25, 2021
FFO: Death, Metallica, Cradle of Filth 
The extreme metal madness continues with Gangs of Old Ladies coming back to the table with their new single " Raped by Ghosts ". Like all of the band's tracks this one downloads free from their Facebook page with a matching horror novella.  Based on the story of a vile character who's lusts and tastes for dark sexual gratification see him acquiring a fabled bracelet that is rumored to hold the souls of  various deviants and despicable sexual rogues including the famed " Marquis De Sade " bound within; but he unwittingly gets more than he bargained for and it quickly becomes a twisted, tragic tale of remorse and regret leading to an inevitable conclusion...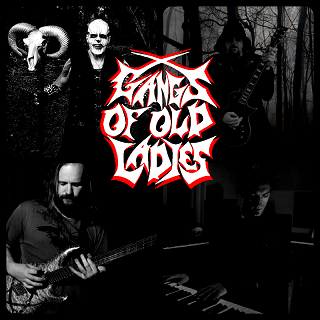 The band's long time lead guitarist David Andersson of Soilwork was unavailable for this track due to scheduling conflicts so the band reached out to longtime friend the legendary Joe Haley from Psycroptic! Haley laid down an absolutely mind blowing mixture of leads and counter rhythms; creating a true metal masterpiece in his wake. With the ghostly context of the track the band also had their acquaintance Clemens Wijers from black metal masters Carach Angren write and perform the stunning and ghoulish little intro that just slithers write from the start of the track. Time changes, vocal twists and absolutely amazing guitar work from both Joe Haley and main songwriter Simon Unknowne make this an incredibly unique track and it proves beyond compare that the band is in  a constant state of flux which keeps fans coming back for more slices of new and bizarre horror metal flavors. Check out the brand new music clip here:
This is one track you definitely have to hear for yourself if you're in the metal music business. Vocalist and novella author Jekyll Jones states " This opportunity to work with Joe just showed the versatility and unique sound we have to offer. As a huge fan of contrast I think this track is amazing and it is honestly only just the beginning! We plan on bringing our original stylings and dark twisted horror fantasy stylings to the music world for years to come!" 
Paul Murphy from Utopia Records says "HEAVIER THAN DEMON SHIT AND TWICE AS TASTY!!!
The band have already commenced work on their next single with David Andersson already laying guitars and early August the decision was made for permanent contrast with infamous dive bomb whammy solo madman Rick "Razor" Rozz (ex Death/Massacre ) joining the band full time as a second lead guitarist!
"We have such sights to show you!"


AVAILABLE ON ALL DIGITAL PLATFORMS
GO THE WHOLE HOG AND CHECK OUT THE HORROR NOVELLAS!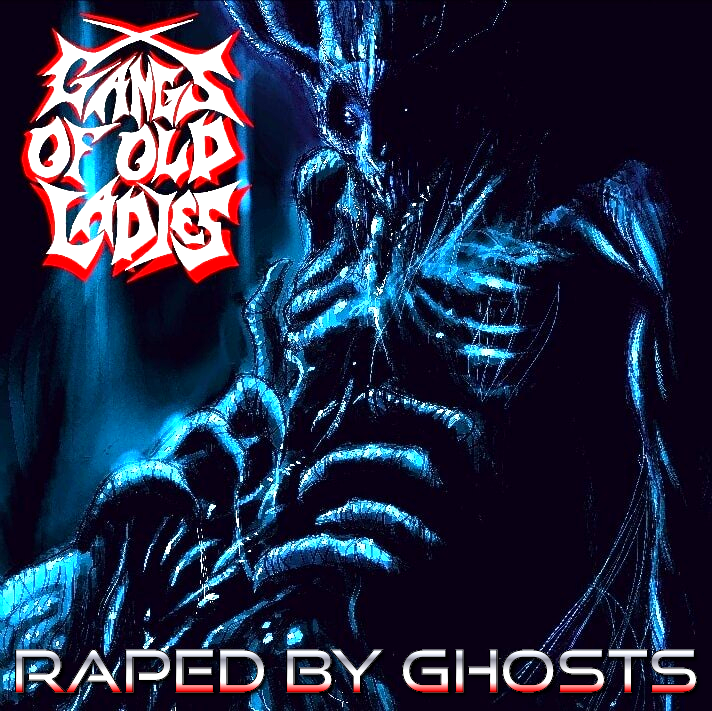 Follow the band at these links:
https://www.youtube.com/channel/UCcYGaiwxGzzfR-sJJJSw9Lw
https://open.spotify.com/artist/4lbdgqCCOg71ieT8OtGVwh
https://www.facebook.com/Gangsofoldladies/
https://www.metal-archives.com/bands/Gangs_of_Old_Ladies/3540469898