Byron Nemeth Group - The Force Within - Reviewed By Metal Digest ! Check it out here at this link: https://metal-digest.com/2021/08/18/byron-nemeth-group-the-force-within-reissue/
There is the saying that an instrument can speak a thousand words (there isn't, I just made that up, but there should be), some bands don't need a lyricist, they let their music do the talking and in rock music, from progressive rock soundscapes to virtuoso shredding, the genre has shown this time and time again. This year has the Byron Nemeth Group receiving a reissue of their 2007 album 'The Force Within'.
                Byron Nemeth will be a familiar name to fans of instrumental rock and shredders and with this reissue, we finally see the return of an album to print that many a musician has tried to get their grubby little fast pickin' paws all over. What the listener gets here is a masterclass in rock musicianship, not just from the guitars and I mean, fuck me, that's obvious, but also from the rhythm section. Nemeth plays with all the melody and precision of Joe Satriani, the flamboyant flair and bravado of Steve Vai and off the wall bonkers nature of Paul Gilbert meaning that 'The Force Within' has the appeal of the likes of 'For the Love of God', 'Passion & Warfare' and 'Surfing With the Alien'. However, there is a touch something more rocky here, from a pinch of psychedelia to something that would have 80's Rush fans gushing with excitement through big Oberheim style keyboard sounds.

                This is a reissue which isn't for everyone and even within a niche market, instrumental rock can be pretty niche. But those fans of guitar virtuosity should seek this out and polish it off, it might just be the hidden gem you've been looking for. - Metal Digest
Released 2007
FFO: Joe Satriani, Steve Vai, Jimi Hendrix
Byron Nemeth Group 's fourth album The Force Within was mastered in person at Abbey Road Studios in London, England with Mastering Enginneer Nick Webb (Nick's credits include Queen & Duran Duran just to name a few…) on 12.11.06. It was a tour de force of guitar acrobatics and prog rock sensibilities comparable to the masters of the genre. This was the first album to feature cover artwork from RUSH artist Hugh Syme. The cover represents a WWI gas mask as a metaphor for the perils of humanity, the fields represent the openness of human potential that comes from having The Force Within oneself to manifest anything. The Force Within was rereleased in 2007 as a CD and is available on streaming platforms. The album features several stand out tracks, including ( Satrianimal ) which is a "Tip of the hat" tribute (in style, not a cover) to Joe Satriani .
Track #9 (I Am The Walrus) is a cover of The Beatles classic song! Check out the video:

Stream the album on Spotify and add it to your playlists!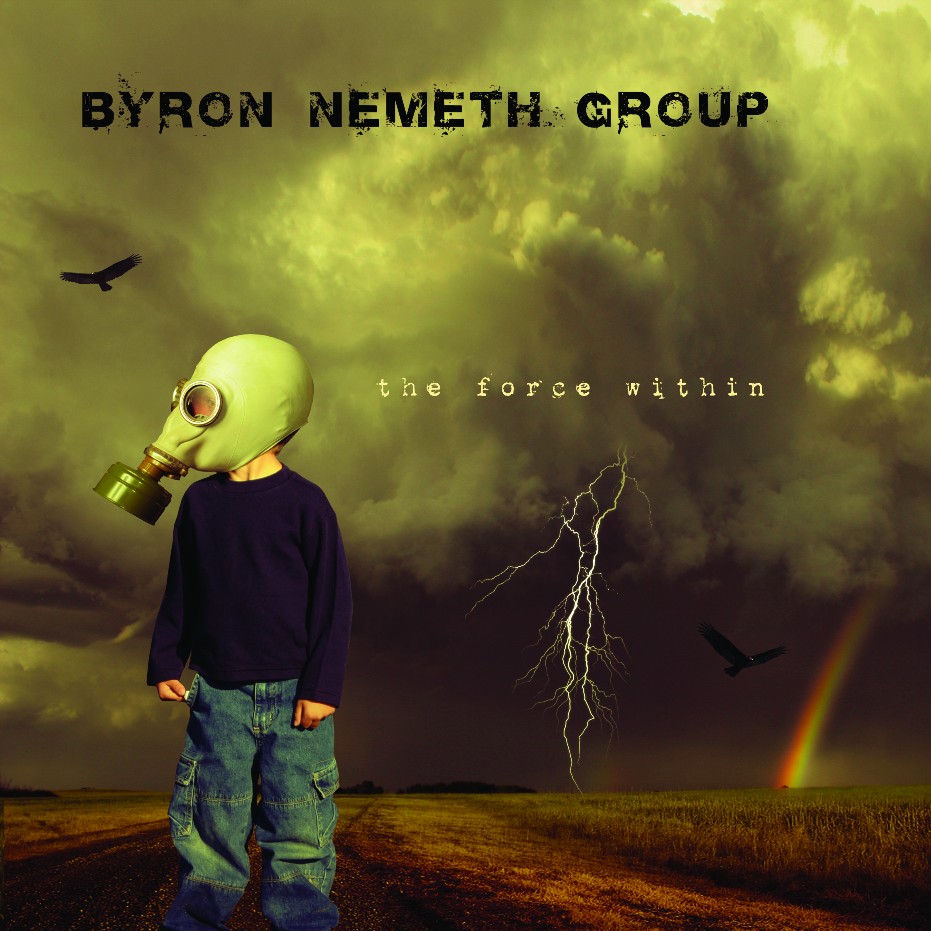 Follow Byron Nemeth at these links:
https://www.facebook.com/byronnemeth
https://www.instagram.com/byronnemeth/
https://www.youtube.com/user/byronnemeth
https://open.spotify.com/artist/72Be17THrKoSxQtWlJFvtV?si=N76gsn5jR2GCfXL6kwC2UQ&dl_branch=1