Prayer Line - Thrill Me, Lick Me, Fuck Me, Kill Me - Reviewed by Metal Digest ! Check it out here at this link: https://metal-digest.com/2021/07/30/prayer-line-thrill-me-lick-me-fuck-me-kill-me/
Are you ready to get scared? Kentucky's premier purveyors of Horror infused Punk/Thrash are ready to thrill us again with a new six-track EP stuffed to the brim with dark intent, shockingly good riffs, and the dirtiest basslines since Lemmy left us. And just to confuse the hell out of us, eight tracks. Ok, six songs and two bizarre interludes aimed purely at mauling your subconscious into submission.
Following on from the excellent self-released debut "Drink The Blood" from 2019, "Thrill me, Lick me, Fuck me, Kill me" hits the ground running with the disarming "Bad Bad Boy", a sloid slab of Motorhead infused, bass-led utter mayhem. Lead off release "Thrill me" keeps up the dirty work, and with only the interludes and "Who Goes There" not hammering along in the same vein.
"Who Goes There" is an outsider in this collection of songs, loosening the Punk stylings in favour of a distinctly 80's/NWOBHM/Power Metal mash that is just so damned catchy it hurts.

With vocal duties shared between three of the band, there is a welcome variety in delivery, and the use of audio clips from horror films both classic and obscure is executed in a refreshingly subtle way; not taking over the songs, just adding a little bit of fun until the brutality gets underway. Special mention goes to Dave Chale for the excellent production at Deadbird Studios; we get to hear every drop of blood being sweated out of the bass amps, and the pain inflicted on the rest of the gear. Top work fella!
Prayer line just released a new video for the song Reanimator! From the EP "Thrill Me, Lick Me, F*ck Me, Kill Me," available on Never Nervous Records. Video produced and edited by Dennis Stein. Check it out below! - Metal Digest
Release date July 16, 2021
FFO: Murderdolls, Rob Zombie, Wednesday 13
PRAYER LINE is ready to return in 2021 with a 6 song EP titled Thrill Me, Lick Me, Fuck Me, Kill Me . This would serve as the follow-up to their self-released debut album Drink The Blood which was released in April of 2019. The bands previous releases have more of a Horror Punk vibe. This collection moves into Crossover Thrash territory with songs influenced by bands like Motorhead and Municipal Waste . Lyrically, the band draws inspiration from pop culture relics such as The Thing, Night of the Creeps and The Exorcist . The music was produced and recorded by Dave Chale at Deadbird Studios . They plan to promote the EP in the new year with social media ad campaigns, music videos (one for each song), and regional tours (when it is safe to do so again).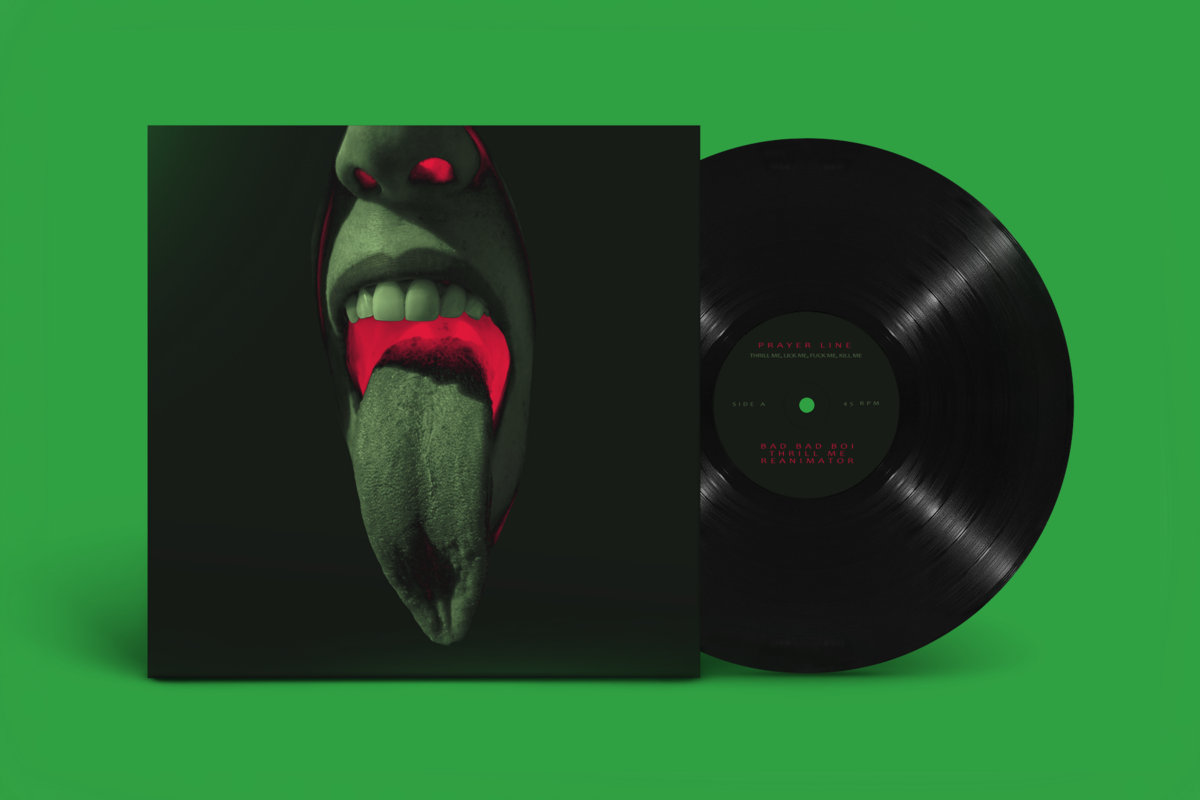 Check them out on Spotify and add them to your playlists!
https://open.spotify.com/artist/1XMpqDEL6OT5eU8Ks5ymMH?si=9fTTwTe7SRC6oagH_grZxQ&dl_branch=1
They are also available on Apple Music!
https://music.apple.com/ng/artist/prayer-line/1438799465
Check out these videos!
Follow the band at these links:
https://prayerline.bandcamp.com/
https://www.facebook.com/PrayerLine666
https://www.instagram.com/prayerline666/