VIRGIN IDOL (UK/USA) - VIRGIN IDOL - Reviewed By metal-digest ! Check it out here at this link: https://metal-digest.com/2023/01/20/virgin-idol-virgin-idol/
        As bands continue to push boundaries and we end up into the realm of endless subgenres. Therefore, it wasn't long before we find bands kicking back against this deciding to go back to basics by delivering a trad metal sound. One band playing this sound are Virgin Idol who have delivered their self-titled debut album.
                Anyone familiar with these sounds will know that at their best, trad metal albums manage to sound like long-lost NWOBHM cult classics made in a shed in Tyne & Wear in 1979. Much like those NWOBHM albums, 'Virgin Idol' is a very short album, clocking in at only 30 minutes, this is an album which is over very quickly, and it works very well as it combines those NWOBHM sounds with flourishes of speed metal. Yes, the production isn't the best, but realistically, this sort of metal doesn't befit something massively polished and through tracks such as 'Russian Roulette', 'Demon of Hell' and 'Do It Again' show a band driving forward with all the enjoyability of King Diamond, Judas Priest and Metal Church.
                Sadly, this is the sort of heavy metal which will get massively overlooked by the media masses who are too busy fawning over some bloke playing Iron Maiden in the style of Run DMC or whatever and it will possibly be ignored by those NWOBHM collectors who refuse to admit music moved on. Yet, had this album been released in 1980, it would be regarded as a cult album now and anyone looking to get a good album of trad metal should check this album out. - metal-digest !

Release Date: May 10th, 2022
FFO: King Diamond, Metal Church, Judas Priest
Location: Veedersburg, Indiana & Nottingham, UK
"Virgin Idol was started in summer of 2020 in the midst of the Covid-19 pandemic by guitarist Scott Michaels and vocalist JR Preston. JR and Scott met while performing as session members for US black metal legends, Lord of Depression. JR is known for his black metal bands Blood Cult, Tjolgtjar, and Xexyz. Scott is known for his past accomplishments with black metal band Forest of Witchery featuring drummer Kevin Talley (dying fetus/suffocation/Napalm death) on 2017 release. In October of 2020, Scott and JR attracted the attention of drummer Chris Reed from UK punk/glam outfit, New Generation Superstars - known for their outrageous stage shows and performances, while receiving shoutouts from Kerrang Magazine and Bruce Dickinson from his BBC radio show, touring with legends like Saxon, twisted sister, LA Guns, Vain, etc. Virgin Idol was started out of a love and passion for traditional heavy metal, 80s metal, and thrash metal. In October of 2021, Virgin Idol finalized their debut album with mastering completion taking place in February." 
Check out this video!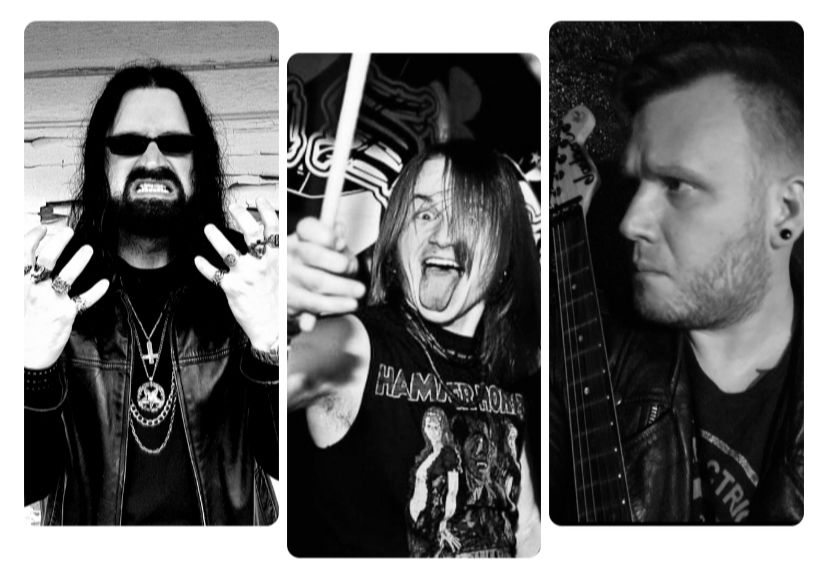 Follow the band at these links:
https://www.facebook.com/VirginIdol
https://www.youtube.com/channel/UCrCcDJeTCKlTOFnofojC5uA