GOAT SANCTUARY - Chthonic - Reviewed by ODYMETAL ! Check it out here at this link: https://odymetal.blogspot.com/2021/06/goat-sanctuary-chthonic.html
It's off with an American band of 4 musicians from Seattle, called GOAT SANCTUARY and releasing a new EP entitled "Chthonic" in a Thrash metal register, evolving in a rather old school influence with an alternation of moderate and tonic tempos and a song that would be between death and rough thrash.
"Cthulhu" would be in the vein of a hardcore Thrash sprinkled with more death touches, heavy guitars and an atmosphere that can be darker.
"Hail To The Goat" at the moderate start, will reveal an aria of SOUNDGARDEN that will be amplified by the clear singing metal version that will be added to the tonic register of Thrash Metal.
On the other hand, an inspiration from the first SEPULTURA will be felt on the titles "Shark Teeth", "Drain The Blood" and "Out Of The Light" which will make us make a good back.
An EP with the first two tracks that would be a little more sophisticated. The last 3 titles are clear and precise by taking the direction of the beginnings of SEPULTURA. This shows that the group is still hesitating on the direction to take. To discover for thrash lovers and a group to follow.
MONKEYMETAL aka Troll / ODYMETAL / the 18.06.2021. - ODYMETAL
Brutal Thrash Metal
The musicians in Goat Sanctuary are from the Seattle area and bonded over their shared passions for Metal. Each member brings a unique musical aesthetic to the band. The new EP CHTHONIC was written by Goat Sanctuary, produced by Boomdust and mixed/mastered by Seattle legend, Jack Endino.
Goat Sanctuary was born out of the dark winters of Seattle to explore the deepest sounds of Thrash Metal brought by a diverse array of influences each member has to offer.
FFO: Powertrip, Plague Years, Gravehuffer
Check out the videos!
Looking to the Future:
The band is looking forward to playing shows at a venue near you.  For booking info, please contact: goatsanctuaryband@gmail.com
The members are:
Tim Mullen, Drums
Simon Crawley, Vocals
Zach Cook, Guitar
Brent Powell, Bass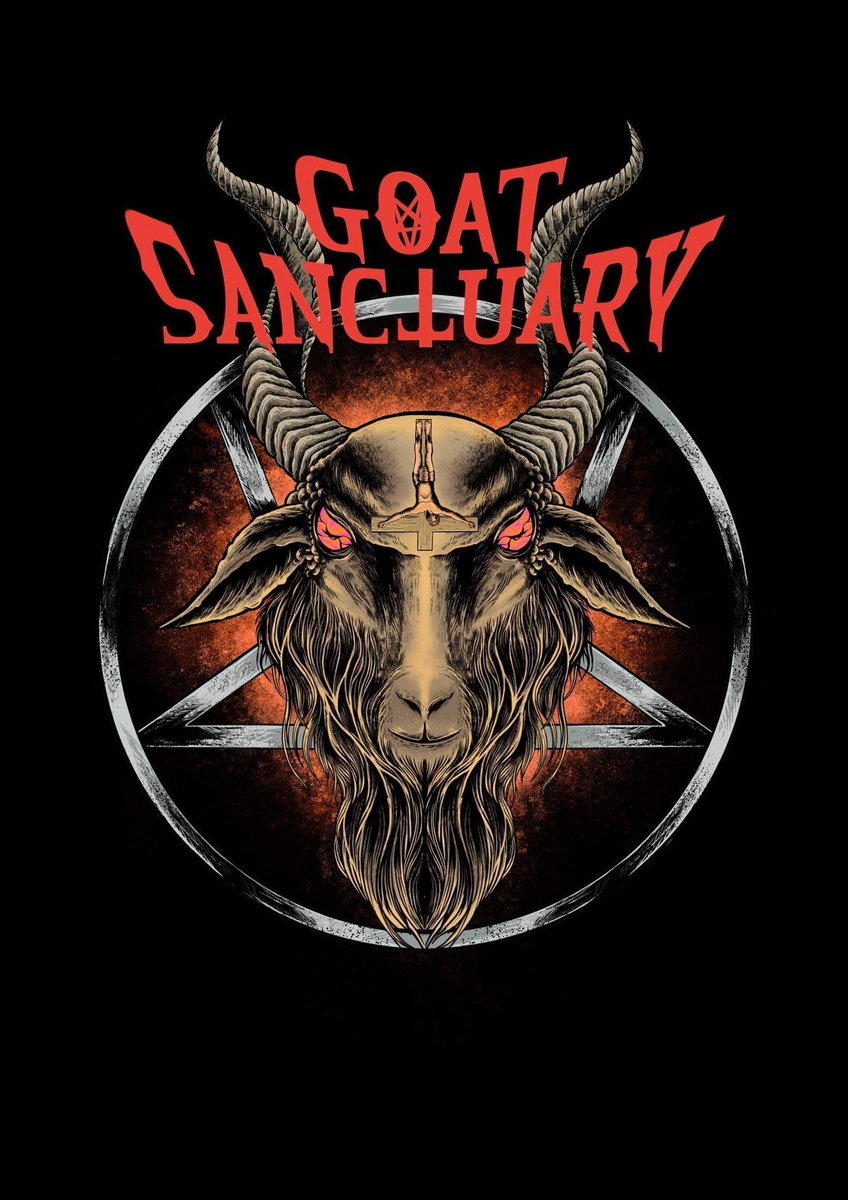 Follow the band at these links:
https://goatsanctuaryband.com/
https://goatsanctuary.bandcamp.com/releases
https://www.facebook.com/Goatsanctuary/
https://www.instagram.com/goat_sanctuary/
https://twitter.com/goatsanctuary
https://www.youtube.com/channel/UC6ByZZjqlgUAu9rMklqFWaQ