Meursault Omega – Cold Thirst - Reviewed By Zware Metalen ! Check it out here at this link: https://zwaremetalen.com/albumrecensies/meursault-omega-cold-thirst
Sometimes you let yourself be seduced. Because there is a handsome person in the game, because the description of the promo sounds very attractive or because you just feel like reliving that one trauma and finally coming out of the situation as the winner this time. In this case, it was the second. "Thrash Industrial Noise Metal", I'll take it! I didn't care that Cold Thirst was the second album by Italian one-man meursault Omega. Here with the record.

Well, that choice can safely be described as an act of desperation. There are only two bands I can compare this band to: Charming Timur and Cobi's Death. There are only two I want to compare them to. Meursault Omega brings a kind of avant-garde doomthrash with random screed, weird women's singing, fake solos and a beer bowl full of industrial. Apparently it's a mixture of Sonic Youth and Celtic Frost- the musical equivalent of vegan cheese with unborn duck. Too strange for words. However, on paper it looks pretty good. Meursault Omega was created by Cliff Scott: sound engineer, songwriter, musician and producer working in Milan.
Cliff invited half of the Italian metal scene for this record that had nothing to do due to corona, to get different "colors" in the songs, especially in the vocals. There are Chiara Manese, a mezzo-soprano and classical crossover artist(Blut, Chakra),the young singer Francesca Tosi(Mediera, MadHour),Asator Ægishjálmur, a singer who mainly works in black metal projects(Madvice, Daysidied),Simona Guerrini, singer of death metal band Gravestone,Lunaria Wistful(Mooniric),Carlo Fiore, keyboards and synth player of the progressive rock band Macchina Pneumatica and Matteo Venrgoni, praised mastermind of the progressive Detevilus Project. The latter died just weeks after recording his solo in To the Core.
Together they make a rainbow of styles that I think consist mainly of brown tones. It all seems to have been put together very amateurishly and casually, so that the denominator "progressive" can be glued together. As if they want to make perfect randomness in a sober way, as if they want to imitate a band that is heavily attached to the hallucinogens and therefore makes one narcotic effect after another resonate. I can't. Especially when you mix brown pub hard rock, Candlemass and Crowbar with psychedelic opera singers who grunt as if trying to open a pot of cucumbers.
I challenge you all to listen to this record and tell me what you liked about it. A bit like the last winner of the Eurosongfestival actually (not coincidentally also Italian), but without the sympathy for the sake of genre choice. Congratulations Meursault Omega, I didn't know that after thirteen years I could still be so surprised, even in a negative sense, by a new record. I hope it was all for fun and I don't get the punchline. Anyway, thanks for hitting me all, I'm a fan of yours.
Best song: To the Core (with a slight Bathoryvibe). - Zware Metalen
MEURSAULT OMEGA - Cold Thirst - Released March 28, 2021
Meursault Omega is a project devised by Cliff Scott, audio engineer, songwriter, musician, and producer, working in Milano (Italy).
FFO: Celtic Frost, Rammstein, Sonic Youth
After a first full-length (Meursault, 2020), generally well received – read Metal Temple review HERE ! Cliff worked hard on this second release focusing on some aspects of capital death. Being a producer and a composer, he created the music and the lyrics himself, but at the same time decided to involve many interesting artists of the Italian metal scene on the way to have different colors in the various songs, especially in the vocals. He involved Chiara Manese, an awesome mezzosoprano and classical crossover artist (Blut, Chakra), Francesca Tosi a powerful young singer (Mediera, MadHour), Asator Ægishjálmur, an amazing singer working mainly in black metal projects (Madvice, Daysidied), Simona Guerrini, vocalist of death metal band Gravestone, Lunaria Wistful (Mooniric), Carlo Fiore, keyboards and synth player of the progressive rock band Macchina Pneumatica and Matteo Venrgoni, acclaimed mastermind of the progressive metal Detevilus Project. Unfortunately, Matteo died just some weeks after the recording of his solo in To the Core.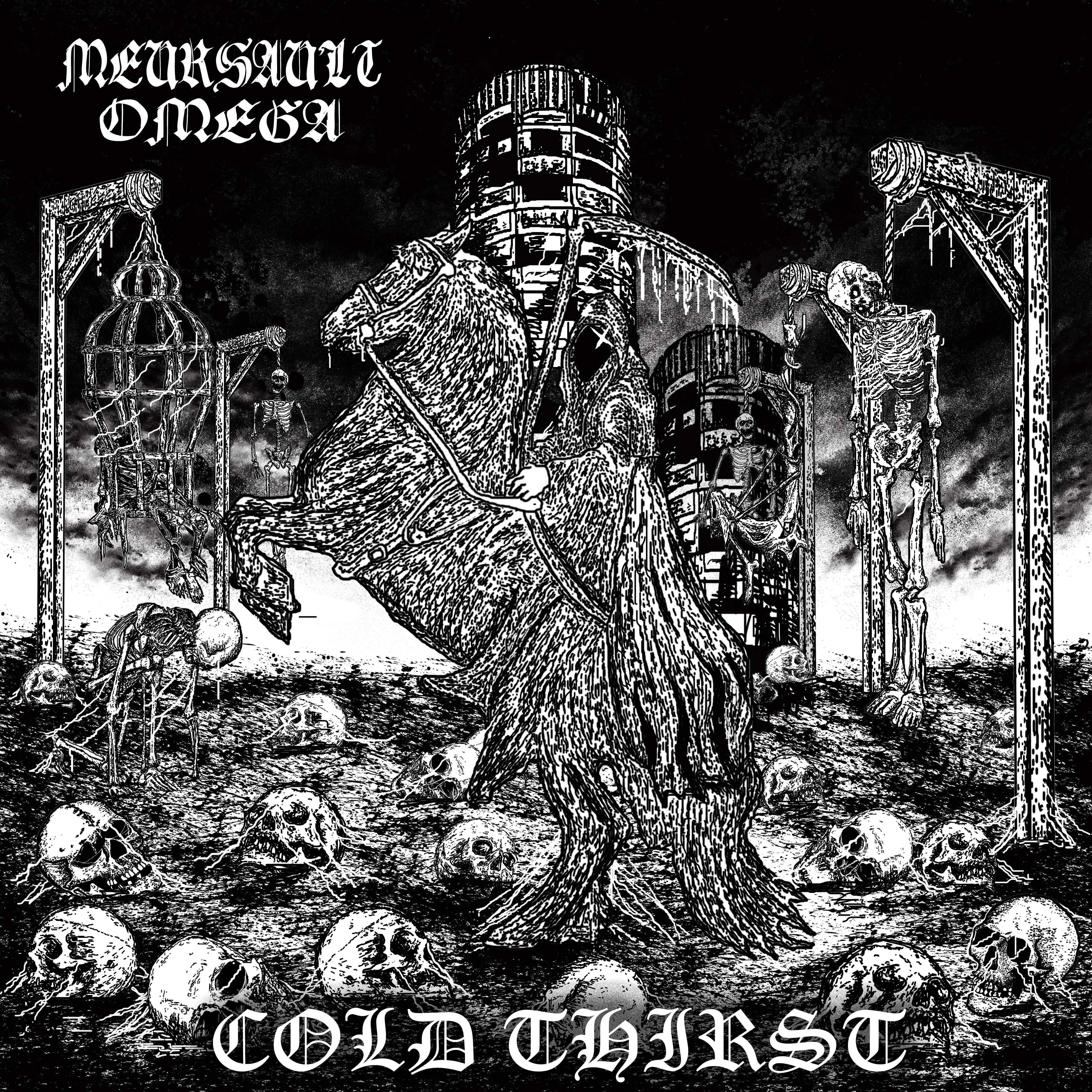 The artwork of Cold Thirst was realized by Frost Bite, an Indonesian illustrator.
The album was released by Cliff Scott's label Heaven Full of Astronauts on March, 28 – 2021.


Links:
Official site: https://meursaultomega.com/
Facebook: https://www.facebook.com/Meursault-Omega-112265750289834 
Bandcamp: https://meursaultomega.bandcamp.com/album/cold-thirst
Instagram: https://www.instagram.com/meursaultomega/?hl=it
e-mail: info@meursaultomega.com