Watchman - Doom Of Babylon - Reviewed By ACTA INFERNALIS ! Check it out here at this link: http://actainfernalis.com/2021/05/31/review-674-watchman-doom-of-babylon-english/
Since the very first notes, it's impossible to ignore Black Sabbath and Electric Wizard are huge influences for the musician and his Old School Stoner/Doom with sometimes Psychedelic accents. Behold a Pale Horse proves it thanks to simple but catchy riffs, on which some leads pierce the rhythmic cloud, completed by haunting vocals. Bowls of Wrath is built on some unhealthy and slow Groove with mesmerizing harmonics, completed by faraway and mysterious vocals, that we also find on the crushing Doom of Babylon. The sound wears some dissonant effects that can get out of this greasy mix before The Second Death, a heady and occult composition that once again pays tribute to the band's influences. Darker than the other ones, the song is also more regular, while Wormwood offers more soaring and softer sonorities. Saturation is still present, but it literally resounds in the air, unlike previous sounds. Come and See pick into a weighing Blues and this characteristic suffocating saturation to offer catchy and easily accessible parts, then the mystical and mysterious Blood, Fire, and Pillars of Smoke comes again to fill the air with its weighing and oppressive sonorities before Pestilence, the last song. A thick rhythmic slowly marches on to shroud us with airy and greasy tones, ghostly vocals and mesmerizing harmonics, then everything progressively disappears.
Watchman allows its creator to fully exploit its influences. Doom of Babylon offers very catchy riffs with heady Old School tones that gives us only one will: being mesmerized.
80/100 - ACTA INFERNALIS
BIO
In his 10 years in the music scene Roy Waterford has amassed many accomplishments. In his early days in the hip hop scene he shared stages with such acts as Mac Miller, Freddie Gibbs, and Ghostface Killah. More recently in the jam band scene he played several music festivals and toured the U.S for roughly two years. After departing from touring, he set his sights on Reggae music, writing and recording an album in three months and signing with an independent label in Cyprus. Now Roy has returned to his musical roots: heavy metal. Inspired by iconic bands like Black Sabbath and Uncle Acid and The Deadbeats, Waterford has created the musical persona of Watchman, and it is under this title that he will be releasing his debut album, "Doom of Babylon".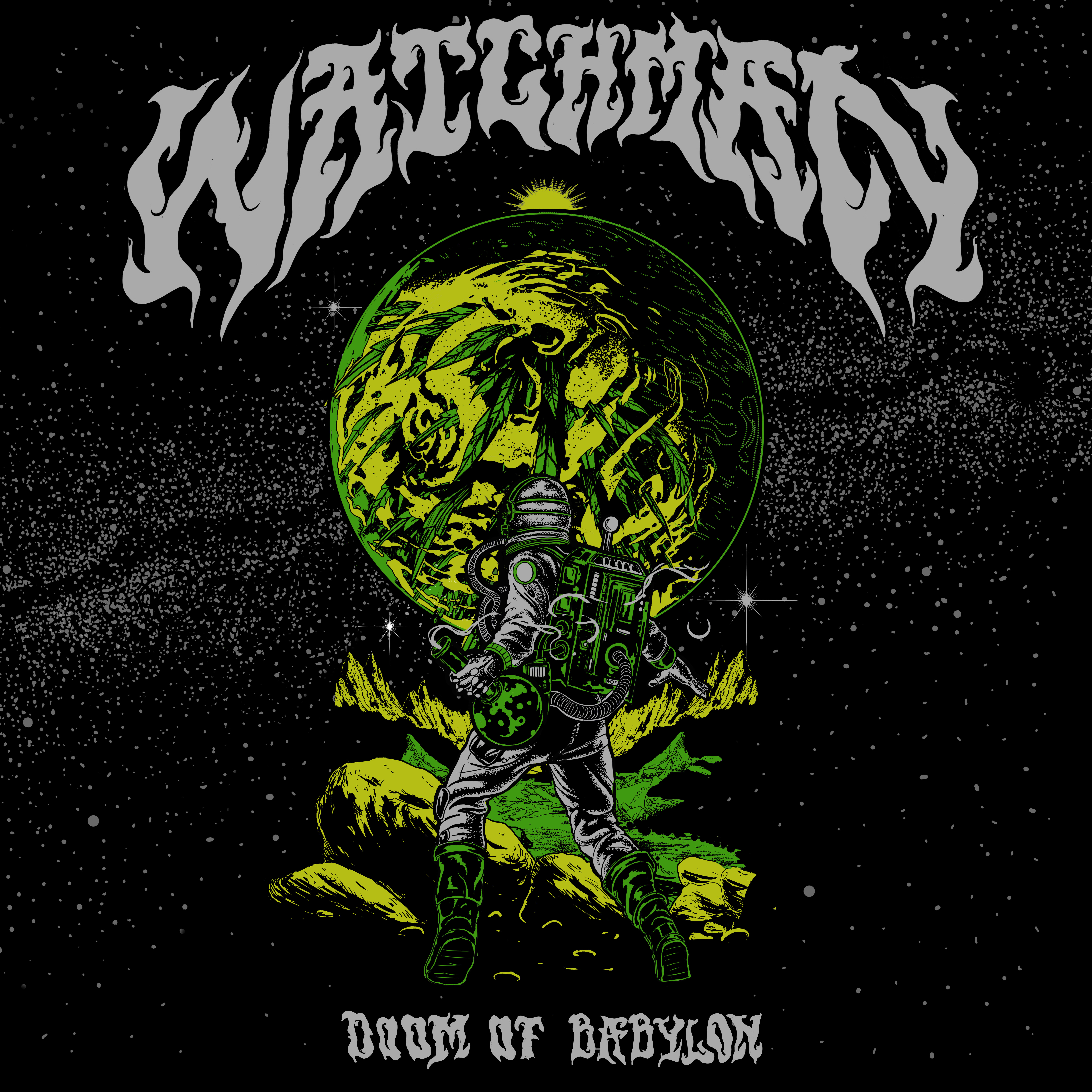 PRESS RELEASE
Watchman is the brainchild of multi-instrumentalist, producer, and audio engineer Roy Waterford. Drawing inspiration from Black Sabbath, Electric Wizard, and Sleep among others, his debut album "Doom of Babylon" is a product of the artists' bluesy, psychedelic rock influences channeled into eight heavy doom metal tracks. 
Check out the E.P. Behold A Pale Horse, featuring 3 tracks from the upcoming LP Doom Of Babylon 
https://www.instagram.com/rjuna.watchman/
Follow the band at these links:
https://watchmandoom.bandcamp.com/album/behold-a-pale-horse
https://www.instagram.com/rjuna.watchman/