VULTURE LORD – Desecration Rite - Reviewed By Metalfriends ! Check it out here at this link: https://www.metalfriends.es/discos/vulture-lord-desecration-rite-2021
Vulture Lord is a Norwegian band that began to take its first steps in the mid-nineties with the recording of several demos and compilations. Its first full-length dates from 2013, after that incursion and a few more years embark on this "Desecration Rite", released by the English label Odium Records that, for its part in these last periods is publishing quite powerful material.
Well, Vulture Lord is composed of members of Carpathian Forest, Urgehal, Taake, Beastcraft and Enfezzma, which in a way can capture the attention of the listener and, with this previous information, you can get a slight idea of what the adventures of these individuals are. Vulture Lord departed in the second wave of the explosion of the Norwegian WB and, by that time, many bands of the style had risen from a certain status; starting from anonymity to a quantum leap from being underground bands to moving to the side of more worldwide acceptance. Already many of them, helped them the fact of being in stamps of greater distribution worldwide and that spirit often romantic, hidden and mysterious by some way induced and in many occasions altered by the burning of churches: Helvete, the Mayhem case, Burzum and others, known by all ad nauseam, becomes massive and better known. Do you amig@s readers, wonder why this brief introduction regarding Norwegian Black Metal? It is simply because we have to understand a little the situational context to be able to locate and understand a little more these expressions as that of Norway specifically, and because it has some connotations a little different from the musical and style currents compared to other countries, often overrated, others more publicized in a mercenary way, often also very mythologized. In the first listens it has that aroma of fast attraction, well, with a careful and arranged cover that achieves the right impact to the eye. As for the most important thing, the music, we have Vulture Lord, an experienced and gifted band, where musicians use elements at their pleasure to make use of a heavy artillery that falls on their target instantly. 'Bloodbound Militia' is a very good song to open an album and with the particularity of having guitar solos that will continue to appear in other passages of the album, molding the songs in a polyrhythmic tone so as not to subtract the monotonous sounds, the latter is a great mistake that some black metal bands make, for which they sin and that in particular do not make me any fun. 'Stillborn Messiah' also takes the baton from the hateful, feisty, explosive black with the basic message of style; the constant anger against Christianity and the religious trinity. 'Diabolical Intervention' and 'Prepares To Coffin' are compliments of how stigmata should be instructed and martyred on the body of a possessed. In short, it is an album stuck to its main style with sonorities that sometimes transmute into a ruthless thrash. The sound in general is good, a recommended job but not essential. It's up to you to take your pulse for yourself! - Metalfriends
Odium Records announces the second single "Stillborn Messiah" from the upcoming album "Desecration Rite" of the VULTURE LORD . 
You can watch the video here!
The date and song is in honor of Trondr Nefas, who would have turned 44 this day, 28th of May. 
The track was written by Nefas back in 2005, with lyrics by Sorath/Norlund, and was originally the (working) title for the new album. The cover for the single is featuring artwork once meant to be the new album cover.
You can pre order album Lp / Cd/ T-shirt / Longsleeve and de luxe Wooden Box limited to 66 copies at: www.odiumrex.com/webshop or www.odiumrecords.bandcamp.com
The legendary Norwegian band returns after 18 years with their second full-length, material once composed by Nefas from Urgehal! New line-up consists of musicians from Urgehal, Carpathian Forest, Beastcraft and Endezzma.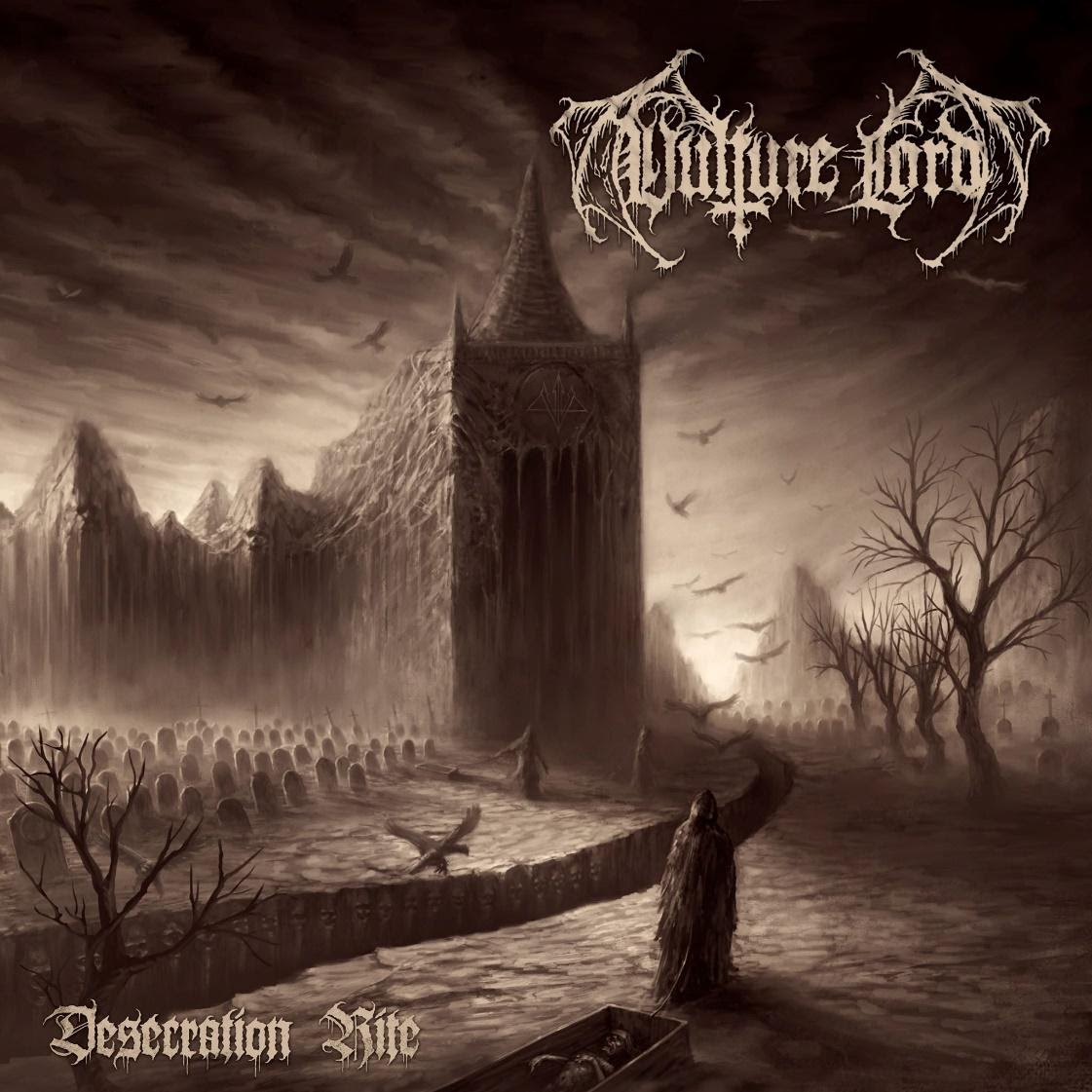 The album will be out in June 2021. Cover art was prepared by Jorge Vimendy from Sick Graphic. Do not expect more than blasphemous rituals, necromancy, stench of death and Devil worship!
Tracklist of "DESECRATION RITE": 
1 Glorification of the Dethronation 
2. Bloodbound Militia
3. Stillborn Messiah
4. The Vulture Lord
5. Diabolical Intervention
6. Prepare the Coffin
7. Beneficial Martyrdom
8. Burning the Kingdom of God
9. Perverting the Bible 
 
 

www.facebook.com/deathcibel
www.odiumrex.com
 
www.facebook.com/odiumrex
 
www.odiumrecords.bandcamp.com
 
www.youtube.com/odiumrec