Project Alcazar - Lost In Centralia - Reviewed By Fireworks Magazine ! Check out the excerpt from the latest issue below!
There's a school of thought (at times bordering on cultural snobbery) that views instrumental releases as at best something really only for other musicians, or at worst as an intrinsically pointless exercise in self- indulgence and ego aggrandisement. Can't say as I would readily subscribe to either – recent releases from Reb Beach, Derek Sherinian and John Petrucci have all been great – but since the mid-eighties heyday of Steve Vai, Joe Satriani, Vinnie Moore et al, I must say that my enthusiasm and tolerance levels have drifted south somewhat. An all-instrumental Progressive Rock/ Metal project put together by Columbus, Ohio born guitarist Chris Steberl, Project Alcazar dates back at least as far as the late eighties. At the time known simply as Alcazar, they became the first (and only) instrumental act to win a prestigious state- wide Battle Of The Bands competition. That in turn lead to support slots with the likes of Greg Howe, Tony MacAlpine and Foghat, as well as opening for Dream Theater on their seminal 'Images And Words' tour. Unfortunately, well received demos failed to take Alcazar to the next level, so Steberl called time out to put together a solo EP 'Play Times Over'. That at least gained some traction within the industry and at the turn of the century he put together a group of session players to record 'Reasons For A Decade' under the Project Alcazar moniker. He then hit pause to raise his son (filling in by playing with local cover bands) before a new version of Project Alcazar emerged in 2016 with 'Chasin' Voodoo'. With me so far? Have to admit, the involvement of drummer Mark Zonder (Fates Warning) was what first drew me to latest release 'Lost In Centralia', but when I heard the combination of his rhythmic patterns, Steberl's fluid guitar/ bass and the haunting Jazz/Fusion keyboard refrains of Caleb Hutslar, I was sold. Tempering Neo-Classical guitar licks with Fusion themes in an adventurous Progressive framework, tracks like the bombastic 'Looking Glass', the dazzling 'Water Music' or the beguiling title-track (named after one of the worst ecological disasters in US history) just inspire. All three players really get to shine... Steberlin in particular is stunning! Imagine Rush, Kansas, Dream Theater and Vai/Satriani thrown into a blender to make a deliciously extravagant instrumental smoothie... that in a nutshell is Project Alcazar! - Dave Cockett - Fireworks Magazine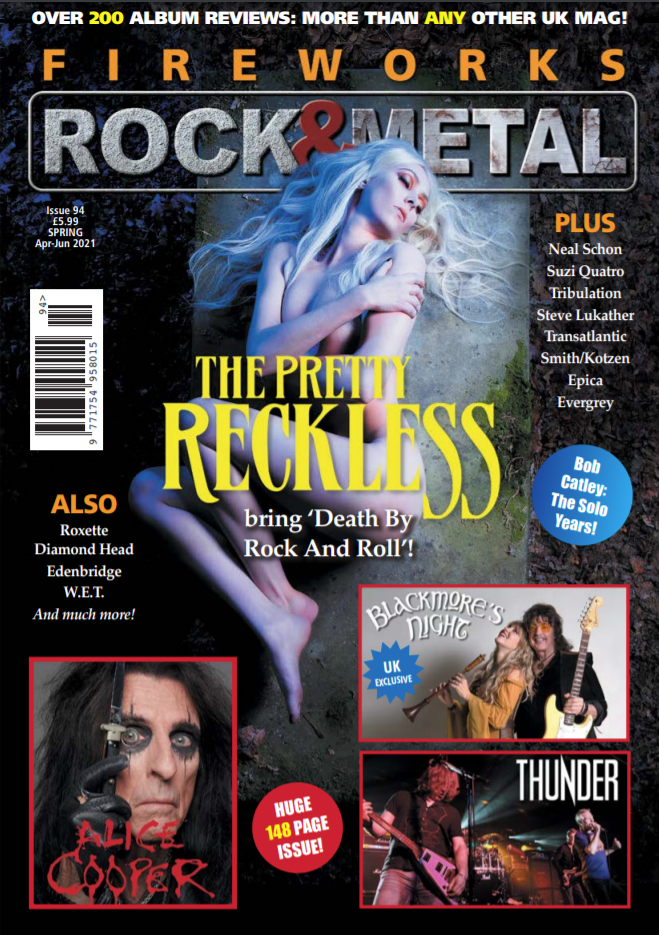 Guitarist Chris Steberl has been playing music for over 45 years starting at the age of 8 years old. He has played in numerous bands over the years finally forming his own instrumental band Alcazar back in 1988. They were the first and only band to ever win the local Battle of the Bands WITHOUT a singer!
In 2003 he released ' Reasons for a Decade' with Lion Music out of Europe. The CD garnered great reviews from all over the world and he followed up with the sophomore Lion Music release ' Chasin VooDoo '. Chris went on to win the Sam Ash " Best In Shred " contest in Columbus Ohio and has supported such acts as Dream Theater , Greg Howe , Tony Macalpine , and Steve Vai over the span of his career. He has also been on numerous compilation CD's, the most noted one being Warmth in the Wilderness : A Tribute to Jason Becker where he covered " Opus Pocus " which received praise in Guitar World magazine's review of the album.
Chris finished up his latest instrumental album Project Alcazar: Lost In Centralia bringing in ex Fates Warning drummer Mark Zonder 's talents along with virtuoso keyboardist Caleb Hutlsar who helped co write all the songs. The new album ' Lost In Centralia' was released September 2020 on Guitar One Records USA.
Follow the band at these links!
EPK: https://drooble.com/chris.steberl/presskit
Website: https://projectalcazar.com/
SPOTIFY: https://open.spotify.com/artist/7hAF3kT3BNGJV8uHK9FQOV
REVERBNATION: https://www.reverbnation.com/projectalcazarchrissteberl?profile_view_source=header_icon_nav
BANDCAMP: https://projectalcazar.bandcamp.com/releases
INSTAGRAM: https://www.instagram.com/project_alcazar/
YOUTUBE: https://www.youtube.com/user/CSTEBERL46
FACEBOOK: https://www.facebook.com/PROJECTALCAZAR
TWITTER: https://twitter.com/projectalcazar