Rageful - INEPTITUDE - Reviewed By Adrenaline Armory ! Check it out here at this link: http://adrenaline-armory.com/reviews/music-reviews/#rageful
Rageful – "Ineptitude"
Review by Sean
I'll start with the bottom-line up front: this album is a treat for any metal head. The anodyne cliché of start-to-finish blast beats that characterizes so many death metal releases is absent here. In its place is a thrilling ride across a soundscape of technical changeups, eerie atmospheres, and grooves that made me want to start a moshpit the instant I heard them. While the album may titled be "Ineptitude", the music is anything but incompetent. Right off the bat, it's clear that these Portuguese rockers have achieved mastery of their craft: from relentless, hard-hitting drumming and bass to vocals that utilize both high screams and growls to devastating effect. The guitar work is a wonder to behold as well and is beyond enjoyable to hear; from harmonizations and Dimebag style whammy bar squeals to withering fast solos that are sophisticated, tasteful, and dripping with menacing, Phrygian melodies. In short, this album warrants many listens, and Rageful deserves your attention and support. Highly recommended.
Standout track: "LCTS"
Originality: 10/10 — Technicality: 10/10 — Production: 8/10 — Overall: 9/10 - Adrenaline Armory
A Death Metal band from Lisbon (Portugal), initially formed in 2011, under the name "WALL OF DEATH".
Later in 2016, yet due to that line-up changes, and also because of some musical changes, they decided to change their name to "RAGEFUL", marking the beginning of a new era, and of a more mature sonority.
"INEPTITUDE" is the name that has been chosen to sum up in one word the whole lyric concept of the album. Parallelism is made with our current society, full of interests and corruption, in which, most of the time, we choose to be selfish and inept.
This debut record - Independently released in September 2020 - is the result of 4 years of a lot of sweat and difficult decisions. The band set the bar high and learned a lot along the way, so the quality that has been deposited on this record is undoubtedly something that fills the band with pride.
Add them to your playlists on Spotify!
1.Inhuman Greed 03:54
2.Feed the Pigs 02:55
3.Slavery Ways 03:06
4.Whispering Rage 03:10
5.Unsocial Network 03:40
6.Clouds of Fear 03:25
7.The Rage is Coming 02:53
8.LCTS 03:03
9.Membership to Self-Existence 04:07
10.Portugal the Torch 03:36
For fans of Deicide, Cannibal Corpse, Immolation, what we propose is an unambiguous album, straight to the point, without excuses. 10 tracks loaded with pure Death Metal!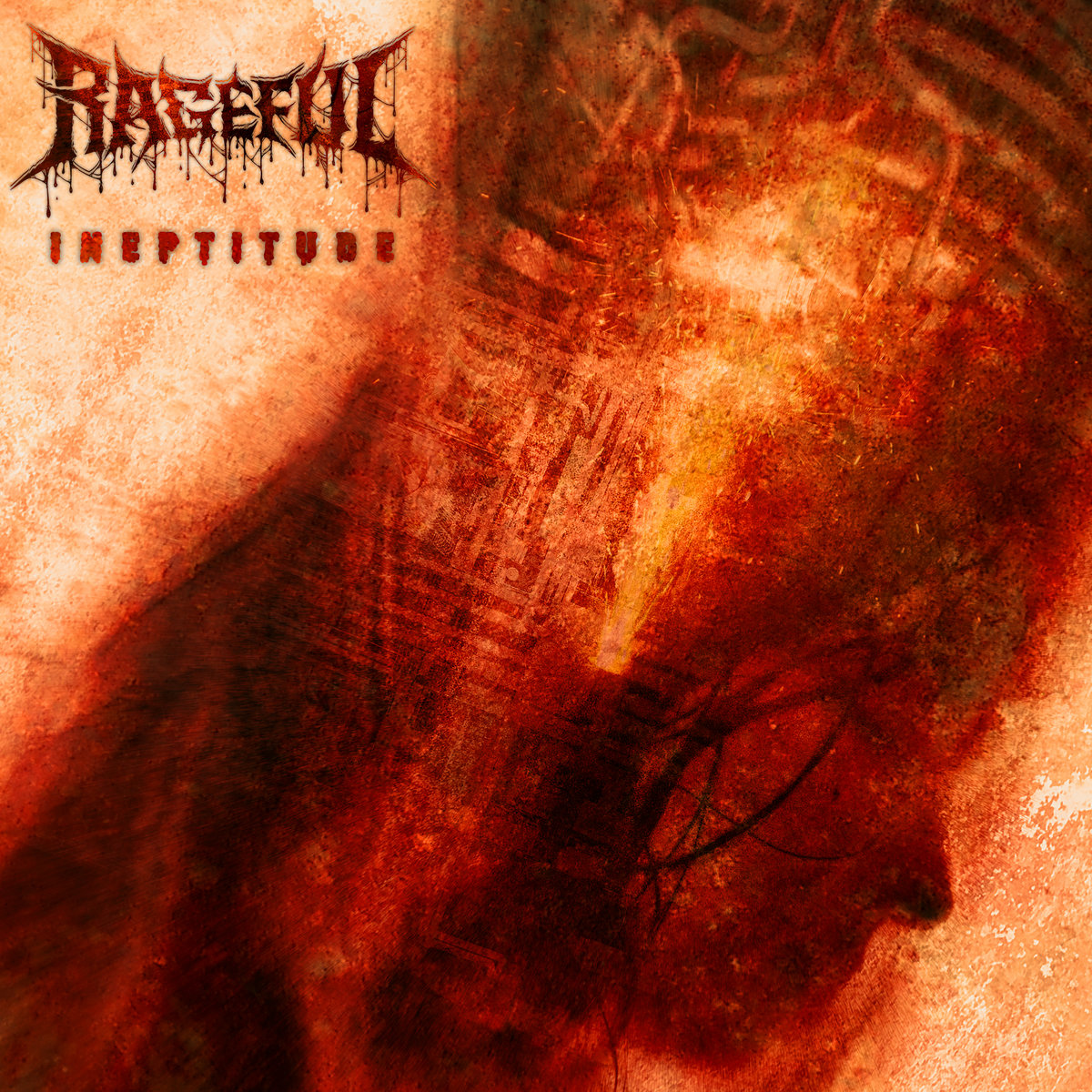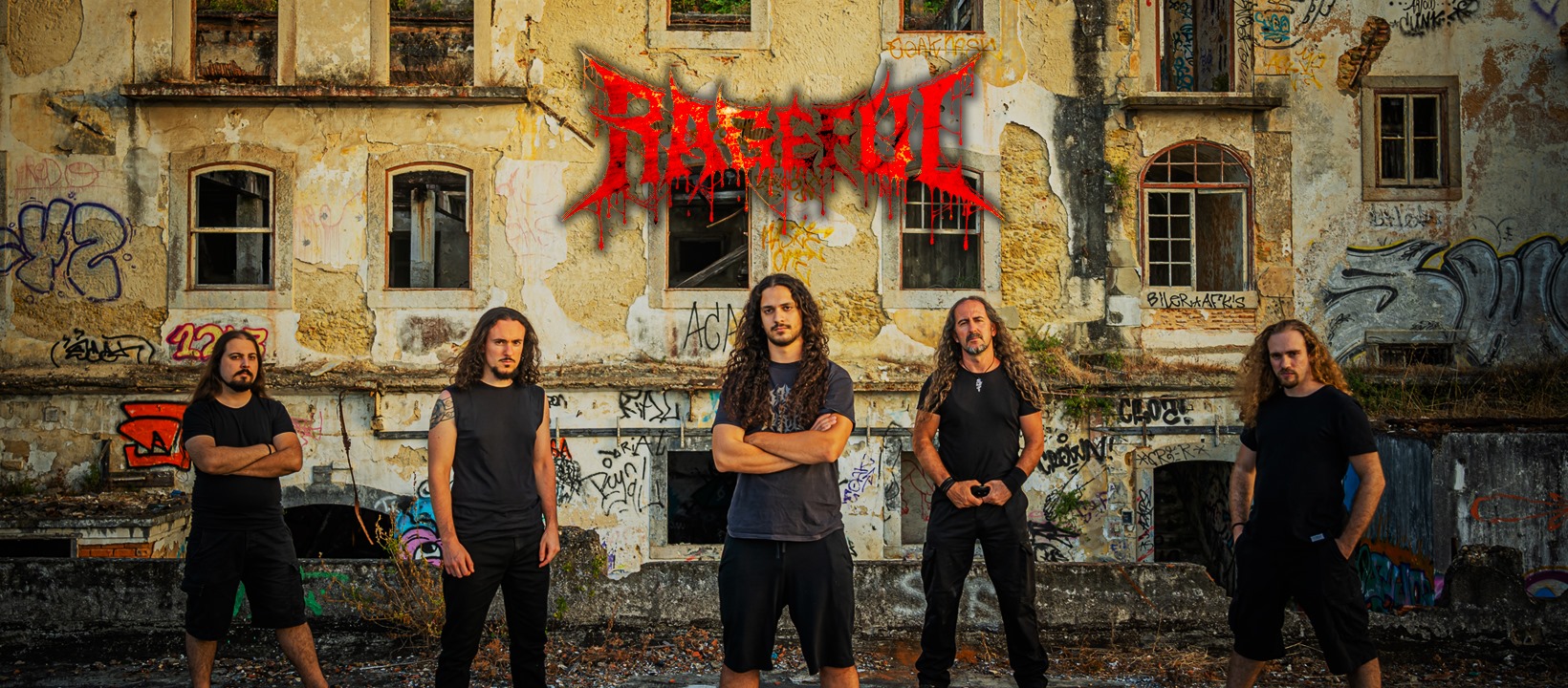 RAGEFUL is:
Leonardo Bertão - Vocals
Cláudio Santos - Guitar
Ricardo Pato - Guitar
João Arcanjo - Bass
Paulo Soares - Drums
Follow the band at these links:
Email: info@ragefulband.com
Facebook: https://www.facebook.com/ragefulband
Instagram: https://www.instagram.com/ragefulband
Youtube: https://www.youtube.com/channel/UCjuMBr7_5eDYyIyKEQxIu_A
Bandcamp: https://rageful.bandcamp.com/album/ineptitude
Spotify: https://spoti.fi/2P9bEJp
Apple Music: https://apple.co/2HHarF5