Boneyard - Oathbreaker - Reviewed By Metal Gods TV ! Check it out here at this link: https://metalgodstv.com/boneyard-album-review-oathbreaker/
Boneyard are a female fronted hard rock band from Canada formed in 2015, releasing their debut album 'Oathbreaker' in 2020.
Fronted by vocalist, guitarist, and songwriter Pamtera, the band started life as a covers band, but quickly began to write their own music. Blending elements from the heavy metal genre with their own hard rock roots, the band are an energetic tour de force. 'Oathbreaker' is a thumping slab of rock and metal to please fans of both the rock and metal genres. The first single released 'Fates Warning', opens the album in bombastic fashion. At over six minutes in length, it is a bold move to open an album with such a long song – but it works! 'Fates Warning' is a thumping slab of hard rock. The infectious rhythm catches you and whisks you off to rock heaven. And that's where you'll stay for the rest of the album. Changing gear, 'Gone' picks up the pace, displaying the buzzing guitar sound associated with the iconic NWOBHM evolution. 'Gone' straddles the border between rock and metal, appealing equally to fans of both genres. And with just the first two songs, Boneyard show their prowess and willingness to switch between the two styles, rather than be pigeon holed in to just one. The variety on offer is gonna keep you guessing which way the album will turn next – 'Evil Ways' pulling you towards the melodic rock genre. Less bombastic than the opening double shot, 'Evil Ways' has a much more infectious rhythm.

And the level of infectiousness sprinkled all over the album is incredible. 'Smoke The Sky' is an up tempo and highly energetic romp, the guitar riffs stabbing you with savage intent, and the swaggering rhythm engulfing you oh so tightly. Pamtera's vocals have hints of the raspy and husky, and are soaked in the blues. A varied combination and well suited to this type of rock. Title song 'Oath Breaker', with its sultry opening chant of "ah ah oh oh" by Pamtera, pulls you in and doesn't let you go. A much more mid tempo and lighter slice of rock than anything heard so far, 'Oath Breaker' is intoxicating. And those vocals are gonna make you go weak at the knees… Injecting pace and a touch of punk attitude, 'Rat Race' is a bruising heavy hitter that will smack you around a little bit before delivering the knockout blow. Such diversity on a debut album – the band not compromising their will to be themselves, and do whatever the fuck they want! And there's that NWOBHM inspired riffage once more – what a glorious sound that is – as 'Monster' brings a touch of menace to the album. The faint of heart may take a dive for cover behind the sofa, but all us die hard rockers, will stand tall and face the monster!
I've lost count of the number of times Boneyard have deviated from the traditional hard rock sound – just sit back and enjoy the diversity on offer. 'Born Again' serves up one of the albums more metal songs, opening with a blistering rush. The pace remains as 'Born Again' bulldozers its way forth, demolishing anything and anyone in its way. One of the albums standout songs for metal heads, the moshers of the world are gonna love this one. Eerie and tension filled, 'Hope' strikes a tingle down the spine as it creeps in, slowly becoming a ground shuddering slab of heavy rock. Add an infectious and sing a long chorus, and 'Hope' moves from eerie and tension filled to happy and glorious. Buzzing guitars set 'Tune Attack' on its way at a very energetic pace, incorporating touches of the Southern Rock swagger. Up tempo and foot tappingly addictive, 'Tune Attack' dazzles with every twang and thump, not forgetting Pamtera's intoxicating voice. The album is brought to a close with probably the fastest song on offer – 'Catch Me If You Can'. Full of hustle and bustle 'Catch Me If You Can' is an exhilarating end to a very good album, with the album a little unique, as there is no ballad on what is a rock album.

Overall, a heavy hitting journey of infectious rock and metal that will appeal to a very wide array of fans. - Metal Gods TV
Boneyard is a female-fronted hard rock/ metal band from Edmonton, Alberta, Canada. Their debut album Oathbreaker was just released on Oct.24/20. The first single, Fates Warning, was released on Oct.17/20.
All About Boneyard:
Launched in 2015, Canadian hard rock/ heavy metal band Boneyard is the lifeblood and passion of vocalist, guitarist and songwriter Pamtera. The members bring a wealth of experience from previous bands that include: Tyrant, Septimus and Powerslave. The band started out as a cover project, but has been writing original music for the past three years. In May of 2019, the group entered producer/ engineer Cam Macleod's [White Wolf] Wolfs Den studio in Edmonton and began recording their debut album. After an extended COVID-19 pause, the band returned to complete the project in August of 2020. Eleven tracks were then sent to be mastered by Maor Appelbaum (Halford, Armored Saint, Anvil etc.) in Los Angeles, USA. What emerged is the Oathbreaker album, released on October 24, 2020. The first single, Fates Warning, dropped on October 17, 2020. With their tireless work ethic and creative ambition, this album builds on the promise of the past as it positions the band for a focused, fresh, and fiery future at the forefront of modern hard rock and heavy metal.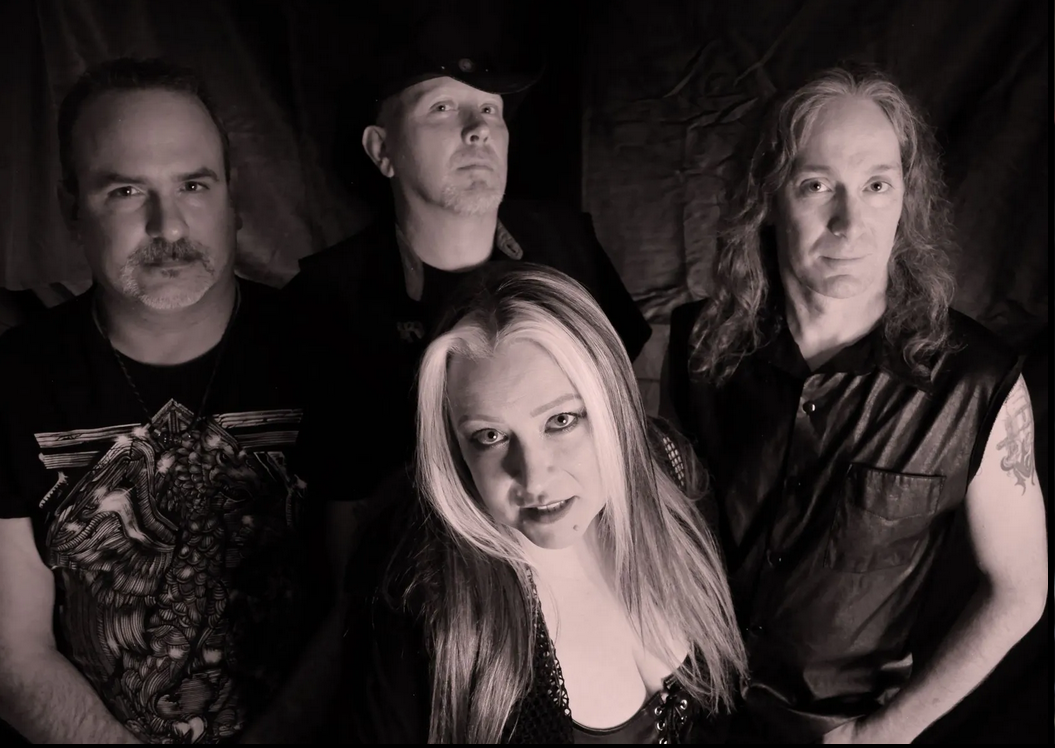 Album Line-up
Pamtera- lead vocals, rhythm and lead guitar
Dennis Cooke- bass and rhythm guitar
Jeff Cunningham- drums and percussion
Grant Tarapacki- lead guitar
Follow the band at these links:
https://open.spotify.com/album/6puVKTjPiFVk4V8OLDDkKi
https://music.apple.com/us/album/oathbreaker/1532797501?uo=4&app=apple&at=1000lM6c
https://music.apple.com/us/album/oathbreaker/1532797501?uo=4&app=itunes&at=1000lM6c
https://www.amazon.com/dp/B08JP7QFMG?tag=fndcmpgns-20&linkCode=osi&th=1&psc=1
https://www.deezer.com/us/album/175128872
https://www.facebook.com/boneyardyeg
https://www.instagram.com/boneyardyeg/
https://twitter.com/boneyardyeg
//www.pandora.com/artist/boneyard/ARZf45VjdgPcfqX?part=ug-desktop&corr=485830746
https://www.pandora.com/artist/boneyard/oathbreaker-explicit/ALj3x3K2Jq4gxmX?part=ug-desktop&corr=485830746
https://www.pandora.com/artist/boneyard/oathbreaker-explicit/ALj3x3K2Jq4gxmX?part=ug-desktop&corr=485830746
https://www.pandora.com/artist/boneyard/oathbreaker-explicit/ALj3x3K2Jq4gxmX?part=ug-desktop&corr=485830746