KRIEGSGOTT - Release New Video of the full EP! - "H8 4All" check it out below!
Odium Records presents the self-titled song from the upcoming 7" E.P. of Kriegsgott entitled " H8 4All ". Kriegsgott is a solo project of Shadow from Black Altar , founded in 1999. " H8 4All " was recorded in 2013.
You can check out the song here:
 and Pre-Order the E.P. at: www.odiumrex.com/webshop  
Shadow describes the music of Kriegsgott as Hateful Black Metal in opposition to the modern scene.
Shadow explains the controversial cover art for the album: "We live in a crazy time and just in case if somebody may thinks that Kriegsgott is an NS band or something because it's a German name and on the cover are some dead bodies, maybe Jews from the concentration camp or something? I inform that Kriegsgott has nothing to do with that. Kriegsgott plays hateful black metal, the main topics of the lyrics are hate, war etc. I took the photo on the cover in the museum in Oslo/Norway and on the cover are dead Norwegian boys who died because of great hunger after World War II . " - Best Regards Shadow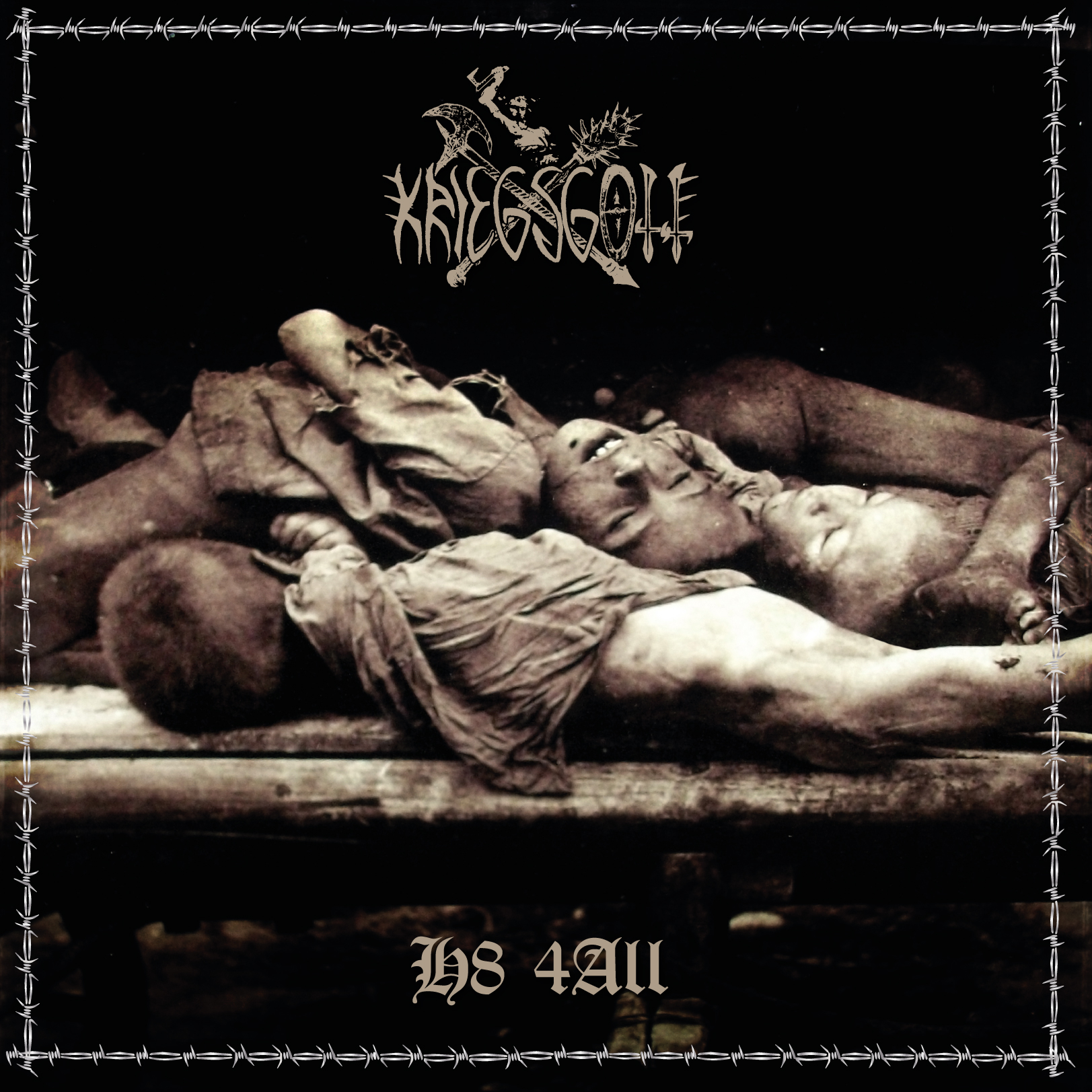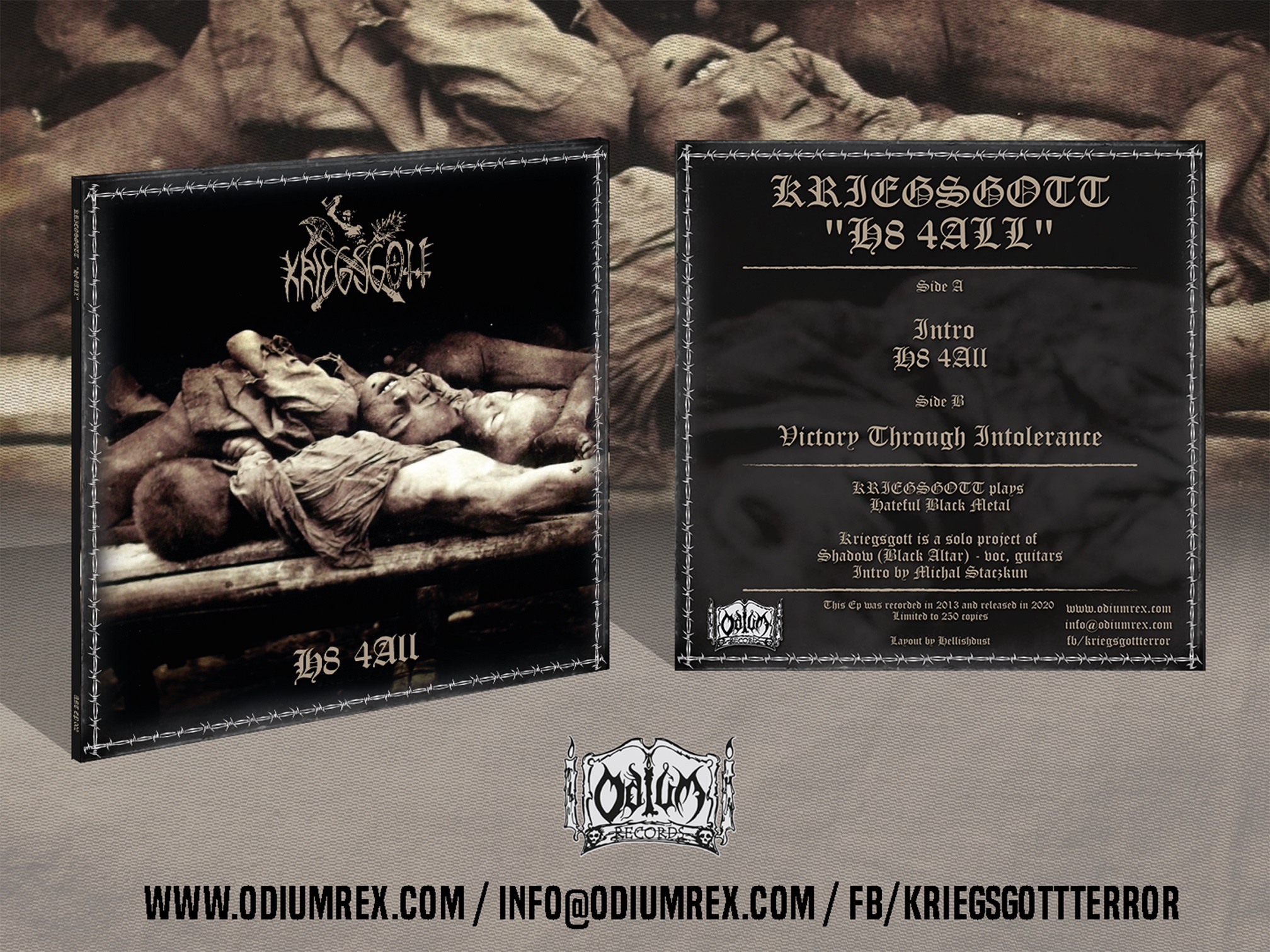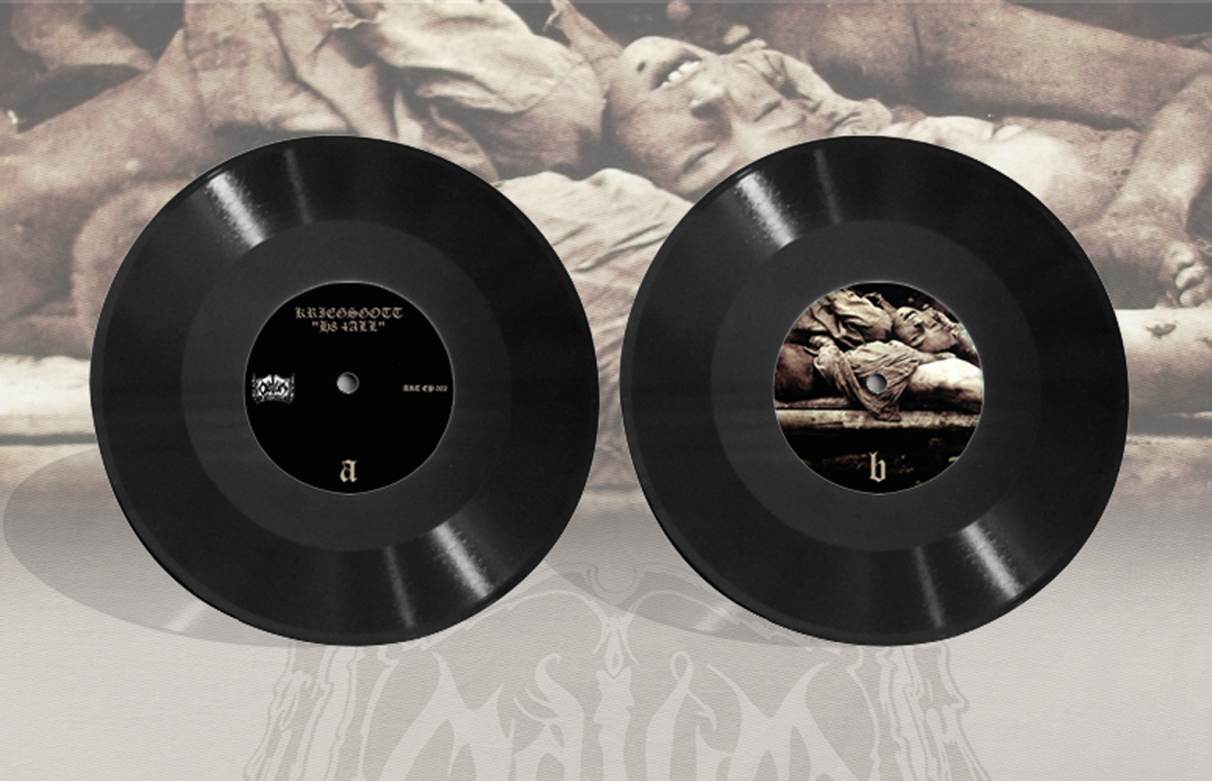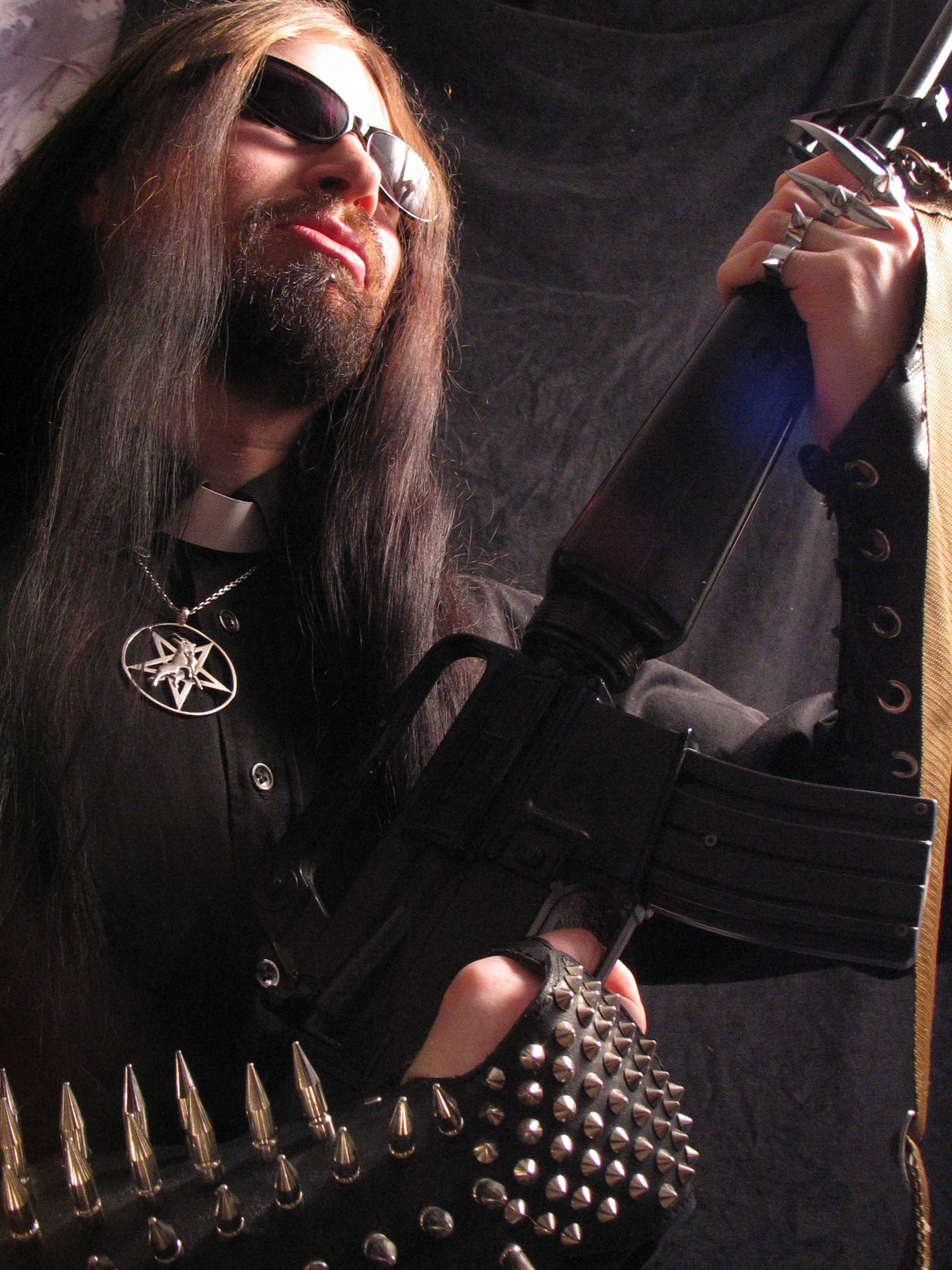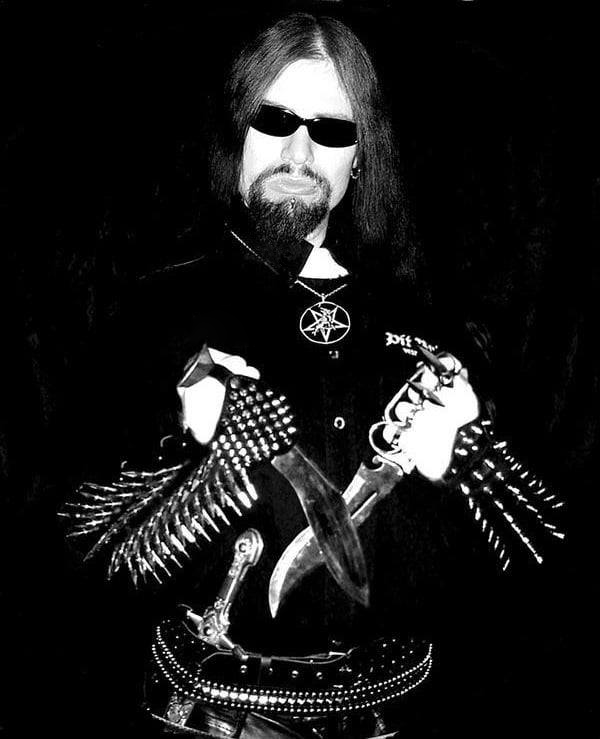 " H8 4All " is going to be released in January, limited to 250 copies as a 7" E.P., together with the new album of Hell-Born .
Follow Shadow, Odium Records and the band at these links:
https://www.odiumrex.com
https://www.facebook.com/odiumrex
https://www.odiumrecords.bandcamp.com
https://www.youtube.com/odiumrec
 
https://www.black-altar-horde.com
https://www.facebook.com/blackaltar
https://www.instagram.com/black.altar.official
 
https://www.facebook.com/kriegsgottterror