Son Of Sorrow - No Hope For The Fallen - Reviewed At Metal Digest ! Check it out here at this link: https://metal-digest.com/2021/12/21/son-of-sorrow-no-hope-for-the-fallen-ep/
Gothic metal is a genre which just oozes black, cut it, it's black, poke it, it's black, slice it open AAGH! BATS! BLACK BATS! But musically, it is a genre which takes a little bit of skill to stand out from a market which flirts between Gothic metal, symphonic metal and death/doom, yet this has no deterred Son of Sorrow from striding out once more as they follow up their 2018 debut album with their latest EP 'No Hope for the Fallen'.
                As an EP 'No Hope…' sounds like it fell out of late 90's, this is an EP which is dark, brooding and atmospheric as baritone vocals of Alex Padina clash with the soaring voice of Yolanda Rosado. Now, for 'No Hope…' this is a new addition, having only joined the band last year, Rosado has already stamped her foot on the Son of Sorrow sound as these two voices entwine with all the appeal of Charon, Secrecy and Nessun Dorma, which is hardly surprising considering most of the band is made of ex-members of it. Yet, 'No Hope…' never strays too far from the original mould and has all the ability to drag in fans of Lacuna Coil whilst also touching base with late 90's Paradise Lost and Moonspell.

                'No Hope…' is a great EP by a Gothic metal band who are going somewhere, it is well crafted and produced and it sets the bar high for their next studio album. - Metal Digest
Release Date: October 31, 2021
FFO: Paradise Lost, Lacuna Coil, Moonspell
Location: Spain
Son of Sorrow is a gothic metal band founded by English vocalist Alex Padina and Spanish guitarist Manu Piñeiro in 2015. Son of Sorrow's sound is influenced by the gothic rock and gothic metal bands from the late nineties and early 2000s, however, the band has been successful in incorporating hints from other genres such as doom and nu metal, without losing the characteristic goth atmosphere. The band debuted with the EP Faith in Extinction in 2017, followed in 2018 by their first album, Rulers of a Dying World, which reaped numerous accolades such as 'Gothic Metal Album of the Year'.
Towards the end of 2020 the band announced an important change in their line-up. Seville based musicians Fali 'Seth' Alonso (bass) and Emilio 'Kanina' (drums) join Alex and Manu. In addition, the band decides to incorporate a female singer, Yolanda Rosado, as co-vocalist. In 2021, following a successful crowdfunding campaign, Son of Sorrow returned to Jotun Studio and producer Leo Peña for the recording of their new EP, No Hope for the Fallen.
Check out the video!
Check them out on Spotify and add them to your playlists!
Support the band on bandcamp!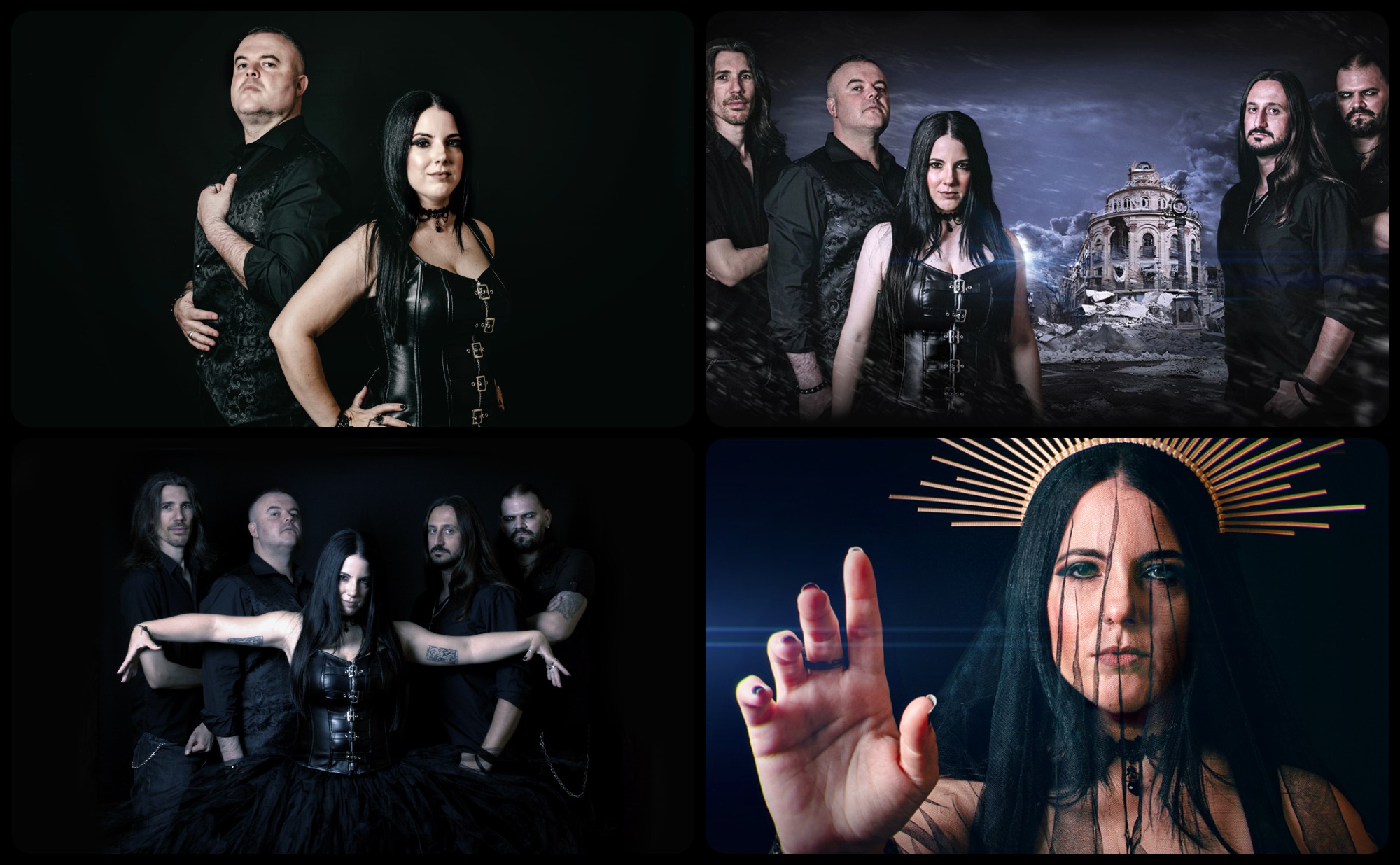 Follow the band at these links:
https://www.facebook.com/sonofsorrowofficial
https://www.instagram.com/sonofsorrowofficial/
https://www.youtube.com/sonofsorrow