Misanthropik Torment joins us on the show to talk about the new album "Murder Is My Remedy" We take questions from the live audience and discuss the story's behind the music. Castrating pedophiles, Satanism, and prison life are some of the topics discussed during this interview. This episode features new releases from Verwilderd, WhatDrivesTheWeak, Misanthropik Torment, The Boogie Pop Assassin, Godless Throne, Anoxia, GOLIATH, Gravehuffer, Tony Otteson, Yellowtooth, The Stone, Spaceking, Pistols At Dawn, Grauler, DR. Viossi, PALADINE, Listing/Kadaver, Terrorential, and Arachnes. We also play some classics by request from Obituary and Ozzy Osbourne!
Track List:
1 - Infected/Dethroned Emperor/Final Thoughts - Obituary
2 - The Zach Moonshine Intro
3 - No Life For The Weak - Verwilderd
4 - Desire/Road To Nowhere/Suicide Solution - Ozzy Osbourne
5 - Survive ft. Kyle Medina and Chris Whited - WhatDrivesTheWeak
6 - Misanthropik Torment - Interview featuring BENIGHTeD& DEATH/ZERO-FUCKS/PURGE
7 - Pissing-On-The-Beast - The Boogie Pop Assassin
8 - Scourge Master - Godless Throne
9 - Mirrored Parasite - Anoxia
10 - Under The Glass - GOLIATH
11 - Sights to the Sky - Gravehuffer
12 - Arbitrary - Tony Otteson
13 - SCATTERED TO THE WIND - Yellowtooth
14 - Tremors Beneath the Ground of the Charnel House - The Stone
15 - Time _ Space - Spaceking
16 - Voices - Pistols At Dawn
17 - Dark Triad - Graular
18 - TRANSCENDENCE - DR. Viossi
19 - Entering the Abyss - PALADINE
20 - Razor Love Orchestra 2020 - Listing/Kadaver
21 - I'M FUCKING DRUNK...! - Terrorential
22 - Into The Fog - Arachnes
Listen to the full episode below on Mixcloud!
Listen to the interview on Spotify!
Listen to the interview on YouTube!
Lexington, Kentucky's ' Misanthropik Torment' is somewhat of a one man operation.  Formed in February 2017. Leviathan is the vocalist, lyricist and founder of ' Misanthropik Torment' . Leviathan writes everything! Mixes & masters and publishes everything himself. He  sometimes works with other solo artists or instrumentalists from all over the globe to create his therapeutic madness.
Recently Josh Freeman from the band ' There's only one Elvis ' joined ' Misanthropik Torment' on a journey into the mind of the deranged.
The new album ' Murder Is My Remedy ', features Josh Freeman from the band ' There's only one Elvis '. Josh Freeman composed all the instrumentals for this album and features as a guest vocalist.
' Murder Is My Remedy' can only be described as brutality at its most insane! Touching on topics about the sickness of humanity, and what drives a person to have a misanthropik mind. The record will be released April 1st, 2021 and it will be available on all streaming platforms!
Misanthropik Torment's musical influences range from many different genres of metal and rock such as, Deicide , Morbid Angel , Cannibal Corpse , Death , Possessed , Ozzy Osbourne , Marilyn Manson , Korn , Iron Maiden , Megadeth , Queensryche , Twisted Sister , Skid Row , Obituary , Death Angel , Mayhem , Dark Throne, etc.
 A lot of people ask what is the meaning behind ' Misanthropik Torment '?  " Misanthropy is an extreme hatred for humanity, in which I do have, however by my nature I am not a hateful person, it is the sickness of humanity that has driven me to be Misanthropik . Because by my nature I am not a hateful person, I am tormented by my own hatred, thus Misanthropik Torment was created. I am the product of what the world has created me to be, this monster that they hate is the reflection of themselves. " - Leviathan
Misanthropik Torment is also currently working on a book titled ' The Evolution Of My Psychosis ' due to be released by January 1st of 2022 along with 2 new albums!
For fans of Six Feet Under, Morbid Angel, Dying Fetus
Check out these singles from the album!
Check the band out on Spotify and add them to your playlists!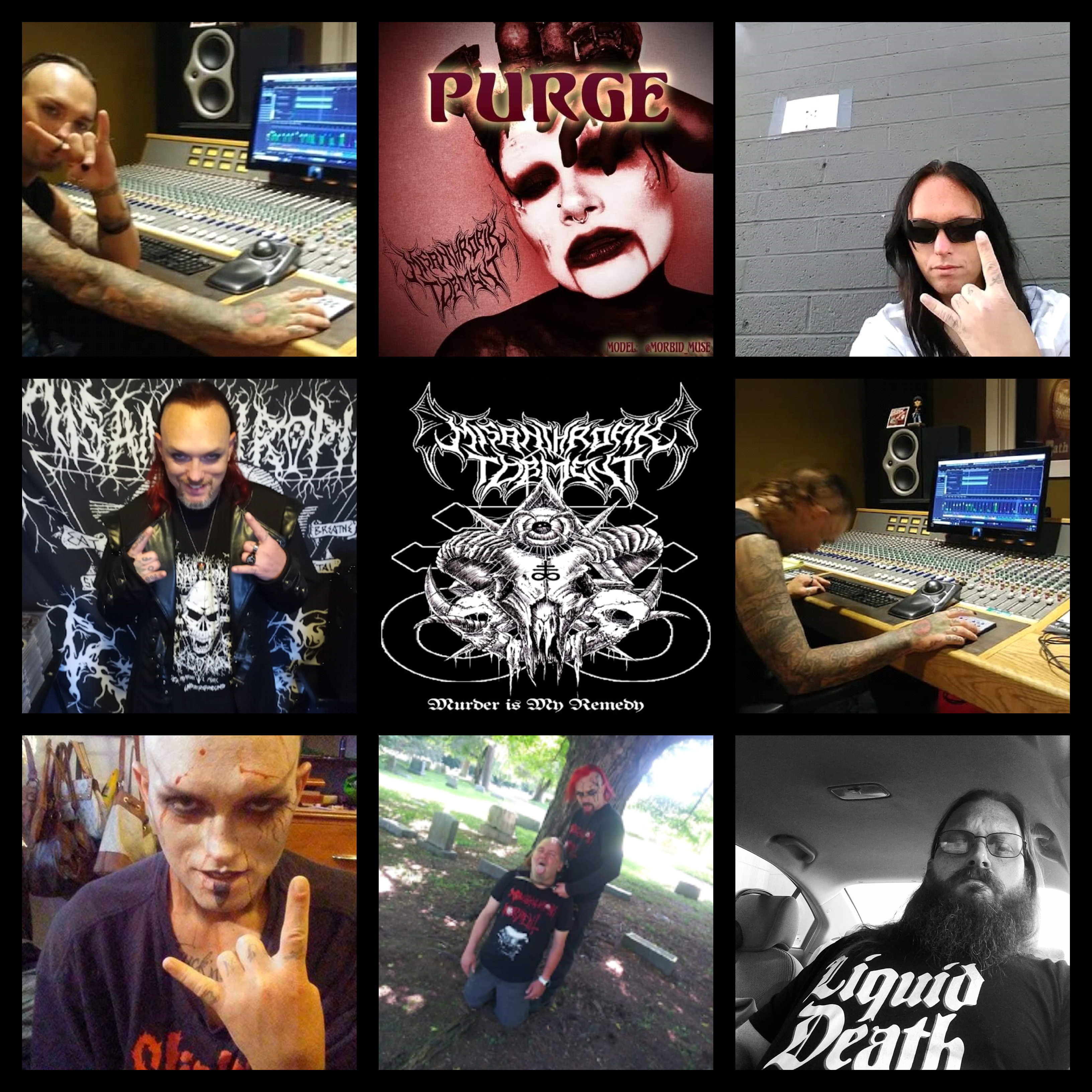 Follow the band at these links:
Facebook: https://www.facebook.com/ErickLeviathanScarlet/
Twitter: https://twitter.com/MetalconectionX
Instagram: https://www.instagram.com/metalconectionnewsmx/
Music Links:
Youtube: https://www.youtube.com/channel/UCQlEcnB2aQG3t_gU4UrrQIQ
Spotify: https://open.spotify.com/artist/3TEDJTdOP5GPBfsLOYVLwI
Bandcamp: https://misanthropiktorment.bandcamp.com/
Reverbnation: https://www.reverbnation.com/misanthropiktorment
Deezer: https://www.deezer.com/us/artist/61133342/radio ...
Apple Music: https://music.apple.com/us/artist/misanthropik-torment/1448445594
Ever Metal: https://ever-metal.com/tag/misanthropik-torment/