Gaia Epicus - "Seventh Rising" - Reviewed At All Around Metal ! Check it out here at this link: https://www.allaroundmetal.com/component/content/article/26-releases/8142-gaiaepicus20
The Norwegians Gaia Epicus of 2020 are now, or at least for the moment, a one man band: behind all the instruments remains the founding member, Thomas Hansen. He started the project already at the beginning of the 90s, changing styles, names and logos, passing from thrash to power, up to the new millennium by formalizing his musical passion with the moniker Gaia Epicus. From the beginning the band has suffered from constant line up changes, and difficulties in carrying out the musical project, between disputes with the former label, and the tragic loss of bassist Yngve Hanssen in a car accident in 2005.
Hansen's creature, despite some personal satisfaction, between European tours and excellent special guests on the various albums, has suffered from all the difficulties of the case, so much so that the guitarist currently releases the discs of his creature with Epicus Records, small independent label created by himself. In short, everything that revolves around the Gaia Epicus is in the name of Thomas Hansen.
From a strictly musical point of view, despite several good ideas, which we will also find in this last work, the records have not always been irresistible from start to finish. Thomas's musical loves are clear, from the thrash of Metallica, to the power of Helloween and Gamma Ray, up to the heavy of Judas Priest, but unfortunately in each record there was no insistence on a good amalgamation of the various sub-genres, rather the listener always has the sense of witnessing a continuous tribute to the various inspiring bands, with fluctuating results.
The seventh seal of the Gaia Epicus discography, "Seventh Rising", does not differ much from this modus operandi, many songs in pure power metal style made in Germany, and something directly comparable to Metallica, complete with a vocal approach to Hetfield.
"Seventh Rising" is gifted with excellent riffs, Hansen is a good multi-instrumentalist, but above all a good guitarist, unfortunately he is not an equally good singer and, in most cases, he doesn't seem to be able to render well the vocal lines of pieces that are otherwise they are very good, even if not very original. "Like A Phoenix" begins with a nice piano phrasing and then explodes into a very tight and melodic power metal song, "Rising" follows in his footsteps, then you change style and end up in songs with a harder and darker approach, the melodic thrash songs to hold the bench, acceptable "Mr. Madman "or" Invisible Enemy ", but for the most part they seem lacking in true bite, neither meat nor fish, as they say.
It trots like this until the anthemica "Gods Of Metal", and alongside Hansen you can immediately recognize the unmistakable voice of Tim Owens, the other guest is Mike Terrana on drums. The song is convincing, the production is not so much, Owens' voice is not treated at its best, as there are no volumes. Last positive taste of the album is "Eye Of RA", apart from the usual vocal lines not up to par, it is the only song that manages to best blend the souls of Gaia Epicus, power, heavy and thrash, in what looks like a very good and epic finale, telluric enough, with a nice refrain that immediately sticks in your head.
The ideas continue to flow alternately for the Norwegian band, the production is not the best, a good half of the album is good, the other leaves the time he finds, and above all Hansen should find at least one good singer to support him. . If there had been at least some more decisive vocal lines, we will talk about a pass, but it is not, "Seventh Rising" is certainly not to be thrown away, there is some good, but it also has some problems too. - All Around Metal
Gaia Epicus hails from Norway and released it's 7th album called "Seventh Rising" the 17th. December 2020. The "band" or project if you will since it's not been a full band in the last 10 years or more, has played concerts, festivals and toured in the following countries Norway, Sweden, UK & Scotland, USA and Spain.
The band was founded by Thomas Chr. Hansen back in 1992 and he is the only original member left. Throughout the years the band changed music style, name and members several times, only to finally back in 2001 land on the style that he still plays today. The band goes under the Power Metal genre but according Hansen himself he calls it just Melodic Metal. (with elements of power, speed, thrash and prog)
After being ripped off by the first label who released their two first albums, Hansen then decided to form his own label. Epicus Records is the name of his label and he has released five Gaia Epicus albums pluss re-issued the first two. As it stands Hansen has been offered deals on other labels but turned it down, but he is looking to strike a deal with a bigger label so if anyone interested please get in touch with him.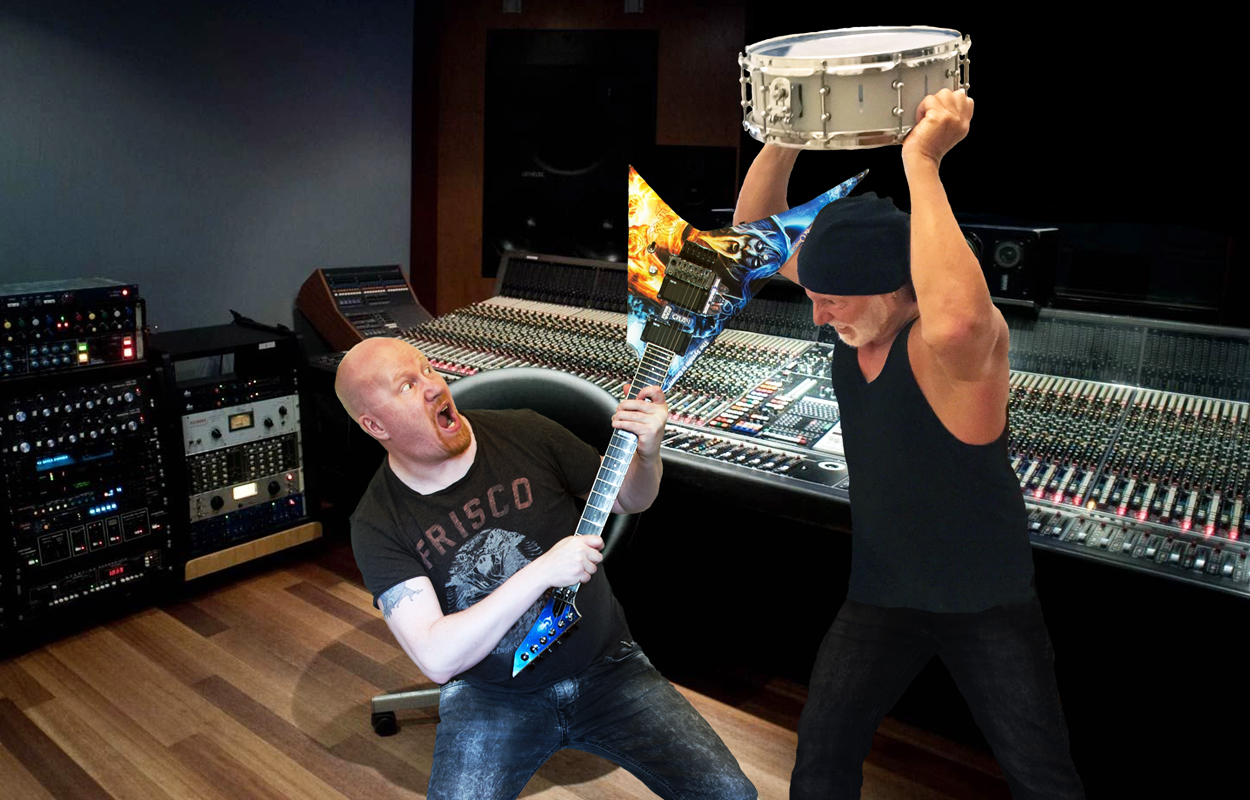 Some of the people that has been special guests on albums:
- Mike Terrana (Rage, Vision Divine, Yngwie Malmsteen)
- Tim Ripper Owens (Judas Priest, Iced Earth)
- Michael T. Ross (Lita Ford)
- Roland Grapow (Helloween, Masterplan)
- Dominique Leurquin (Rhapsody)
- Andreas Olsson (Royal Hunt, Rob Rock)
- Michael Troy (Yngwie Malmsteen)
- Ola Halén (Insania)
- Morty Black (TNT)
 
VIDEOS FROM THE NEW ALBUM:
Single "Invisible Enemy" -
Single "Gods Of Metal" -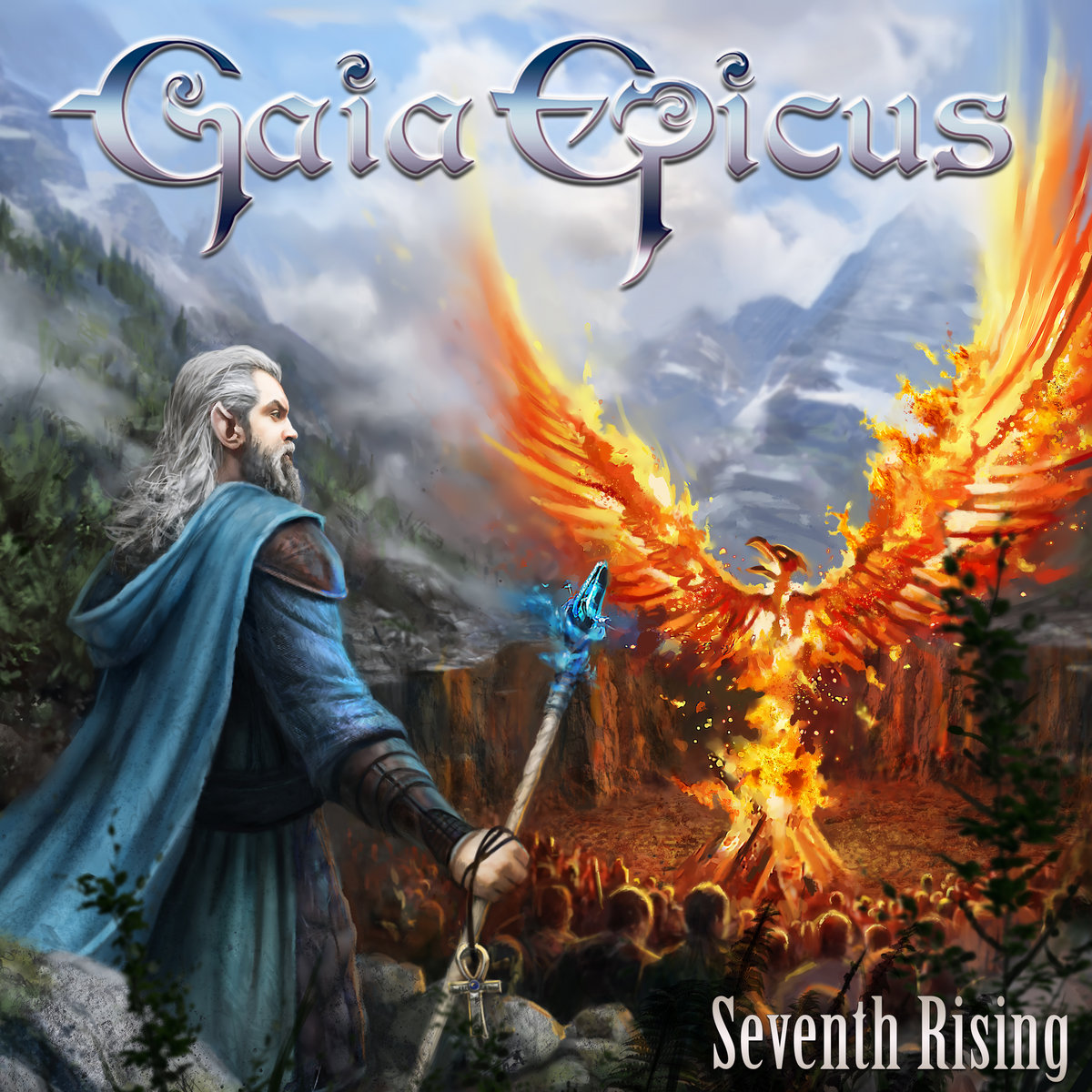 LINKS:
www.gaia-epicus.com
www.facebook.com/gaiaepicus
www.instagram.com/gaiaepicusofficial
www.youtube.com/gaiaepicus
www.twitter.com/gaiaepicus
 
LINKS STREAMING:
https://gaiaepicus.bandcamp.com/
https://open.spotify.com/artist/7pjVtVMnnd9YZbFxLRJ2Mc
https://itunes.apple.com/us/artist/gaia-epicus/id273135862
https://tidal.com/browse/artist/9329434
https://music.youtube.com/channel/UCwEjO8rFQMyhxYK7wDFI4bQ
https://us.napster.com/artist/gaia-epicus
http://www.amazon.com/s/ref=nb_sb_noss_1?url=search-alias=digital-music&field-keywords=gaia%2Bepicus