Skyliner - Dark Rivers, White Thunder - Featured At Pete's Rock News And Views ! Check it out here at this link: http://petesrocknewsandviews.com/skyliner/
Hailing from Jacksonville, Florida , SKYLINER is a wave of discontent and a voyage to freedom, with a progressive mind's eye at the center of the storm. Lyrically esoteric, insightful, or emotionally shipwrecked, a tide of vocal wails and roars collides with pure toned, high-volume guitars, bass, and drums, an alchemical marriage recalling the classic era of heavy and power metal while adding new stones onto that eternal foundation.
" Dark Rivers, White Thunder " also sees the band exploring some more earthy, tribal themes and underpinnings, both lyrically and musically, helping to define the feel and atmosphere of the record.
Fans of Devin Townsend , Royal Hunt , and Eternal Champion are going to love Skyliner ! Their new album, Dark Rivers, White Thunder, has progressive musicianship mixed with elements of traditional heavy metal. Skyliner has several ranges of vocal styles, starting with epic Iron Maiden -esque wailing, screaming that is reminiscent of Judas Priest , and sinister growls that will make any death metal head happy.  All of that is tied together with a thunderous rhythm section that will have you fist pumping the sky in no time! - Zach Moonshine
The new full length album " Dark Rivers, White Thunder " will be released January 30th!
Check out this lyric video from the upcoming record! 
Track Listing:
1. Break The Surface
2. Dark Rivers, White Thunder
3. The Ghost Messenger
4. God With No Heaven
5. Catch A Dream
6. The Singing Shaman (Fire Stomp)
7. Winter Witch Moon (Spell Of Ice)
8. We Of The Shadows
9. Bleed
10. Night Gypsies
11. I Walk Alone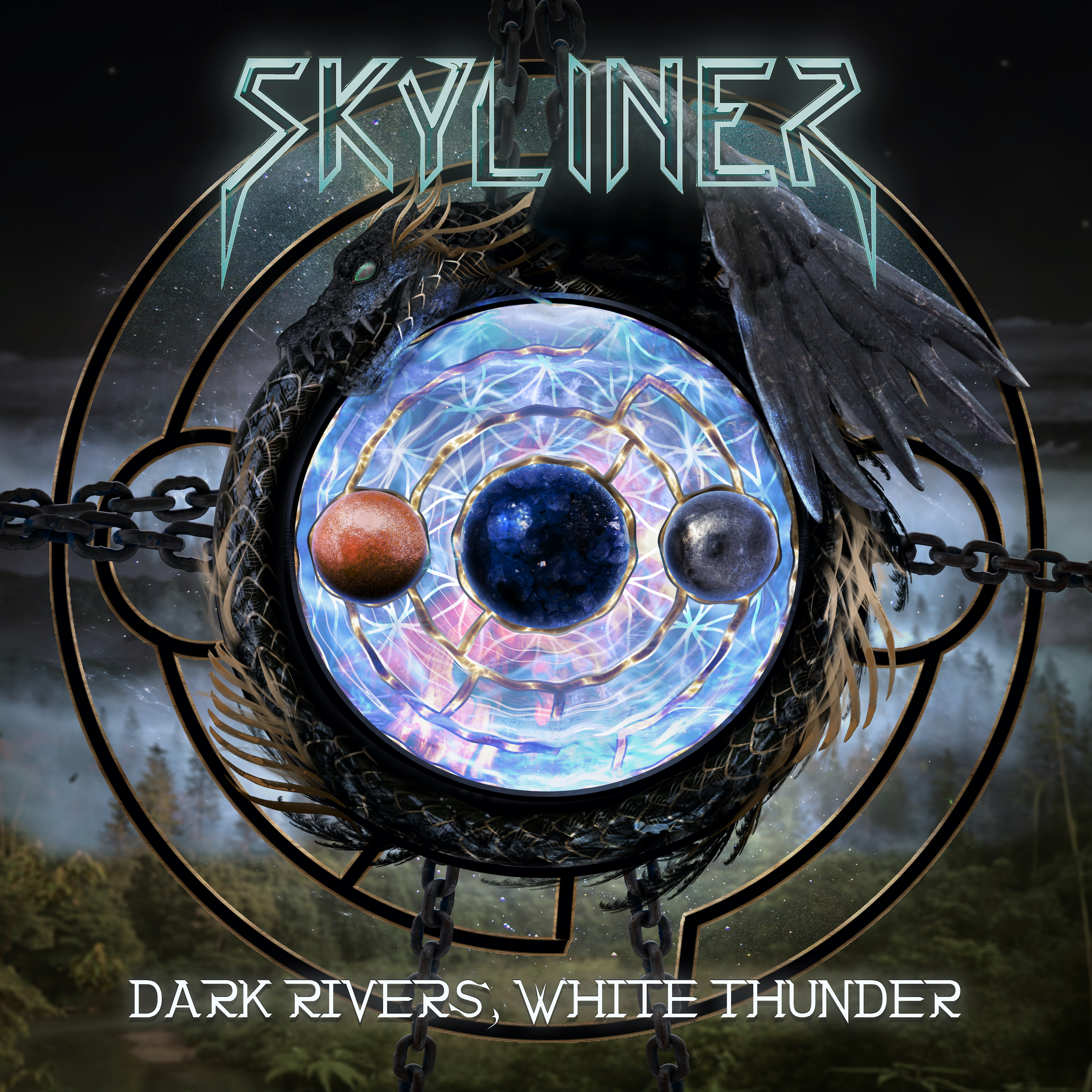 Also check out the previously released single 'The Age Of Virgo, Pt. 2 (The Deluge, The Birth)!
Follow the band at these links:
https://www.skyliner.bandcamp.com
https://www.youtube.com/c/skylinerband
https://www.instagram.com/skylinermusic
https://www.facebook.com/skylinermusic
https://www.alchemicvisions.com