After Earth - "Before It Awakes" - Reviewed By Necromance ! Check it out here at this link: http://necromance.eu/after-earth-swe-before-it-awakes/
Do you remember the movie "After Earth"? That of Will Smith and his son, Jaden? Directed by M. Night Shyamalan, the post-apocalyptic roll, the crash landing on a hostile planet that turns out to be our own Earth but thousands of years after we left… Blah blah blah. For fans of the Prince of Bel-Air or the Indian director… Color and learn about the seventh art with Teo!
The band at hand, AFTER EARTH , was formed just three years ago in the idyllic town of Skövde, Sweden. And there, either you work in the Volvo factory or you emigrate to Stockholm, or a little more (it does not reach 40,000 inhabitants). But there are also courageous people with a clarity of ideas that is worthy of praise. Because these Swedes got into the band, with a singer, a guitar and a drummer. A short time later another guitarist and bassist joined them. They defined their sound and when they began to perform live… pandemic and confinement! Do you think that stopped them? After Earth, what? - Like in the Shyamalan movie ... After the pandemic, what? Well, with two and a stick, the Swedes have released their first EP, "Before it Awakes".
"Embers" is a short intro of just over a minute, acoustic, elegant and with an aura of tense calm, of darkness, which leads us to "Pyre", the first song. Right away we are at the coordinates of the country (Göteborg is an hour's drive away) and although the subject progresses at half time for the most part, it does have a few well-built accelerations (here the speed is given by double hype). You immediately discover the excellent work of the two axes (Victor Lundblad and Rob Olsson) and you place yourself within the dynamics of Melodic Death Metal. "Into Demise" brings back memories of IN FLAMES, AMON AMARTH or UNLEASHED and all that batch of Nordic metal. Without going into hyper-technical ramblings, they are based on a solid work by the rhythmic base (Anton Vehkaperä on drums and Oscar Lindberg on bass), on which the two guitarists are drawing their lines and while one offers the thick and metal sound, the other draws the beautiful melodies. Not a but!
"The Storm" is that, more of the same, melodic Death with a Marcus Rydstedt leaving his throat and some solos that are doubling his vocal lines. I'm not complaining, mind you, what that is, melodic Death Metal and that there isn't more. We have come to what we have come and, in fact, this song has harmonies in the guitars that are going to get into your head and are going to stay there for days. We close with "Embrace the Nothing" and yes, it's Swedish; yes, it is melodic DM; And yes, all those names from the previous paragraph come to mind. And, damn, he has another guitar solace, one of those harmonious and emotional ones, going from shredding and excessive speed.
And yes, with two balls and with an unshakable faith in their work, these guys have decided to take it forward, pandemic and all. As for me, I don't know if the band's name was prescient, but there they are, like Jaden Smith touring a hostile planet where species have evolved to kill humanity. After the pandemic, what? Well, hey, AFTER EARH . 8/10 - Necromance
For fans of Amon Amarth, Unleashed, Entombed, Dismember
The band was founded in 2017 by Marcus Rydstedt (vocals), A nton Vehkaperä (drums) and Victor Lundblad (guitars) in Skövde, Sweden .
Shortly thereafter during 2018 Oscar Lindberg (bass) and Rob Olsson (guitars) joined the band.
During 2018 and early 2019 they developed their own sound.
Late 2019, the band started the recording process of the first EP "Before It Awakes" as well as starting to perform live in Skövde as well as other nearby towns. Then Covid -19 hit, which put a temporary stop to the band's live performances. During this time the focus instead shifted towards completing the EP, which was independently released digitally mid-September, 2020-09-18.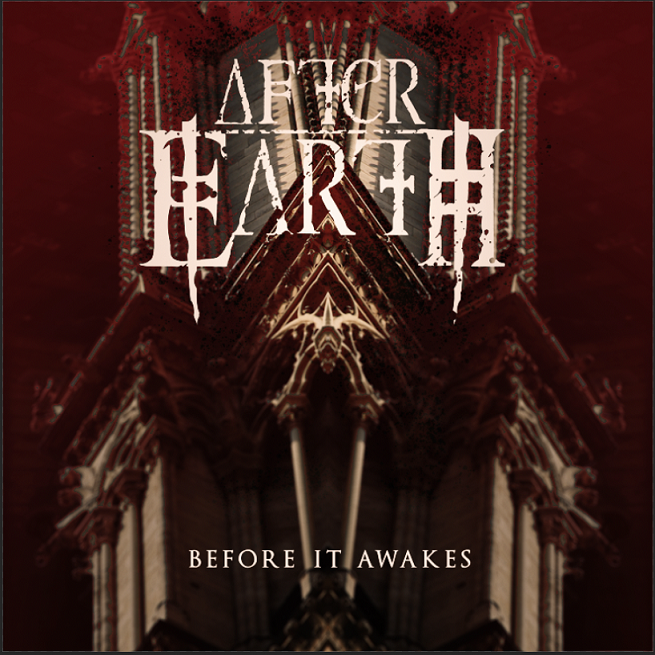 Links are as follows:
Facebook: https://www.facebook.com/AfterEarthSWE
Instagram: https://www.instagram.com/afterearth_swe/
Twitter: https://twitter.com/afterearth_swe
Spotify: https://open.spotify.com/artist/4ObIfr4U8HeZLbt474La1v?si=9ZAYxLC5SZ-6pwWHuVZH1A
YouTube Music: https://music.youtube.com/playlist?list=OLAK5uy_li3nopo2iN9484kMaIYgYZHxFWd-koJMg
Apple Music: https://music.apple.com/us/artist/after-earth/1530471450
Tidal: https://listen.tidal.com/artist/5459307
Deezer: https://www.deezer.com/sv/album/171285602?autoplay=true