MDPR Clients: After Earth – Before It Awakes - Reviewed By Metal Temple! Check it out here at this link: http://www.metal-temple.com/site/catalogues/entry/reviews/cd_3/a_2/after-earth-before.htm
The debut EP is not an uncommon tool for getting a band out into the public consciousness. Done properly, over the course of a handful of songs, an accurate microcosm of a band's range can be displayed in full. Ultimately, it's a dress rehearsal for the full-length debut, an opportunity to iron out the final wrinkles before they really get themselves out there.
Late in this pandemic afflicted year, a volunteer rises from the middle of Southern Sweden in the form of AFTER EARTH with their own debut EP, "Before It Awakes", a Melodic Death metal dagger from the Scandinavian forge. Not quite eighteen minutes in all, and starting with eighty seconds of acoustic, the inherent fast burn of the EP leaves the listener wanting.
Once "Embers" finishes, things heat up with "Pyre", which goes to a few different places and uses quality production techniques to make an interesting albeit familiar sort of sound. "Into Demise" follows that up with similar studio trickery but not so much that it becomes a staple, and the drumming along with the rhythm guitar putting in serious work gives it enough magic to say it's a potential hit.
The next track, "The Storm", is another of the more standard Melo-Death compositions but it, along with the end track, "Embrace The Nothing", still manages to bring a distinct heaviness that adds to the band's oeuvre. The last track in particular, coming in on a heartbeat and exploring their production values even further, goes places not at a sprint but with a methodical velocity to it.
In the end, this is unlikely to break UGLY KID JOE's record for debut EP sales, and when the first full-length album comes around, "Before It Awakes" might well be relegated to the dustbin of Heavy Metal. For now, however, AFTER EARTH has something to be proud of; getting this far, even three years after creation, is a major step for any band, and they've managed to set their best foot forward to do it. What the future has in store for them is largely theirs to decide.
Musicianship: 7
Songwriting: 6
Memorability: 7
Production: 8
For fans of Amon Amarth, Unleashed, Entombed, Dismember
The band was founded in 2017 by Marcus Rydstedt (vocals), A nton Vehkaperä (drums) and Victor Lundblad (guitars) in Skövde, Sweden .
Shortly thereafter during 2018 Oscar Lindberg (bass) and Rob Olsson (guitars) joined the band.
During 2018 and early 2019 they developed their own sound.
Late 2019, the band started the recording process of the first EP "Before It Awakes" as well as starting to perform live in Skövde as well as other nearby towns. Then Covid -19 hit, which put a temporary stop to the band's live performances. During this time the focus instead shifted towards completing the EP, which was independently released digitally mid-September, 2020-09-18.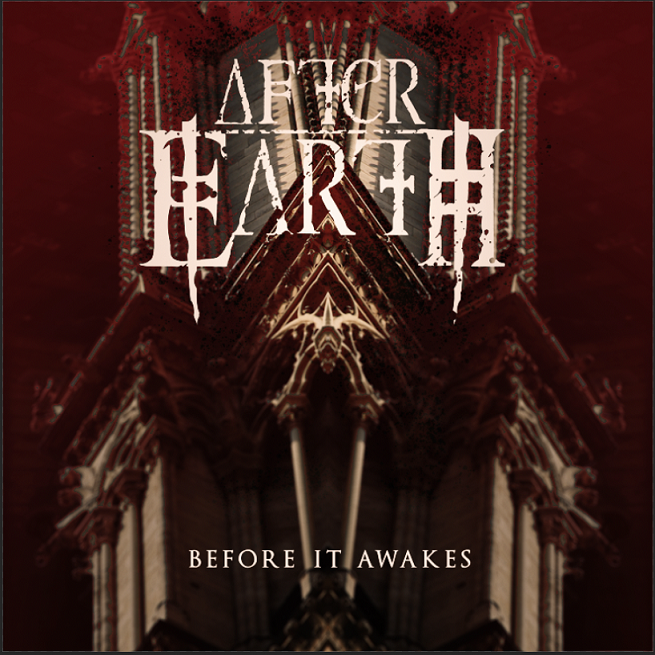 Links are as follows:
Facebook: https://www.facebook.com/AfterEarthSWE
Instagram: https://www.instagram.com/afterearth_swe/
Twitter: https://twitter.com/afterearth_swe
Spotify: https://open.spotify.com/artist/4ObIfr4U8HeZLbt474La1v?si=9ZAYxLC5SZ-6pwWHuVZH1A
YouTube Music: https://music.youtube.com/playlist?list=OLAK5uy_li3nopo2iN9484kMaIYgYZHxFWd-koJMg
Apple Music: https://music.apple.com/us/artist/after-earth/1530471450
Tidal: https://listen.tidal.com/artist/5459307
Deezer: https://www.deezer.com/sv/album/171285602?autoplay=true