"The Schytehawkes" joined The Zach Moonshine Show to talk about the new 'Streets Of Rage E.P.'! We take questions from the live audience and talk about all things Schytehawkes, crotch-less thongs, beers, fights and puking in the pit and much much more! We play new music from The Schytehawkes as well as Diamond Head, Ellefson, Scour, Autopsy, Nails, POUNDER, SxWxP, Lucifer, Project Alcazar feat. Chris Steberl, Cynik Scald, CADAVER, battle of the bands winners Sick Society, Evangelist, Temple, En Minor, Serpents Oath, SATANIZE (por), Prezir, VÖLUR, Within The Ruins, NAR, The Deviant, Cemetery Dwell, Hellz, Manu Armata, Hulder, Extirpation, Horncrowned, Dormanth, Haunted Cenotaph, Edoma, and Eternal Evil!
Track List:
1 - Am i Evil/No Remorse/Sucking My Love - Diamond Head
2 - The Zach Moonshine Intro
3 - Say What You Will/Love Me Like a Reptile/Freewheel Burning - Ellefson
4 - Doom/Nail/Propaganda - Scour
5 - Twisted Mass Of Burnt Decay/Fuck You!!! - Autopsy
6 - The SchyteHawkes - Interview featuring Streets Of Rage/Phoned In Excuses/Centipedes
7 - Unsilent Death - Nails
8 - BREAKING THE WORLD - POUNDER
9 - Closing Time - SxWxP
10 - Dirt In The Ground (Tom Waits Cover) - Lucifer
11 - Occam's Razor - Project Alcazar feat. Chris Steberl
12 - Lullaby - Cynik Scald
13 - Let Me Burn - CADAVER
14 - The Birth of Primitive Metal - Sick Society
15 - Anubis (On the Onyx Throne of Death) - Evangelist
16 - Whipped - Temple
17 - Black Mass - En Minor
18 - Leviathan Speaks - Serpents Oath
19 - Chariots of Nocturnal Wrath - SATANIZE (por)
20 - Deprivation Doctrine - Prezir
21 - Dead Moon - VÖLUR
22 - Devil In Me - Within The Ruins
23 - Path of No Return - NAR
24 - Martyrdom - The Deviant
25 - Rampant Bleeding Horizons - Cemetery Dwell
26 - Live A Lie - Hellz
27 - No Victory 2020 - Manu Armata
28 - Purgations of Bodily Corruptions - Hulder
29 - Labyrinth of Empty Cage - Extirpation
30 - The Second Death - Horncrowned
31 - Beyond The Gates - Dormanth
32 - Rotten Existence - Haunted Cenotaph
33 - Demons OF Eternal Twilight - Edoma
34 - Rise Of Death - Eternal Evil
Listen to the full show below on Mixcloud!
Listen to and follow the show on Spotify!
Listen to the interview on YouTube!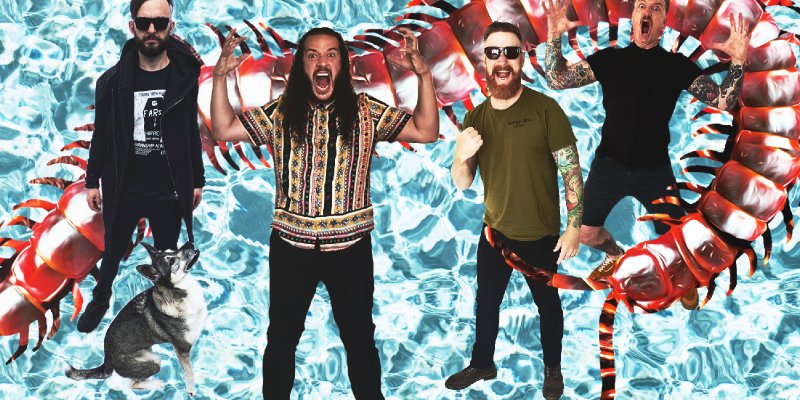 Check out 'The SchytëHawkës', a band from Birmingham UK that combines Thrash energy, Punk attitude and Grime spirit to create their own unique brand of agitated urban noise.
Check out the brand new single:
Check out this other single 'Compass', which was released 25.09.20 taken from their upcoming EP 'Streets of Rage'.
If you want to check out some of their previous work, Video to first single 'Centipedes' can be found here:
Hurtling out of the dark back streets of inner city Birmingham England, come four headed punk metal monster The SchytëHawkës. Combining razor blade guitar riffs, a pummelling drilled to the floor rhythm section and a serrated two pronged vocal attack: half rapid fire MC'ing - half searing aggro sneer, the band draw inspiration from all corners of the musical spectrum, from Thrash and Hardcore through Grime and Hip Hop and beyond, to create their unique brand of agitated urban noise. Formed in the spring of 2017 when Guitarist / Vocalist Kieran Moloney shared demos with former bandmates: Vocalist / MC Carl Hewitt and Bass Player Peter Fisher, the band entered the studio to record for the first time. The results of that session would lay down the foundations of their uproarious genre-straddling sound. The band continued to work on new material, honing and developing their musical style whilst entering the studio periodically over the next two years, resulting in the explosive debut record 'Neck of the Woods'. With the gig scene hit by the global pandemic in early 2020, they shelved their planned live assault and joined by Drummer Leo Crabtree, they again turned their attention to the studio, recording new songs that would further progress their musical vision. Led by singles, the blistering 'Centipedes' and the ferocious 'Compass', the new E.P 'Streets of Rage' lands 27/11/20.
Get Ready for Mayhem.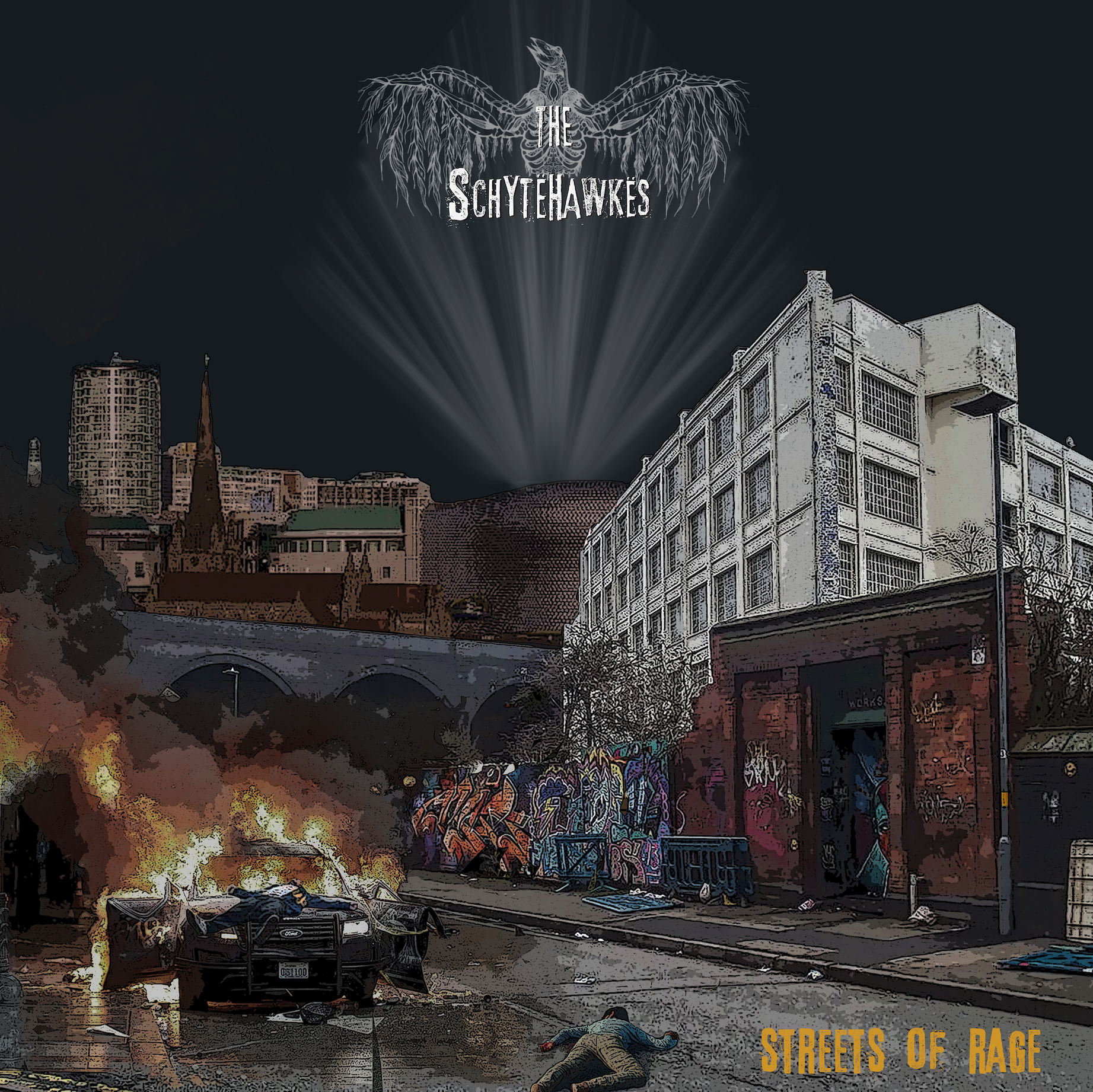 'Streets of Rage' EP
Track listing as follows:
Streets of Rage
Phoned in Excuses
Centipedes
No Actuary
No Sanctuary
Compass
Follow them on social media:
Some info on our socials: IG: https://www.instagram.com/theschytehawkes/
Twitter: https://twitter.com/schytehawkes
FB: https://www.facebook.com/TheSchyteHawkes/
Spotify: https://open.spotify.com/track/3P8cE3X1qCqZv2nJsMkI43?si=ZPVXSPkeSzuHHEE_ZgqjAQ