Mockcharge - Single "Nosferatu" Streaming At PunkrPrincess Whatever Show!
Will play Saturday 11/21
PunkrPrincess Whatever Show and send to the Whatever68 team
10:30AM PT/12:30PM Central/1:30PM ET/6:30PM GMT/UK
Tune in to this show live on the internet by using the links below
Chat Link:
http://www.whatever68radio.com/we68-live-chat-room.html
Visit our Blog
http://whatever68radio.blogspot.com/
Tune in App for IOS:
http://tunein.com/radio/Whatever68-Radio-s164207
Radio Forest App for Android:
http://www.radioforest.net/radio/whatever68-worldwide/651584
Radio.net
http://whatever68.radio.net/
Live Online Radio
http://www.liveonlineradio.net/usa/whatever-68-radio.htm
ALSO we have this coming out soon
Coming soon Noise Party 2020 By PP Promo Records & Whatever68 Radio
To be part of this worldwide comp with awesome musicians email music preferably wav to pp.promo.records@gmail.com by 12/4/20
Spread the word! open to all artists
https://www.facebook.com/events/248423729899941 https://whatever68radio.bandcamp.com/
For fans of Sepultura , Gojira , Motorhead ...
Mockcharge started as a solo project by the Brazilian lead singer and multi- instrumentalist Ed Marson . After working in Sao Paulo with the legendary audio engineer and music producer Roy Cicala for almost 6 years, Ed came to NYC to work at the IIWII Sound Studio . There, Marson worked with legendary musicians as an audio engineer, roadie or backline tech for bands such as Gojira , Fuel , Jeff Beck, The Kills, The Blues Brothers, Living Colour and Foreigner to name a few.
During working nights as a backline tech and engineer at the IIWII Sound studio in Weehawken, NJ , Ed used his studio "down-time" to record and develop his own music. Playing guitar, bass, drums, synths, and samplers, he recorded, mixed, mastered and released Mockcharge's first three singles, " Creature of the Underworld ", " Darkside " and " Bloody Days ". The bass player Tatiana Turin , born and raised in NYC, joined Mockcharge right after the " Darkside " release in July 2019. Tatiana is also a recognized pedal builder, creating custom pedals for guitar and bass bringing a new sound to the band.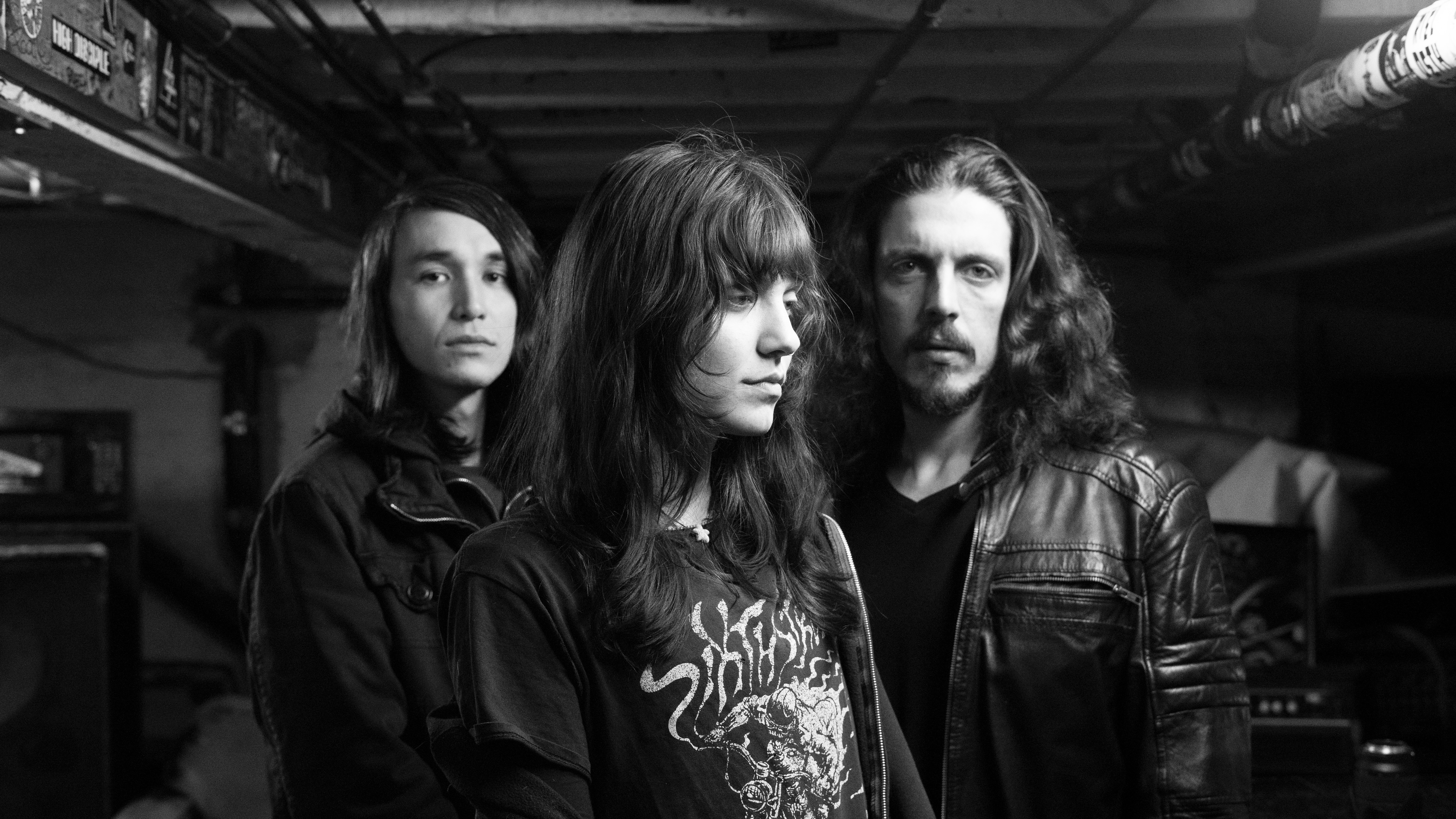 Mockcharge debuted at the acclaimed Arlene's Grocery on September 16th of 2019. Mockcharge performed with Vinny Silva on drums as a one off accompanied by Tatiana Turin on the bass. Mockcharge still needed to find a drummer to join the band officially. Right after the show, Ed met Donnie Hogue and, long story short, Donnie came to his first rehearsal with Mockcharge at Battalion Studios and killed it. The power trio was complete.
The band moved quickly to play their music at various metal and rock venues in Manhattan, Brooklyn, Queens, and Long Island. The band's fierce and energetic live performances propelled them onto stages of the most acclaimed metal venues in NYC, including a memorable show at Kingsland in October 2019 with the legendary band Carnivore A.D .. On December 1st, Mockcharge announced it's strong presence in the New York metal scene by headlining at the renowned Saint Vitus Bar , considered one of the best metal venues in NYC, hosting performances of bands such as Megadeth , Dave Grohl, Obituary, Converge, Gojira and many more.
Right after the show the band went to the studio on December 13th of 2019 to record their first album to be released in early 2020.
The album included 12 original songs composed and produced by Mockcharge , recorded live in 2 days at IIWII Studios, in Weehawken NJ ; an amazing recording facility that hosted bands such as Black Sabbath, Jeff Beck, Rolling Stones and many more. Recorded by Billy Perez , who worked with the Rolling Stones, St Vincent, Living Colour and many others, brought the sound that the band was looking for; raw, straight forward 90's metal.

The lead singer and guitarist Ed Marson mixed and mastered all the songs while the band kept playing shows in NY and being invited to festivals all around the world until Covid-19 hit NY. The band cancelled all the future shows, including a performance at the B owery Electric with amazing bands such as Atomic Love and Mora Tau.
As the band couldn't book any more shows because of the pandemic in NYC, Mockcharge decided to release each song of the album every 3 weeks on all streaming platforms.
The first single " Marauder " was released on June 26th, followed by the " Nosferatu " on July 17th. Check it out now on all streaming platforms!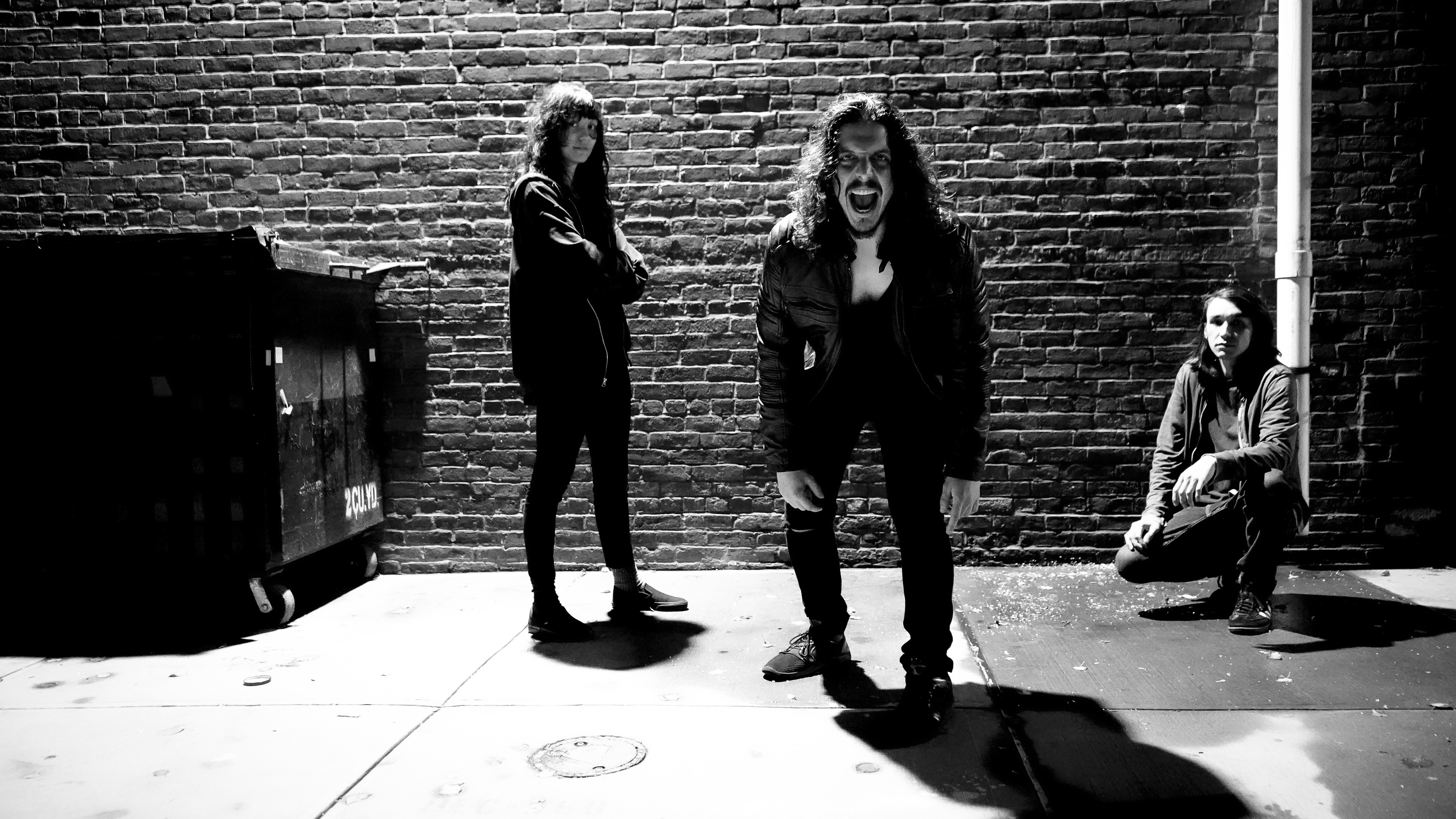 The band is releasing a new single every 3 weeks, while they wait for the pandemic to end, planning to go on tour in 2021 in Europe and South America.
Band Members:
Tatiana Turin - Bass
Donnie Hogue - Drums
Ed Marson - Guitar and Vocals
LINKS:
Website: www.mockcharge.com
Spotify: https://bit.ly/mockcharge
Youtube: https://www.youtube.com/channel/UCg0SvnIZnOwdVkL5vRdEhCA
Facebook: https://www.facebook.com/mockchargemusic/
Instagram: https://www.instagram.com/mockcharge/
Bandcamp: https://mockcharge.bandcamp.com/
Soundcloud: https://soundcloud.com/mockcharge