Steven from He Who Binds Himself joins us on the show to talk about the new debut record on Metal Devastation Records. We talk about the bands history and the local scene. We talk about the links with Pelvic Meatloaf, Abigail Williams, Autumn's End, Vehemence, Reign Of Vengeance and much more! We play new music from the record as well as new releases from TOXAEMIA, SCOUR, DIAMOND HEAD, Watain, Voodoo Moonshine, NERVOSA, Gravehuffer, Souls of Hades, Vessel Of Light, Noisecide, SARDONIC WITCHERY, HJELVIK, Killer Be Killed, The Whiskey Knights, Jason Aaron Wood, Plaguebreeder, Cynik Scald, MY DYING BRIDE, Giants, Dwarfs and Black Holes, Disintegration, GROMADAh, Ron Coolen, and battle of the bands winners Trial By Fire! We also play classics by request from Day Of Doom, Kiss, Van Halen, Brutal Death Fuck, and Reign of Vengeance!
Track List:
1 - Where Paths Divide/Delusions/Pestilence - TOXAEMIA
2 - The Zach Moonshine Intro
3 - Propaganda/Doom - SCOUR
4 - No Remorse - DIAMOND HEAD
5 - Angel Of Disease/Morbid Visions/Play With The Devil - Watain
6 - Bring It Down - Voodoo Moonshine
7 - Guided By Evil - NERVOSA
8 - He Who Binds Himself - Interview featuring Alone And Suffering/I Am The Dead God/March Of The Bastards
9 - CAUSES/GHOST DANCE - Gravehuffer
10 - On Blackest Wings/Dig The Dead - Souls of Hades
11 - MALEVOLENCE - Day Of Doom
12 - Last Ride/Disappearing Pact - Vessel Of Light
13 - Get Together Master Last - Noisecide
14 - DIE FOR SATAN - SARDONIC WITCHERY
15 - The Power Ballad Of Freyr - HJELVIK
16 - DECONSTRUCTING SELF-DESTRUCTION/Dream Gone Bad - Killer Be Killed
17 - C'mon And Love Me/God Of Thunder/Tears Are Falling - Kiss
18 - Eruption/Runnin' With The Devil - Van Halen
19 - Alcohol/Children of Necro - Brutal Death Fuck
20 - DangerBitch - The Whiskey Knights
21 - Sycophant - Jason Aaron Wood
22 - Children of War - Plaguebreeder
23 - Storm - Cynik Scald
24 - Macabre Cabaret - MY DYING BRIDE
25 - BLOOD MOON - Giants, Dwarfs and Black Holes
26 - Prahara - Disintegration
27 - unknown - GROMADAh
28 - White Summer - Ron Coolen
29 - The Claws of Revenge/The Destruction of Her/Into The Desert - Reign of Vengeance
30 - Born in a womb, died in a tomb - Christian Death
31 - Never Take It Back - Trial By Fire
Listen to the full show on Mixcloud below!
Listen to the interview and follow the shows on Spotify!
The interview is also available on YouTube!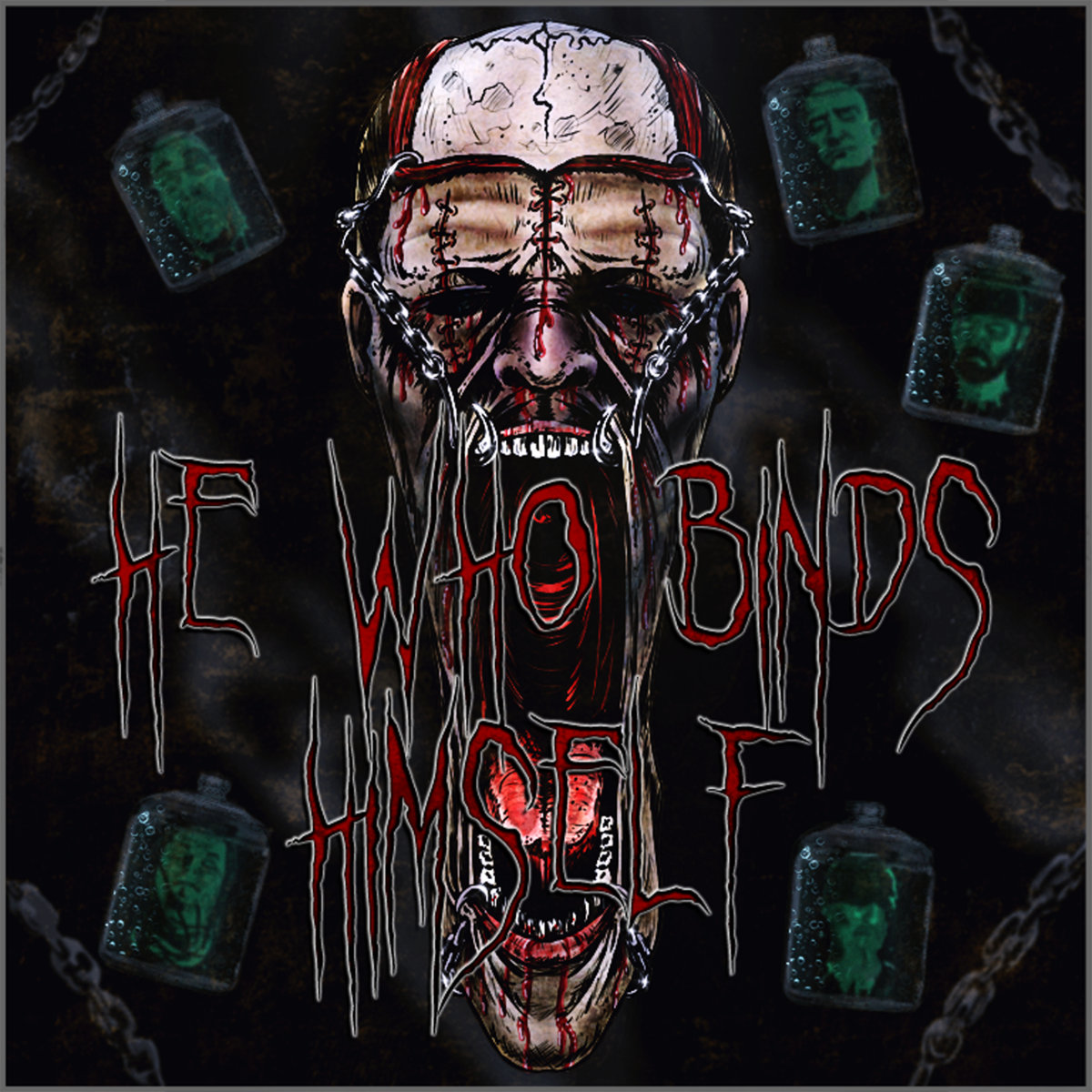 He Who Binds Himself (HWBH) is a Death Metal band from Phoenix, Arizona, formed in 2004 by vocalist Nathan Gearhart (vocals, ex-Vehemence, ex-Unholy Monarch ). Upon switching their name from He Who Binds Himself to Nefaricede in 2008 and resurrected back to He Who Binds Himself in 2010 with a new line-up; Mark Kozuback on bass (ex-Vehemence, ex-Abigail Williams, ex-Reign of Vengeance, ex-Mistaken Identity, ex-Revolution, ex-The Symmetry in Chaos) and Andy Schroeder on drums (ex-Vehemence, ex-Abigail Williams, ex-Mistaken Identity, ex-Revolution, ex-The Symmetry in Chaos) the low end and rhythm section comes into HWBH as an already established and well-oiled machine. Originally, Gabe Oso (ex-Inducing Terror, ex-Ritual Autopsy, ex-Invading Uranus) was the bassist (2004-2010) and switched over to guitars in 2010, and joining in 2008, guitarist Steven Jasinski (ex-Autumn's End, ex-Eroticide, ex-Reign of Vengeance); both provide a range of technical, death, thrash, and groove metal riffage with a destructive edge that would strike a nerve.
 In 2014, two one track demos "The Worthless Altar" and "March of the Bastards" and in 2019 an extended four track demo entitled "Demo 2014" were released; their old-school influence of metal was apparent in He Who Binds Himself's initial work and soon embarked their style which the band adopted positively. Their four track demo "Demo 2014", received positive thoughts and verbal reviews by fans within the region which spurred the band to work on their self-title debut album.
 
He Who Binds Himself signed to Metal Devastation Records ( https://www.metaldevastation.com) for the distribution of their immense self-titled debut album, "He Who Binds Himself", released on January 7th, 2020 digitally and May 24th, 2020 on Physical CD (CD release delayed due to COVID19 pandemic). The album was recorded, mixed and mastered at Villain Recording ( http://www.villainrecording.com), Phoenix Arizona and was engineered by the owner Byron Filson except the bass tracks and guitar solo for "Alone And Suffering" which was recorded at Mass Insanity Productions, LLC ( http://www.massinsanity.com) and by owner/engineer Steven M. Jasinski; the production reflects the best qualities of recorded material found in the Death Metal genre of today.
 
He Who Binds Himself, is not loath to venture into undesirable obscure matters that focuses on the horrors of everyday atrocity as a platform for lyrical content. Their sound is a blend of diverse musical influences from various styles ranging from technical, thrash metal, old school death metal, and even groove metal that consists of technical guitar riffs, vindictive drumming, pounding bass lines and vehement vocals which has created catchy memorable songs that intrigue the listeners of all metal genres.
 
Having their self-titled debut album, He Who Binds Himself, played consistently throughout radio stations worldwide, ever since the band's inception, including the most reputable Radio Stations, DJ's and Fanzines in the Underground Scene, who have given them high praise such as, "one of the most efficacious and influential Death Metal bands of 2020 who has unleashed an old school death metal style with melodic, brutal, and technical overtones that should be heard, recognized, and complimented to the laity".