King Ov Wyrms - Interview & The Zach Moonshine Show - Featured By Planet Mosh! Check it out here at this link:
King Ov Wyrms joins us on the show to talk about the new record "Lord Of Thorns". We take questions from the live audience in chat and play new music from King Ov Wyrms as well as new and to be released music from Old Mother Hell, Accuser, MERCYLESS, E.N.D., Gravehuffer, BELPHEGOR, Clouds Taste Satanic, Harlott, (BOTBW) Scarlet Aura, KVLL, Aeternom, JINJER, MONGREL'S CROSS, REVEREND, Beyond the Circle, Detachment, Gaia Epicus, Mr.Maggot, Witchwood, Stephen Brian Leonard, Speedkiller, Jørg, SKELETHAL, Kaunis Kuolematon, Mork Gryning, Moonscape, Misty Grey, Malfested, Light Field Reverie, Krushhammer, King Moon & The Purple Tongues, Blutlaich, and Bròn! We also play a few classics by request from Morbid Angel, Black label Society, Watain And ACDC!
Track List:
1 - Betrayal at the Sea/Avenging Angel/Lord of Demise - Old Mother Hell
2 - The Zach Moonshine Intro
3 - Misled Obedience/Phantom Graves/Temple of All - Accuser
4 - The Exorcist/In League with Satan/Go to Hell - MERCYLESS
5 - Shattered - E.N.D.
6 - Ghost Dance - Gravehuffer
7 - King Ov Wyrms Interview featuring Threnody/The Great Sleeper/Hells Breathe
8 - Necrodaemon Terrorsathan - BELPHEGOR
9 - Angel Of Disease - Morbid Angel
10 - Stellarvore - Watain
11 - Funeral For A Friend - Clouds Taste Satanic
12 - In This River - Black Label Society
13 - Jailbreak (live 1992) - AC/DC
14 - As We Breach/Idol Minded/Bring on the War - Harlott
15 - Raw power - Scarlet Aura
16 - Slow Death - KVLL
17 - POWER OF MAGIC - Aeternom
18 - The Prophecy - JINJER
19 - A Magician's Prayer - MONGREL'S CROSS
20 - Stealing My Mind - REVEREND
21 - Lost within the stars - Beyond the Circle
22 - Work Horse - Detachment
23 - Gods Of Metal - Gaia Epicus
24 -The Red King - Mr.Maggot
25 - A Crimson Moon - Witchwood
26 - Devil In The City - Stephen Brian Leonard
27 - Nightspell - Speedkiller
28 - Alone in the dark - Jørg
29 - Cave Dwellers - SKELETHAL
30 - Hautajaiset (Funeral) - Kaunis Kuolematon
31 - The Depths of Chinnereth/Fältherren/Existence in a Dream - Mork Gryning
32 - Illusion or Reality - Moonscape
33 - Psycho Vox - Misty Grey
34 - Fields of Bloodshed - Malfested
35 - Ghost Bird - Light Field Reverie
36 - Speed Blacking Hell - Krushhammer
37 - Goat Mountain - King Moon & The Purple Tongues
38 - What is (Ich bin tot) - Blutlaich
39 - Usnulu zlobu razbudi - Bròn
Listen to the full show below on the Mixcloud app!
Check out the interview alone on YouTube!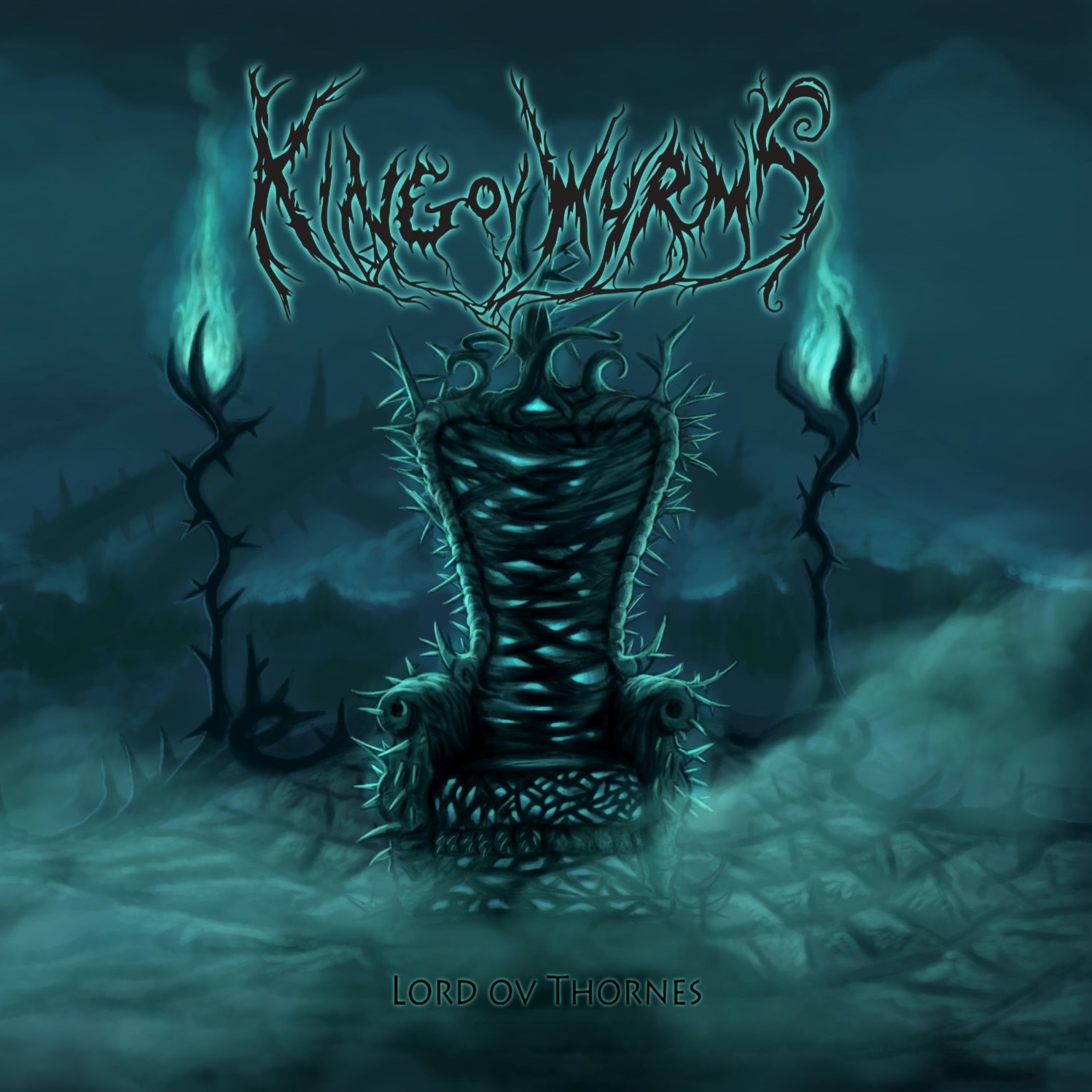 EPK – King Ov Wyrms – Lord Ov Thornes (2020)
Album Title: Lord Ov Thornes
Release Date: November 20th, 2020
Label: Independent
Distribution: Independent
For fans of Morbid Angel, Bloodbath, Enthroned, Vader, Dark Funeral
BAND STORY ANGLES / FUN FACTS
1. This is the first album entirely worked on exclusively by Michael Sanchez, he's been the main songwriter for Pain Patterns and has had his contributions towards Judicator, but everything done by King Ov Wyrms so far is all done by him with no outside additions.
2. This is the 2nd full-length album Michael has produced from his home studio Odyssey Sound Studios, aside from doing some preproduction for several Tucson bands and helping record for the Judicator albums, and taking the production control for Pain Patterns.
3. King Ov Thornes has gone through at least 8 different band members before ultimately becoming a solo effort, the original idea was to feature some of Michael's personal favorite band members from his favorite Arizona based death metal groups.
4. This is the first time Michael's vocals have been recorded, Michael has done backing vocals for Pain Patterns for several years under the instruction of Jesse Lujan (Pain Patterns main vocalist). After recording some demo vocals for early King Ov Wyrms tracks Michael was pushed to attempt doing vocals for the whole album by Paul Black of Turned To Stone and Patrick Parris of Project Roenwolfe.
About:
King Ov Wyrms is homage to classic death and black metal acts of the late '80s/early '90s with a touch of modern aggression.
Formed in Tucson, AZ. King came from the want of a more aggressive act when the main band of Michael Sanchez, Pain Patterns, started taking its roots in early 2015. He loved the music he was creating but felt that the band couldn't fulfill his desire for a purely aggressive musical venture.
The project went through many different lineup changes only to be consistently held together by Sanchez. Having studied classical music and jazz to a degree while growing up, it gave him the tools to write comfortably on his own even in the concept of metal music. He starts out with a basic riff or a small melody line off of a piano and just adds on and on until it manifests into some sort of abomination of sound.
In early 2020 upon Sanchez's departure from the power metal act Judicator, he decided to pull King out of hiatus but only as a solo effort to produce a full-length album. Over the span of several months, Sanchez was able to completely record all of the songs previously written for King as a full lineup, this time all the music was performed and written solely by him.
King Ov Wyrms will release its debut album "Lord Ov Thornes" on November 20th, 2020, and it will feature lyrical themes encompassing the occult, and a deep love for Lovecraftian horror.
Discography:
2020 – Lord Ov Thornes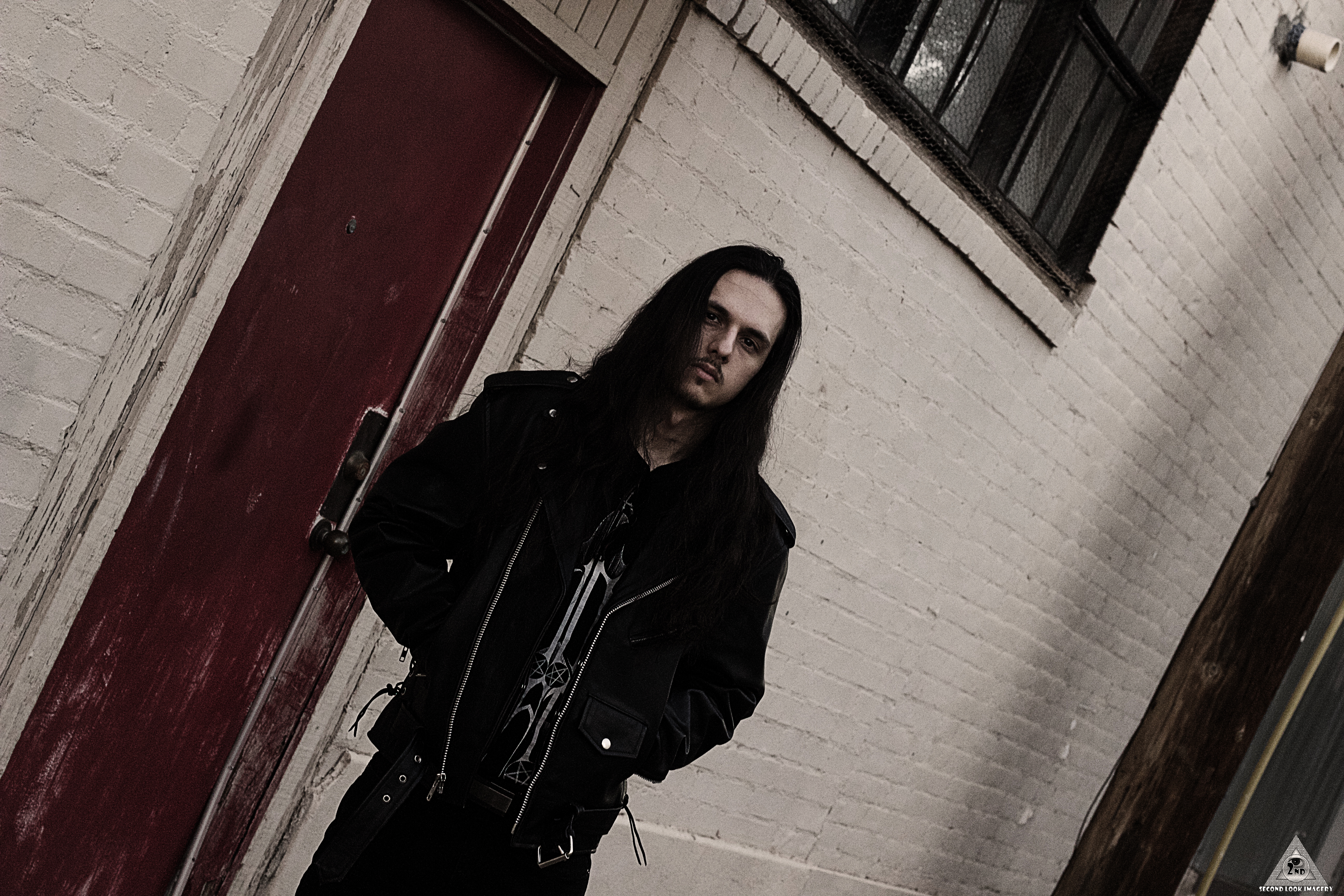 Album Title: Lord Ov Thornes
Release Date: November 20th, 2020
Label: Independent
Distribution: Independent
Track Listing:
1. Threnody (5:48)
2. The Great Sleeper (7:31)
3. Hell's Breathe (5:40)
4. From Below (5:51)
5. The Maggots That Crawled From The Wounds (8:57)
6. Lechery (4:24)
7. Thorne Bearer (4:18)
8. Ascendance Of A Continual One (8:53)
Album Length: 51:26
Album Credits:
• All songs performed by: Michael Sanchez
• All songs written by: Michael Sanchez
• Produced by: Michael Sanchez
• Mixed by: Michael Sanchez (Odyssey Sound Studios)
• Mastered by: Michael Sanchez (Odyssey Sound Studios)
• Album Artwork by: Thomas Carlson
• Member of ASCAP
Album Band Line Up:
Michael Sanchez – Vocals, Guitars, Bass, Drum Programming