Inception of Eternity - Into Darkness - Reviewed By Metal Temple! Check it out here at this link: http://www.metal-temple.com/site/catalogues/entry/reviews/cd_3/i_2/inception-of-eternity.htm
   INCEPTION OF ETERNITY is a two man band from Germany and the US. The two met through another mutual Goth Rock project ELI VAN PIKE. Their debut album "Into Darkness" came out in September and what a show they put on. The duo creates Gothic Metal with splashes of Goth/Industrial and a few surprises throughout. Read on for a track breakdown.
 
The band titled intro track leads into the synth-heavy track "Ashes to Ashes". This song is quite atmospheric with the orchestration and Goth style rhythm. I can imagine a crumbling industrial world; rusting metal structures and smoke stacks billowing with steam and whirling around buzzing neon lights. "Whatever You Want" reminded me of DEPECHE MODE with a string and bagpipe section added in. The scene carries from the last, someone is trying to escape the concrete jungle and is perhaps in a seedy part of the city to figure out a plan. "Father" has a wistful, nostalgic feel with the Folk Metal elements mixed into this one. "Children from Hell" features German singer SINtana. The contrast of her bell-like voice and Ken's low tone was perfect for this haunting pure Gothic Metal track; complete with some cool electronic beats and catchy melodies on the piano and in the sang portions.
 
"Obsession" flows into the heavier, yet dance-worthy Goth/Industrial vein. The low spoken vocals paired with the rad riffs and key solos is easily something I can imagine blasting at a goth dance club, circa 1995. "Beyond Sunrise" is a full instrumental track that continues with the pure Goth feel, even with an electronic organ and some synths in the mix. "Lust For Life" brings the folk instruments back in the smoky streets of the city. You could definitely feel the longing and some despair in this groovy track. "Bright Lights" certainly painted a scene of driving and seeing the city illuminated before you. There's a glorious feeling with the choirs subtly humming behind the main melody too. "I Don't Care" is another dance-worthy Goth club number. Some major NINE INCH NAILS vibes in this one. "Lies" is a gloomier track, in the vein of late 80's CLAN OF XYMOX. The album closes with the song "My Mortality". The setting in this song was super cool; the synthesizers and orchestration are so theatrical and kind of spooky. I kept picturing vampires; the enticing yet slightly unsettling vibe of this track definitely paints some sort of ethereal immortal being. This synthy track could have easily fit in in a movie like "Queen of the Damned" or "Underworld".
 
Overall, while I had a feeling this album would be pretty cool, I loved it even more than I expected to. I really enjoy Goth music and I'm always curious to hear modern-day bands give the synth-heavy gloomy genre a whirl. INCEPTION OF ETERNITY certainly channels the genre well, but also added their own twist with some folk instrumentation mixed in. I also really loved the Peter Steele-esque bass ranged vocals and the Darkwave to pure Goth/Industrial instrumental interludes as the album flowed along. There were other times that the band would take on a more mid to late 90s THEATRE OF TRAGEDY feel as well (a personal favorite band of mine!) I also enjoyed the atmospheric portions that painted all kinds of moonlit or flickering neon light lit scenes in my mind as I listened. This album is honestly worth listening to multiple times over; what a great debut album!
  
Songwriting: 9
Musicianship: 9
Memorability: 9
Production: 9
With Inception Of Eternity, the German label darkSIGN-Records brings another promising project to the start.
Head of the project is again Thorsten Eligehausen, who has already founded, produced and successfully established projects like Cradle of Haze, Eli van Pike or Schandpfahl in the scene. With Inception Of Eternity influences from Scandinavian Symphonic Metal and German medieval rock are combined to an interesting Gothic Rock mixture. The songs were written, recorded and produced by Thorsten Eligehausen. As vocal support, Eligehausen brought no less a person than the American singer Ken Pike into the team. Pike is also
a member of the project Eli van Pike and is also a well-known figure through his own projects Absolon, Firesphere and brand new Blutlaich. Eligehausen has also brought other professionals on board as supporting musicians: For the lead guitar in the instrumental song "Beyond Sunrise" he could win the German guitarist Marc Vanderberg (also a member of Eli van Pike) and the song "Children from Hell" is perfected by the German singer SINtana.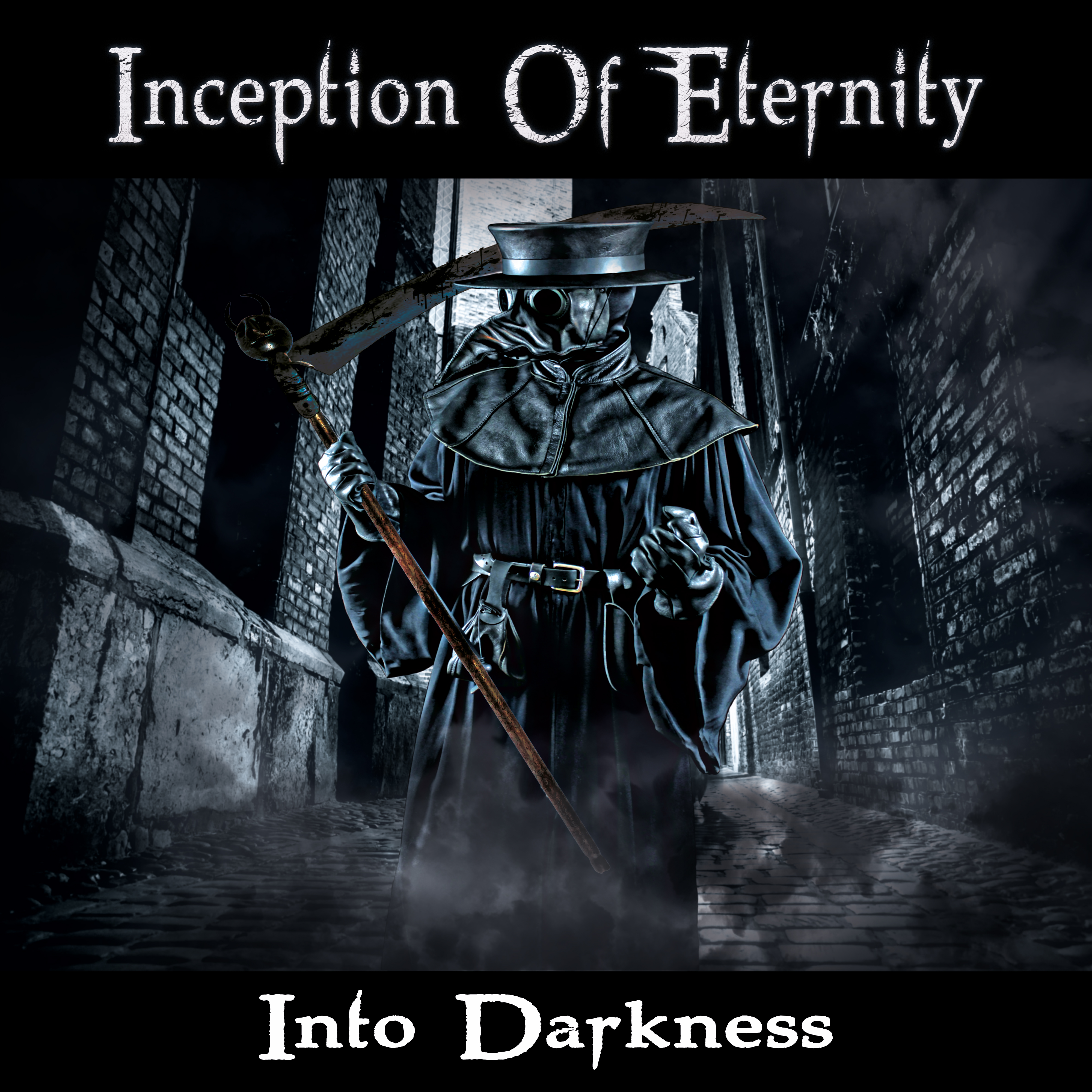 The album will be available from 21.08.2020 on all platforms corresponding to the genre.
Release Information
Band / Artist  - Inception Of Eternity
Title -  Into Darkness
Type  - Album
Release -  21.08.2020 / August 21, 2020
Erhältlich als / available as Download, Streaming
Genre -  Gothic Rock / Symphonic Metal
Website - http://www.darksignmusic.de/
Facebook  - https://www.facebook.com/Inception-Of-Eternity-101520674901316/
YouTube  - https://www.youtube.com/channel/UChweI5FGkVcvdtDl0pNcqvQ/
EAN 4061707418372
Label darkSIGN-Records
Label-Code LC 83765